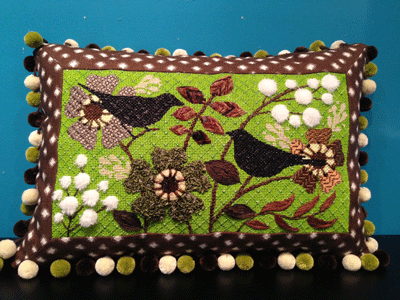 The Bird Stories class is back from the finisher.  Finishing done by Pillows by Evelyn.
Speaking of finishing, here are the deadlines in order to receive your precious heirlooms in time for the holidays.
Thanksgiving: August 31st
Christmas and Hanukkah:
September 7th: Ornaments, Stand-Ups, Eye Glass Cases, Scissor Cases, Handbags, Cuffs
October 5th: Stocking and Pillows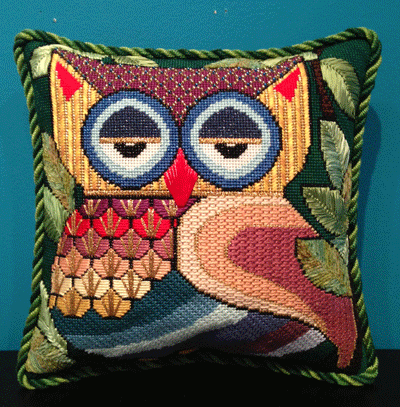 October 20th: Belts, Bricks, Expedited Ornaments (incur an extra charge)
If you missed the deadlines, don't hesitate to ask if the finishing can be done.  We will check with the finishers to see if they are able to accommodate a late submission.
Valentines Day: September 7th