Not a lot of stitching going on at my house this time of year.  So much to do, so little time.  But I did manage to squeeze in one little project last week.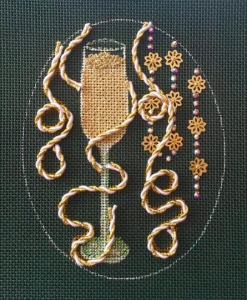 These Christmas cocktails by Leigh are so much fun and a quick stitch.  Perfect for this time of year.
Only seven more in the series to go!  Wait till you see how I plan on finishing them.  It may be a while. LOL!