I haven't posted very much lately because I've been working on some top secret stitching for the two classes that I'm teaching at Destination Dallas in September.  I can give you a sneak peek of a new design by Amanda Lawford.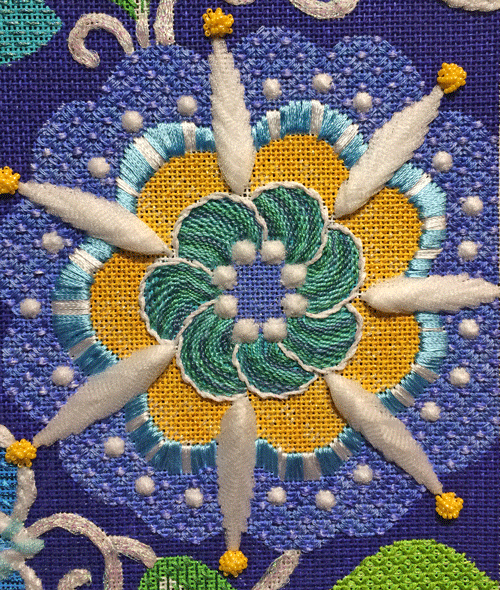 The other piece is a ribbon technique class that I will be teaching at the shop. And . . . hopefully your LNS will bring this class back to teach at your shop.
Everyone went gaga over the ruffle on the pink dress that I stitched.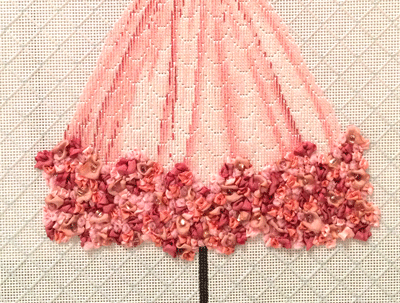 But I know not everyone wants to stitch this piece.  So . . .I took this technique and applied to a basic shape of a heart.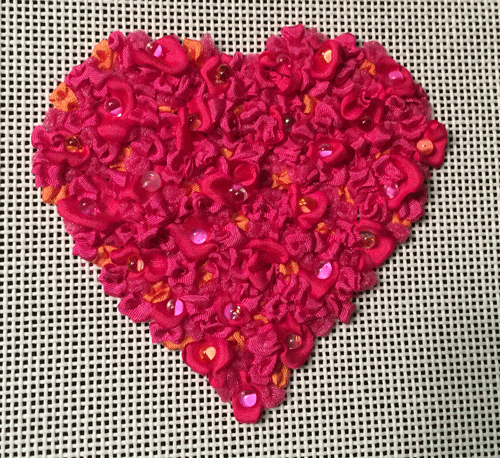 Who wouldn't want to stitch this?  It's adorable!  And we can do it in any color way.  Check your email for a class near you.