I had a BLAST stitching this little cutie pie!  I don't often stitch something for myself.  Usually I'm stitching for a club or a class piece.  But I just loved this guy and wanted to stitch him without any future plans.  But, there has been such an interest in this piece that I'm offering a Zoom class on March 20th. . . assuming the canvases come in on time.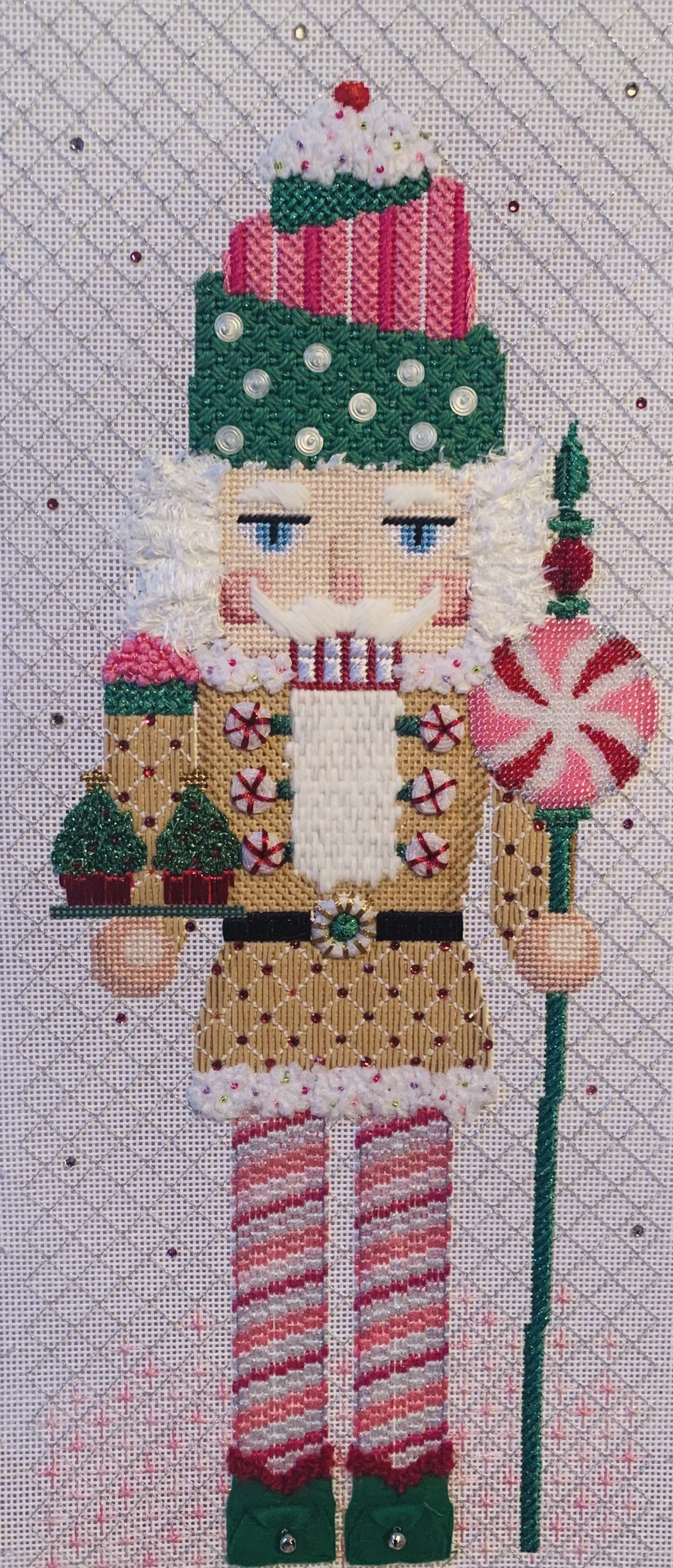 There is a TON of beading in this piece.  If you know me at all, I'm not a big fan of beading.  But . . .if I think that's what should be done then I'll do it.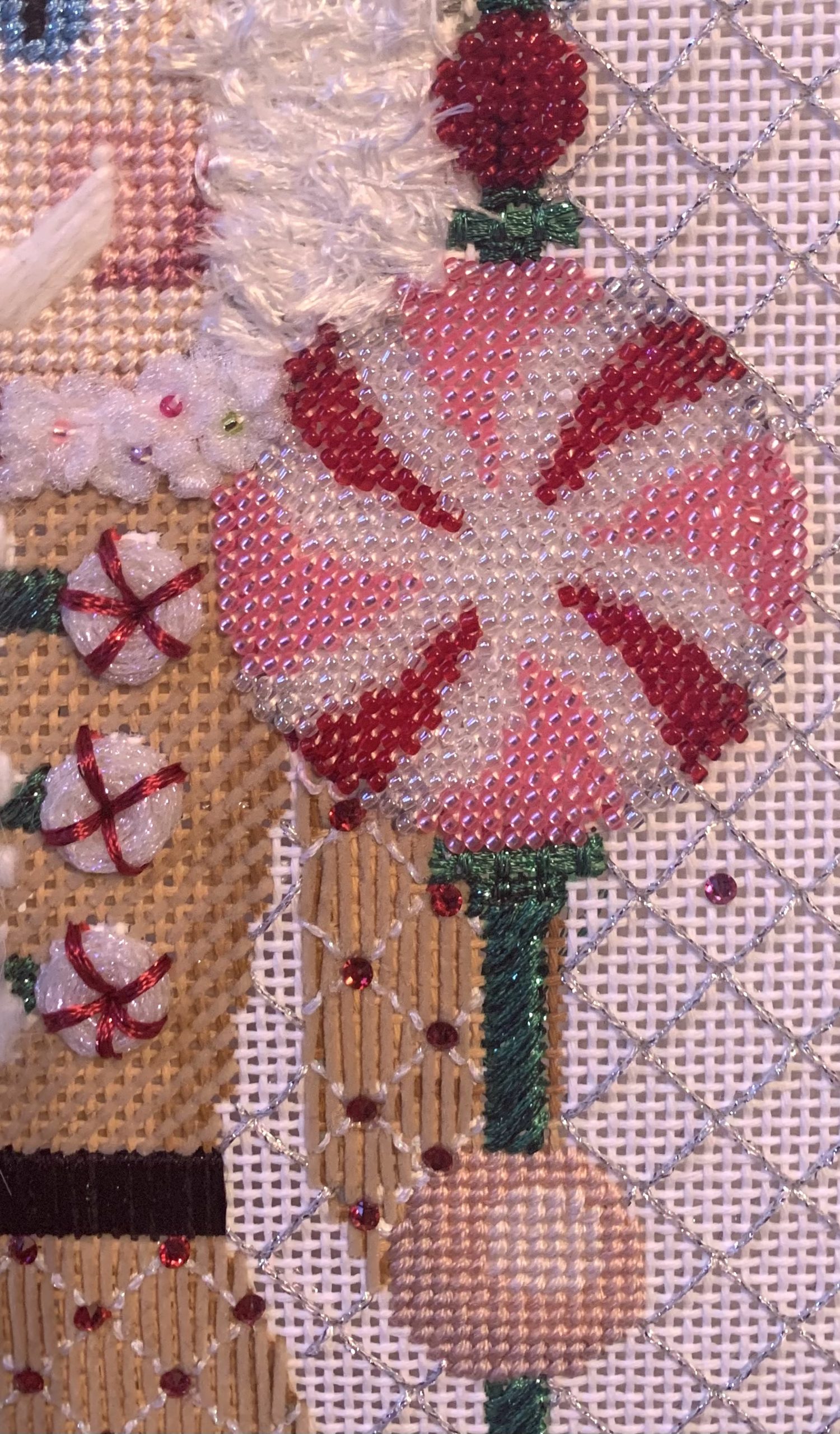 I think my favorite part of the piece is the peppermint button on his coat.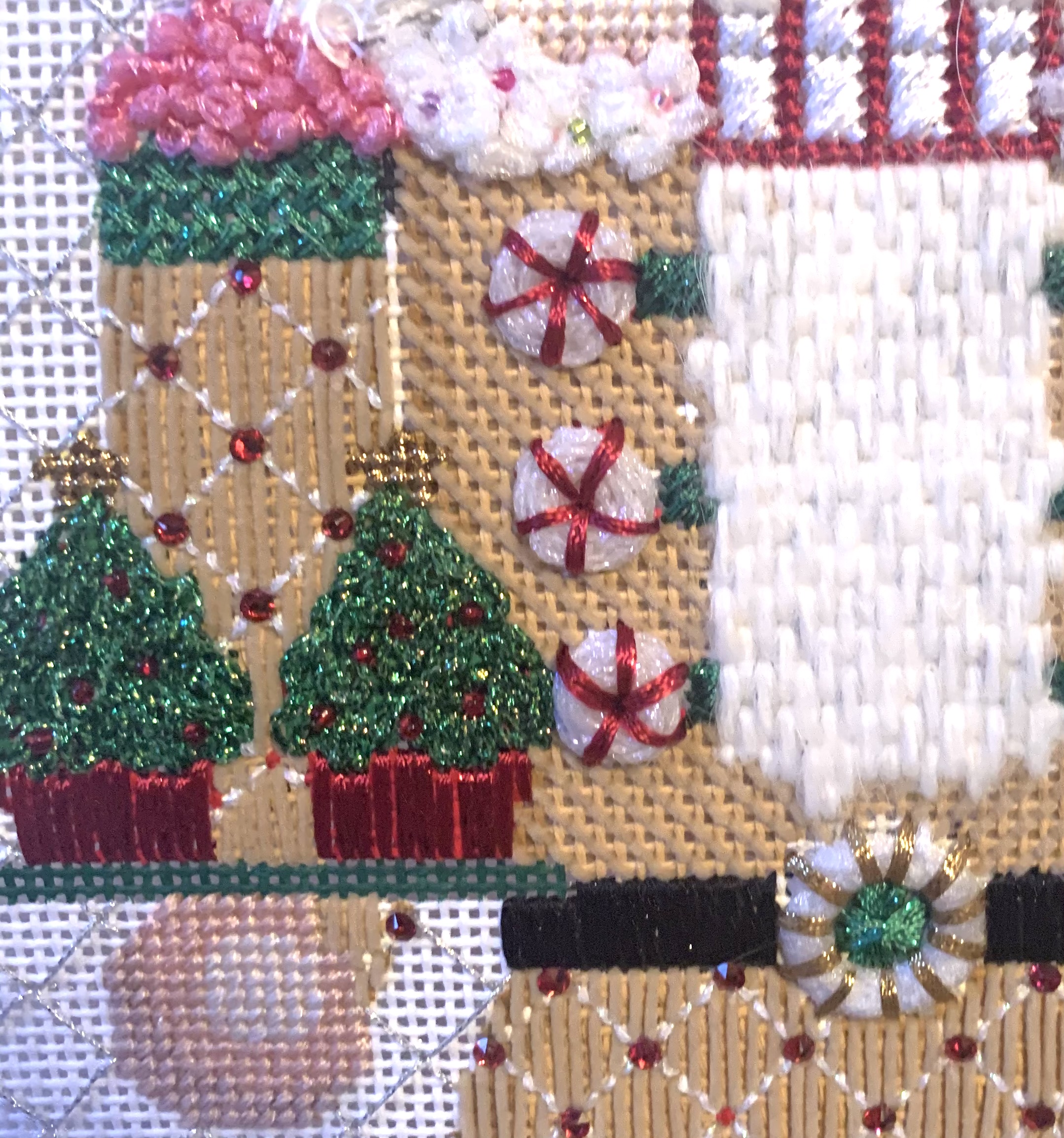 I love doing felt applique.  (Thank you Kelly Clark for turning me on to it!)  I knew he needed little elf shoes and I think they turned out pretty cute.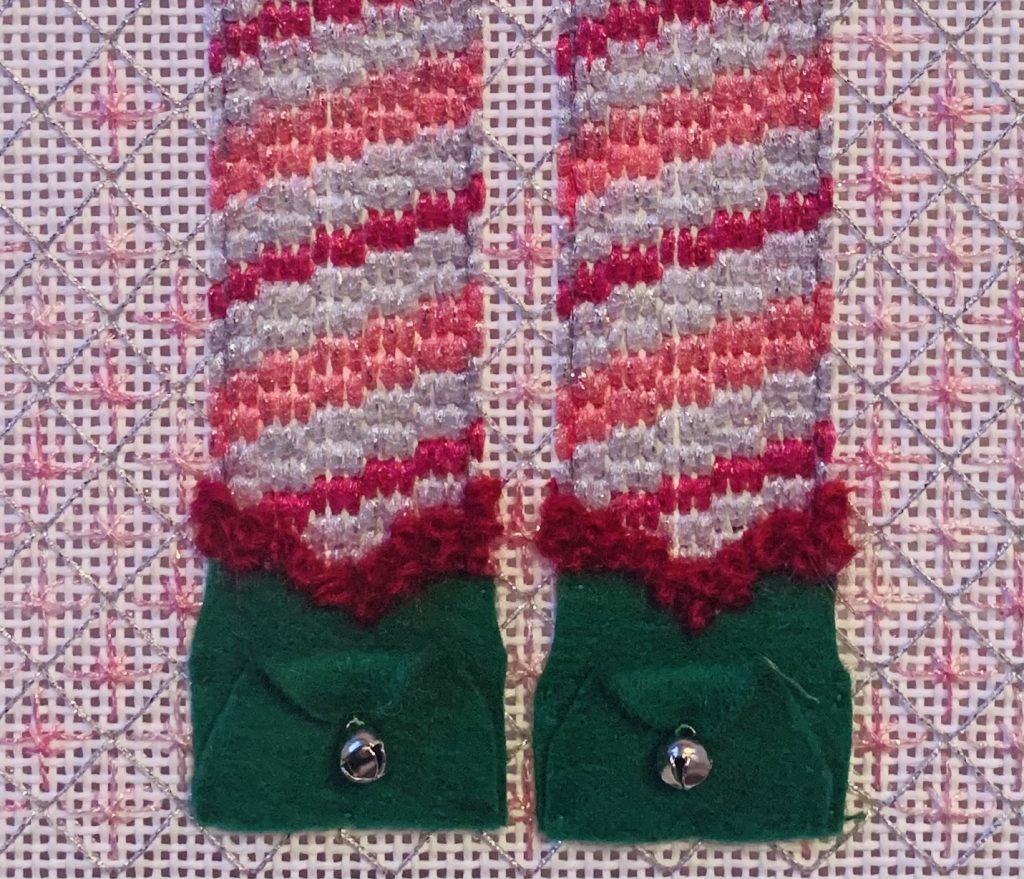 The cupcake has some fun techniques like gathered stitch with beads on top.  I had these sequins in my stash and they were the perfect size.  Yes . . .more beading but SO worth it!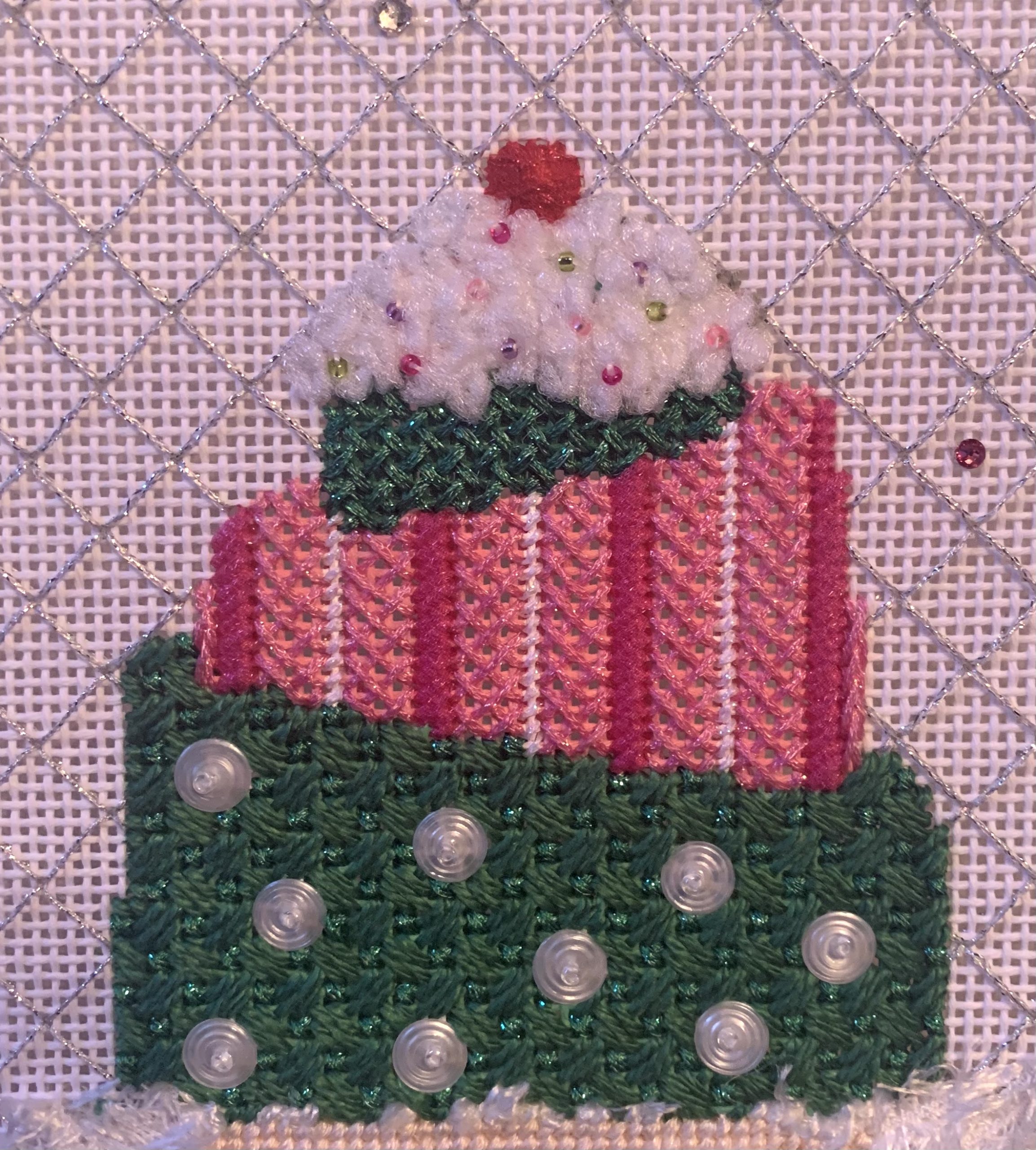 I've got second Nutcracker on bars waiting to go.  I can't do just one.  Gotta have a pair!
If you want to sign up for the class or purchase the kit you can call the shop or sign up online.