Things have finally quieted down a bit after the holidays so I have time to blog.  We have a lot going on in the shop so I thought I'd share with you some new kits, new classes and some new items.
I recently got a bunch of finishing back.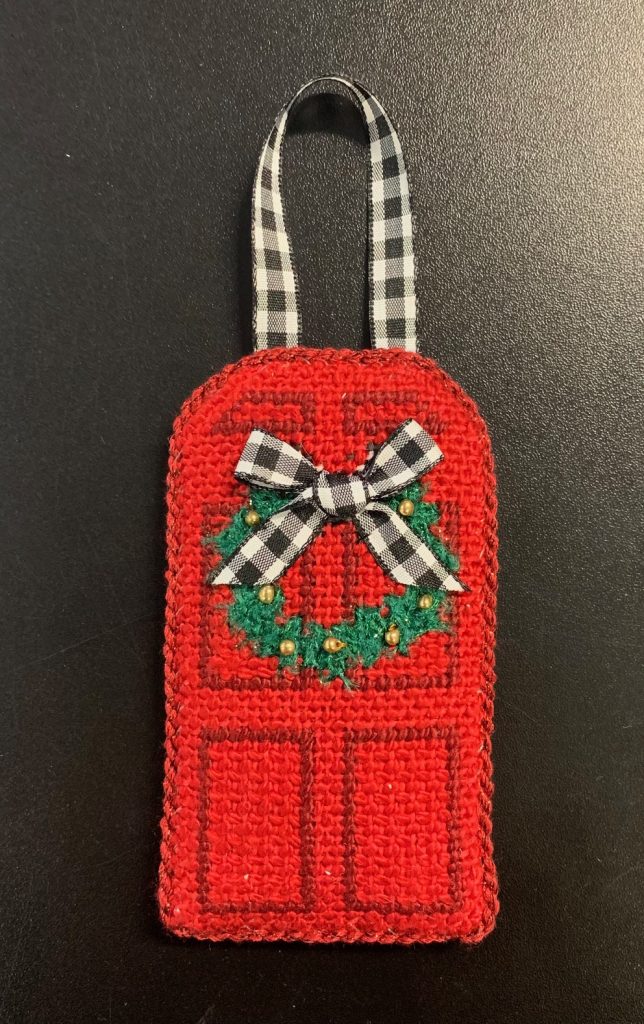 This little cutie is my design and can be personalized with your house number.  The best part is that it's on 13 mesh!
I taught this hydrangea basket on Zoom a few months back.  We still have a few kits and the class was recorded so you didn't miss out!
I think this fox by Melissa Prince is so sweet.  I will be teaching him on February 27th on Zoom.  You can call the shop to sign up or sign up online.
These little acorns from Kelly Clark were a mini club we did back in the fall.  I have the perfect wreath for them!
I stitched a ton between Christmas and New Years while I was enjoying some much needed time off with my family!
This little Eye Candy piece is only 3 x 3 on 18 mesh and fits into a self finishing box.  There are 8 different stitches for you to learn.  Not quite 21 in 2021 but it's a start!  I will be designing a piece that has 21 different stitches so keep an eye out for that.  We still have a few kits in stock.
I loved this little bunny star so much I bought it twice for myself!  We have kits available for this little cutie.  You can order online or call the shop.
I thought this Santa Star ornament would be a fun class.  There's a cool stitch for the beard, a little stumpwork for the holly leaves and a thread you probably haven't worked with before.  This class will be on February 13th.
We have a new club, The Silly Little Birds.  We did this club a few years ago but I thought I'd bring it back for those of you who missed it the first go around.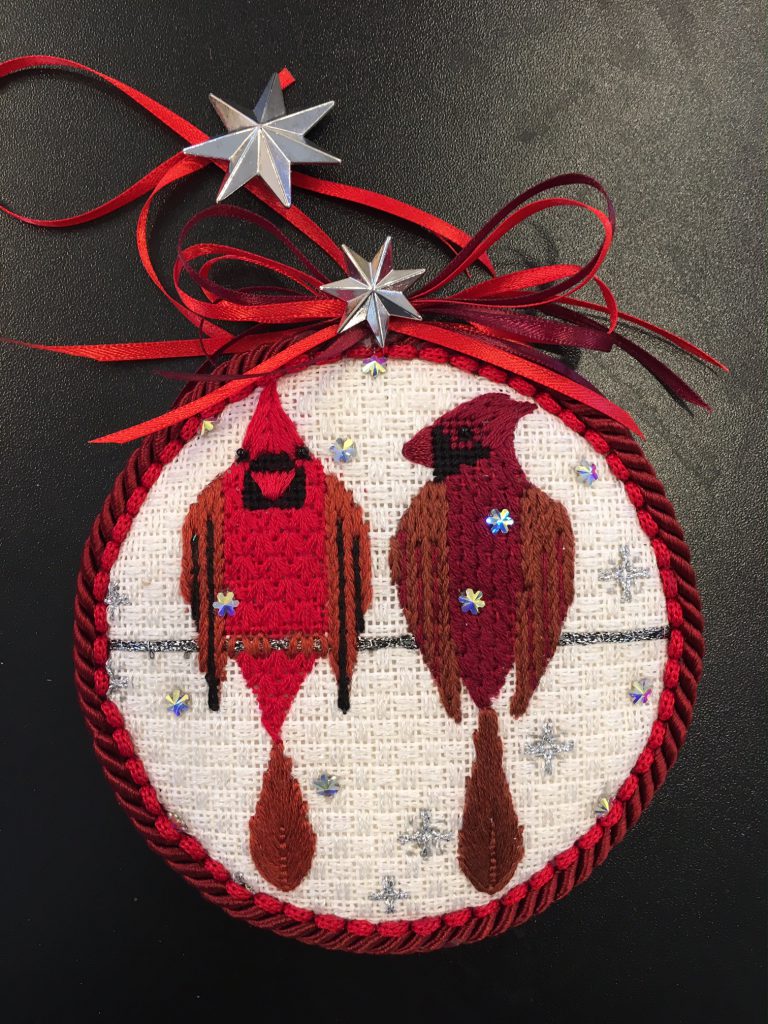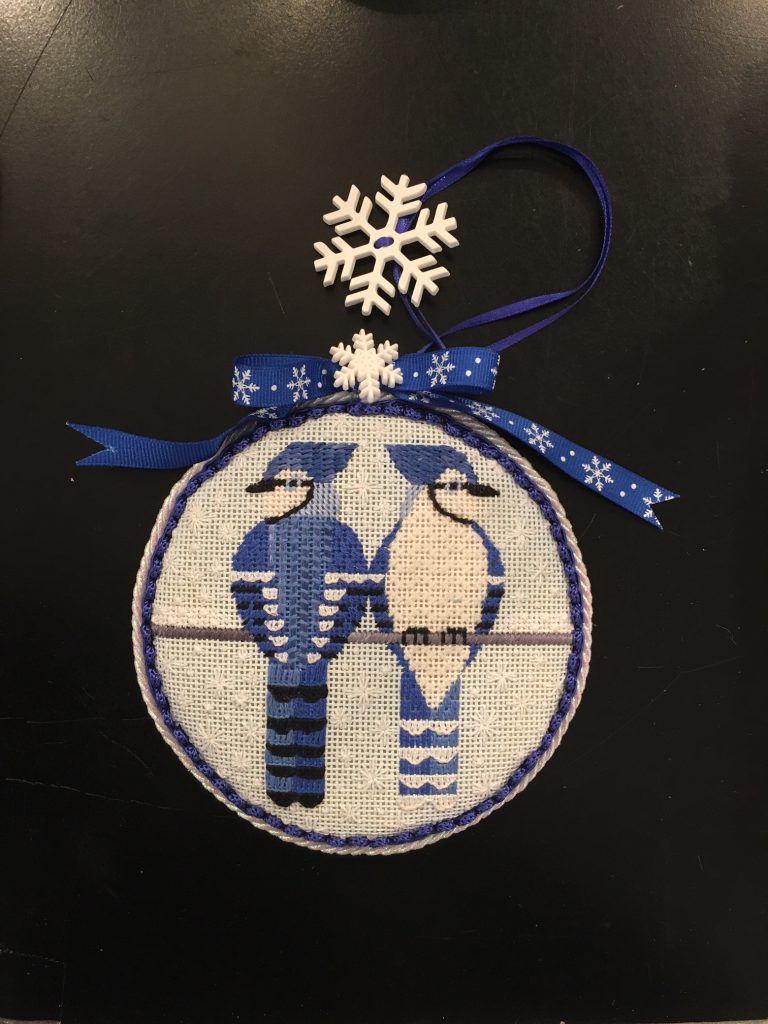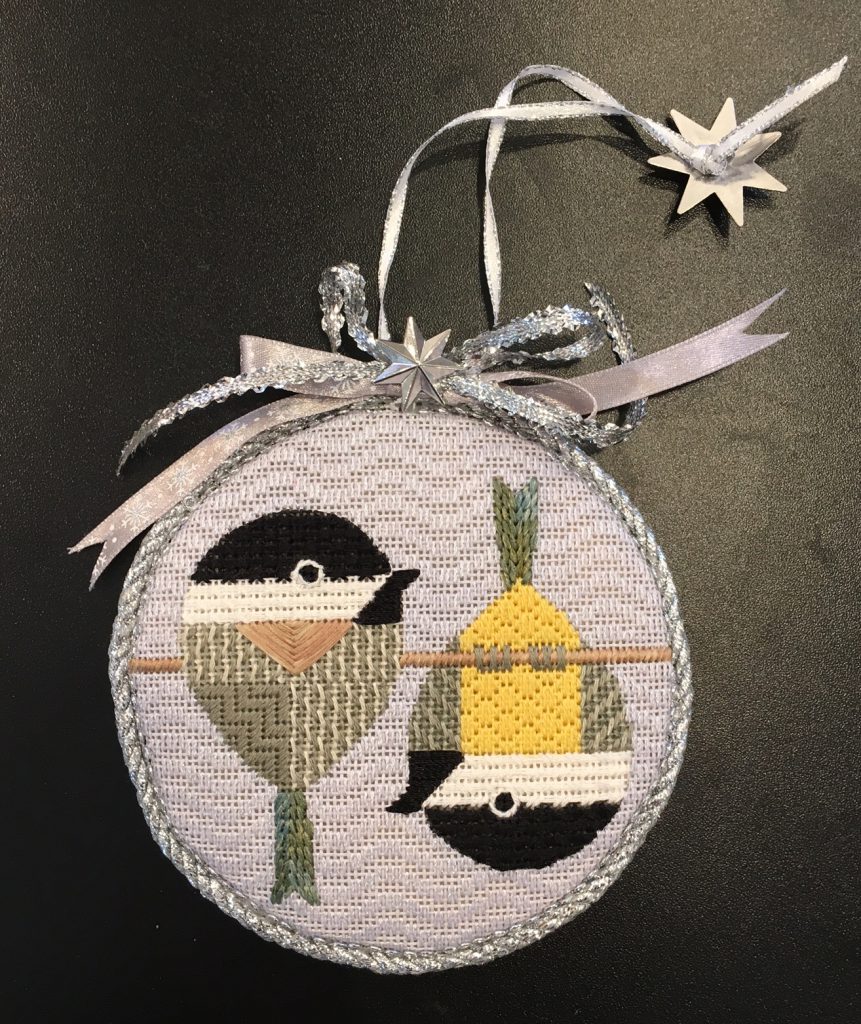 6 canvases in total
5″ round on 18 mesh
$125/per installment
includes canvas, stitch guide, threads and special embellishments
Club starts March 2021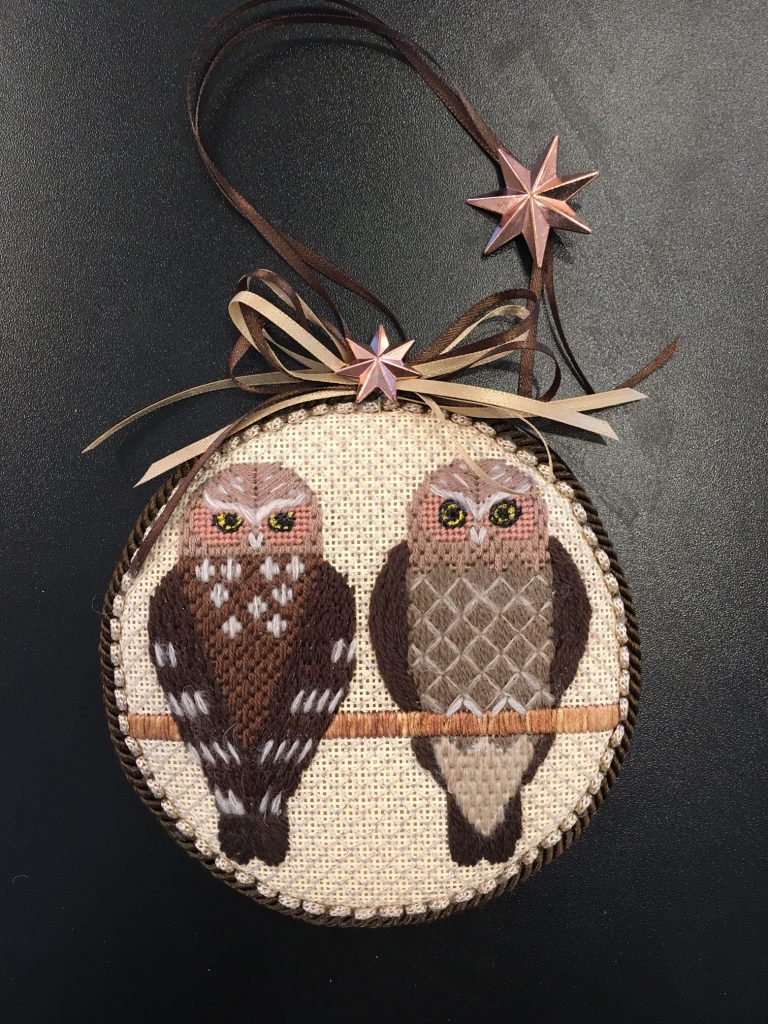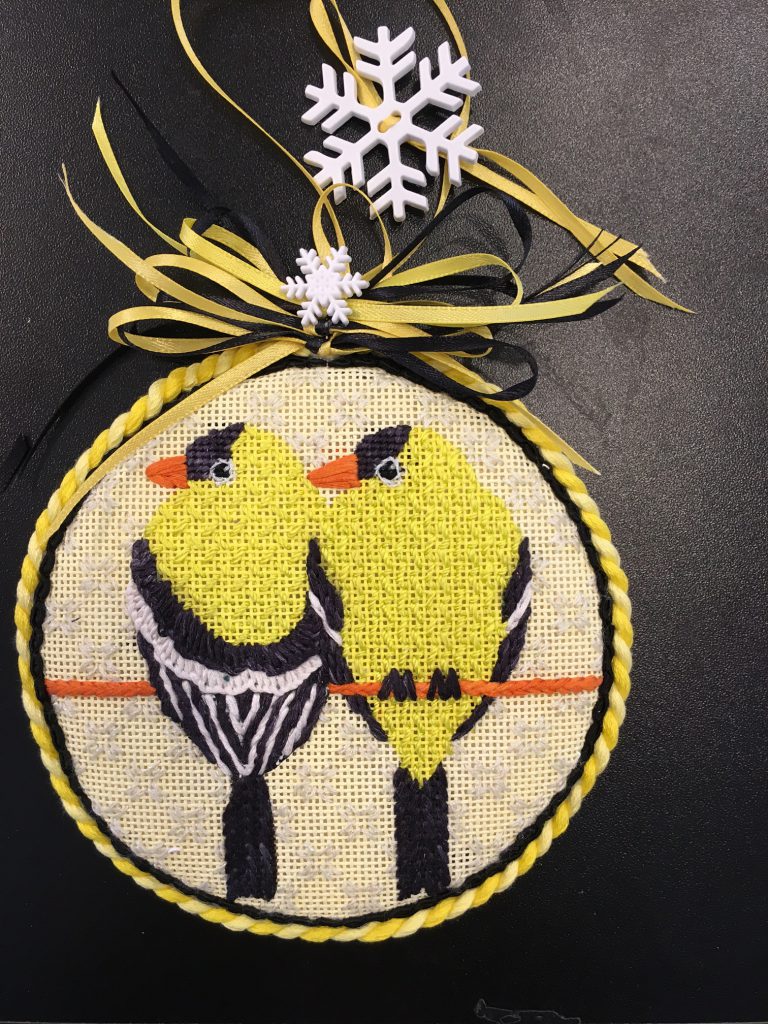 203-210-5107
I will be teaching Beading 101 and Ribbon 101 on February 20th on Zoom.  If you've ever wanted to learn about beading and ribbon then these are the classes for you!
A lot of people have been asking about if I will be teaching Needlepoint University again.  The answer is YES!  Registration will open next week for the next session so be sure to keep an eye on your inbox for when early bird registration opens.
I've got a number of other pieces that I'm really close to finishing so I will share them with you as soon as they're done.
Happy Stitching!
Suzie