I have big news!  We're expanding and I'm getting my very own classroom!  It's currently under construction but it will be ready soon.  I'll show pictures as soon as it's done!
Angel with Gift In Person Class
December 1st 10-12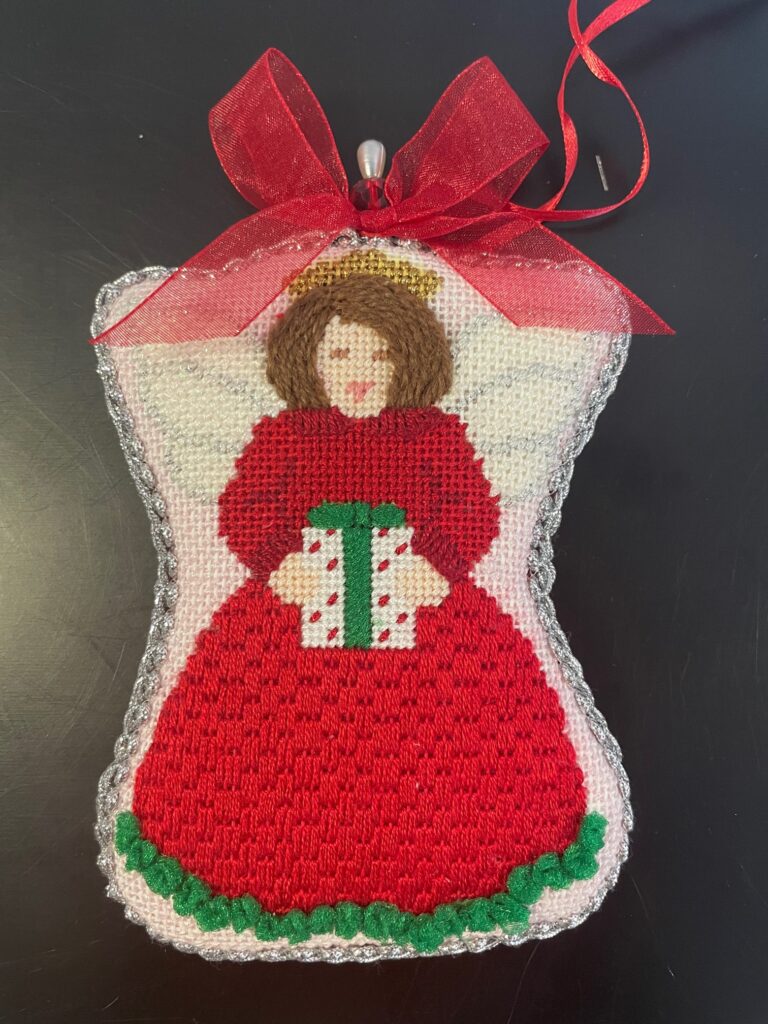 You'll learn all the techniques used in this piece to bring this ornament to life.
Hydrangea in Vase In Person Class
December 6th 10-12
If you've ever wanted to work with silk ribbon then this is the class for you!
Little Lobster
December 9th 10-12
This is a great introductory piece for dipping your toe into decorative stitches.
In Person Embellishment Class
December 3rd 10-3
If you haven't been to one of my embellishment classes, you're missing out.  I will pick all the threads and stitches for your piece to bring it to life.  Spend the day chatting, stitching and learning. 
Beading 101 IN PERSON
December 13th 10-12
Learn all about how to add beads to your canvas!
Ribbon 101 IN PERSON
December 15th 10-12
This class will teach you how to work with silk ribbon and a number of basic ribbon techniques
Stay tuned for our winter class schedule!  If you aren't able to make the class, kits are always available!