After Becki finished stitching her stunning nativity scene, she had a tough decision to make.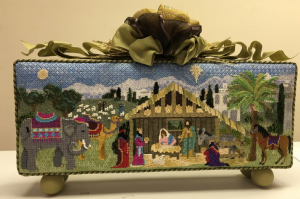 Which music box should go in the back of the finished stand up?
Well if you know Becki at all, she decided to have six music boxes put in the back.  Too funny!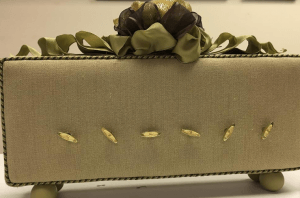 I agree, it's a tough decision between O Holy Night, We Three Kings, O Little Town of Bethlehem and the other three runner ups.
The stitching is amazing.  The finishing is tasteful, elegant and spot on with the color choices.
If you're interested, Becki did write a stitch guide since it was an online class we offered earlier in the year.  Currently we are out of stock on the canvases and so is Susan Roberts.  But if you want to order a kit, they should be arriving just in time to treat yourself to a holiday present.