The registrations for our stitching challenge have been pouring in!  Over twenty people have signed up since we opened up
registration a few days ago.
Here's just a few of the pieces that our customers are determined to finish.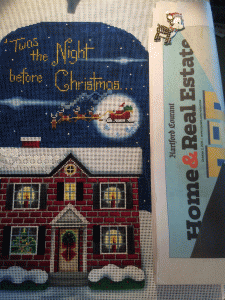 Lisa wants to finish up this piece she took in a class with Mary Susan at the shop a few years ago.
Carina clearly has a theme that she's working on.
Joy submitted the Botanical Bunny as one of her pieces.
Here's a pic of my bunny to inspire Joy.
The girls and I are figuring out what we're going to do for the challenge.  They don;t know it yet, but I'm proposing a twist for us.  One of us gets to choose a piece for someone else who works at the shop to enter into the challenge.  Let's see if they go along with it.