It's been a crazy couple of weeks!  I finally got my head above water from the show yesterday.  It's really hard exhibiting and buying for the shop at the show.  I run out when I can to go shopping and literally make piles and say I'll be back.  The hard part is remembering where I left my trail of breadcrumbs. LOL!
Here's some pics of our rooms for Vallerie Needlepoint Gallery.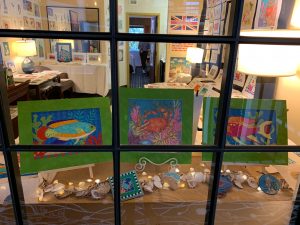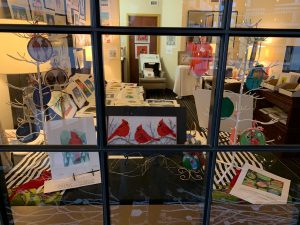 We had a beach themed window and a bird themed window.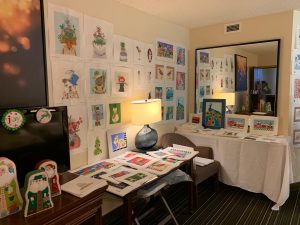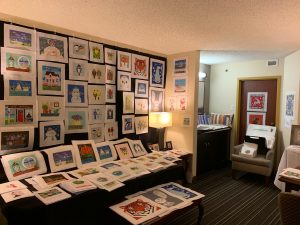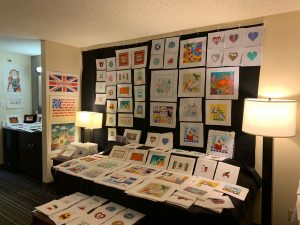 These stitched pieces were a huge hit!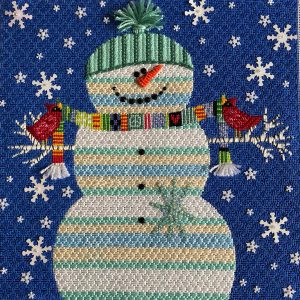 Mary Susan stitched the "Happy Snowman" now known as Henry.
You've got to give him a name after all!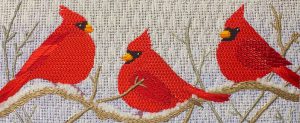 The "Three Cardinals in the Snow" sold out in the first few hours.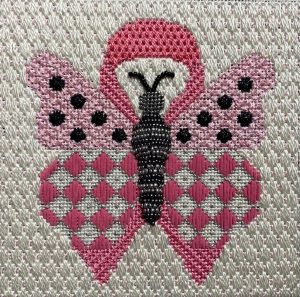 The "Butterfly for Hope" was a huge hit, as well.  This piece is part of "Stitch Pink."
We came home with hundreds of new canvases.  Here's a few of them.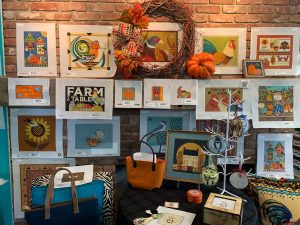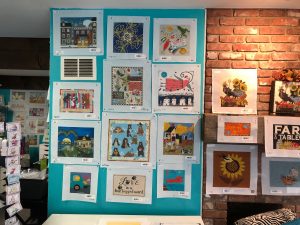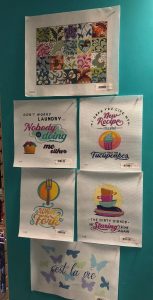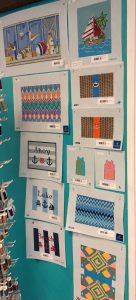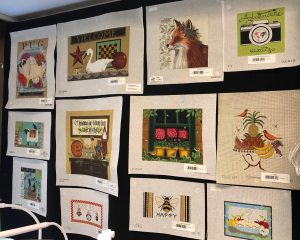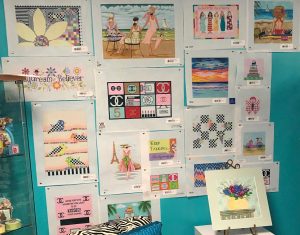 One of my favorite things about going to the shows is seeing the stitched pieces and the finishing.
Brenda Stofft's newest creation is this precious little fox.  She is teaching this as a class and I'm tempted to have her come to the shop because I have no idea how she did most of this!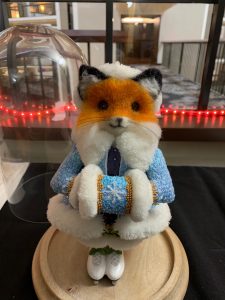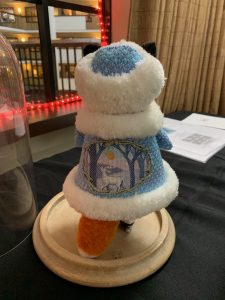 Tapestry Fair has these fun reindeer and there's other friends that go with them.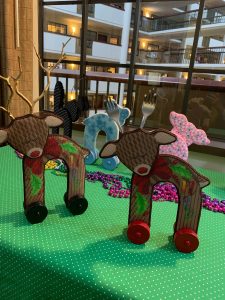 Pippin has this adorable crab canvas that you can make into a Tic Tac Toe board.  How cool is that?  Totally need that for my beach house basement!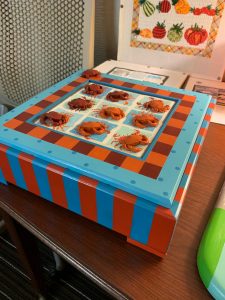 I've brought a few new thread lines into the store.  I just can't stop myself when it comes to new threads.
Rainbow Gallery has a new furry thread called Eyelash.  I can't wait to play with this!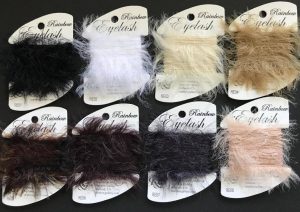 I also brought in Painter's Threads Ribbon Floss and Kreinik 8 Braid.
I would say the hottest canvas from the show had to be the Downton Abbey movie coasters from Melissa Prince.  I don't know about you . . . but I'm thinking a club with these next year.  What do you think?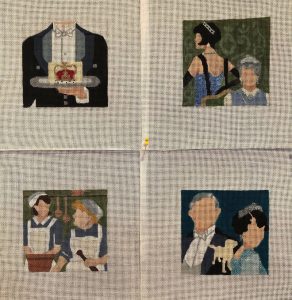 I know I've been a little MIA lately, but I'm back in the saddle.  We've got a ton of great things planned this month to in honor of Breast Cancer Awareness Month.  So stay tuned!