I just love the artwork by Scott Partridge and putting it to needlepoint.  They are so much fun to stitch!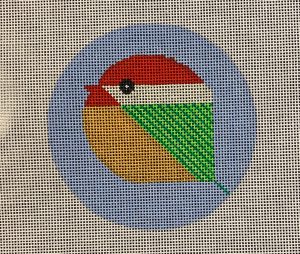 I call this one "Christmas Cutie"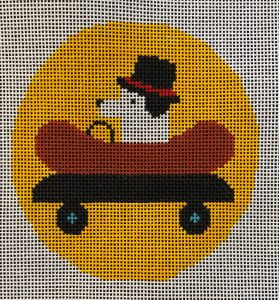 This little guy cracks me up.
And then I did a new series for a club that will start in December/January.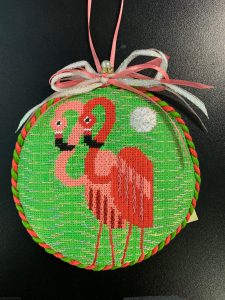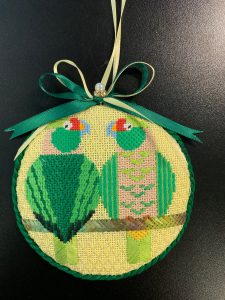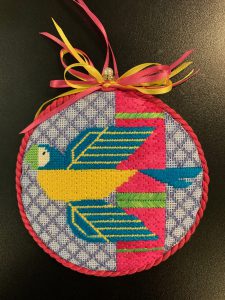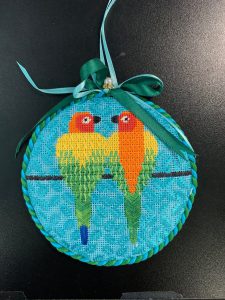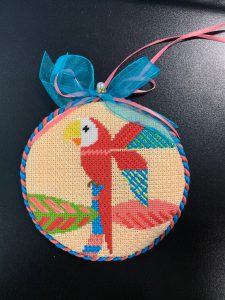 If you're interested in joining the club, contact your local shop to see if they are participating.
Here are some other pieces I've stitched from Scott.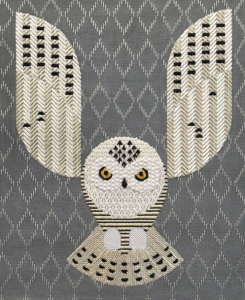 Aggie stitched these chickadees that I released a year and half ago.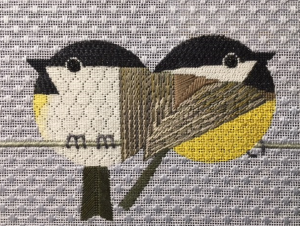 We also did a club last year called "Silly Little Birds."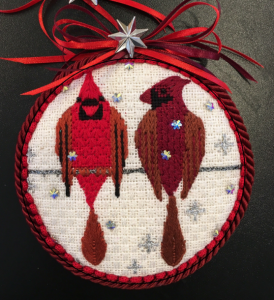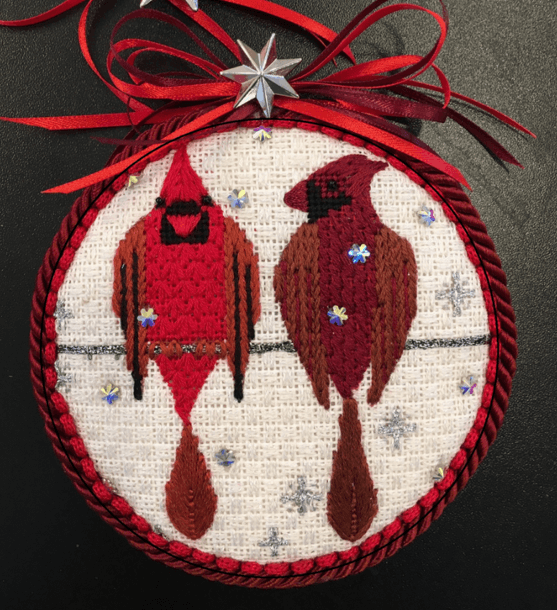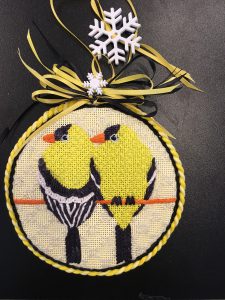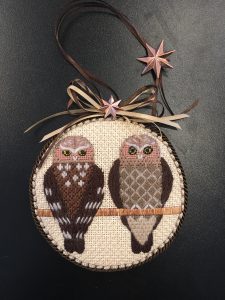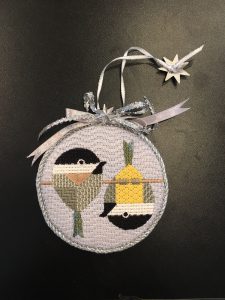 Mary Susan stitched the "Tipsy Chickadees"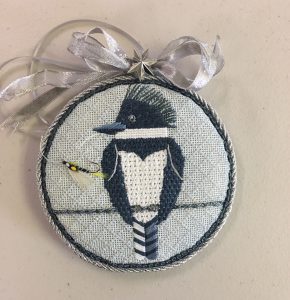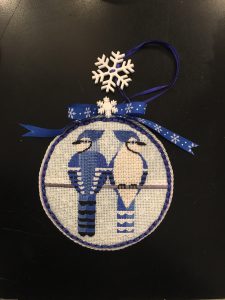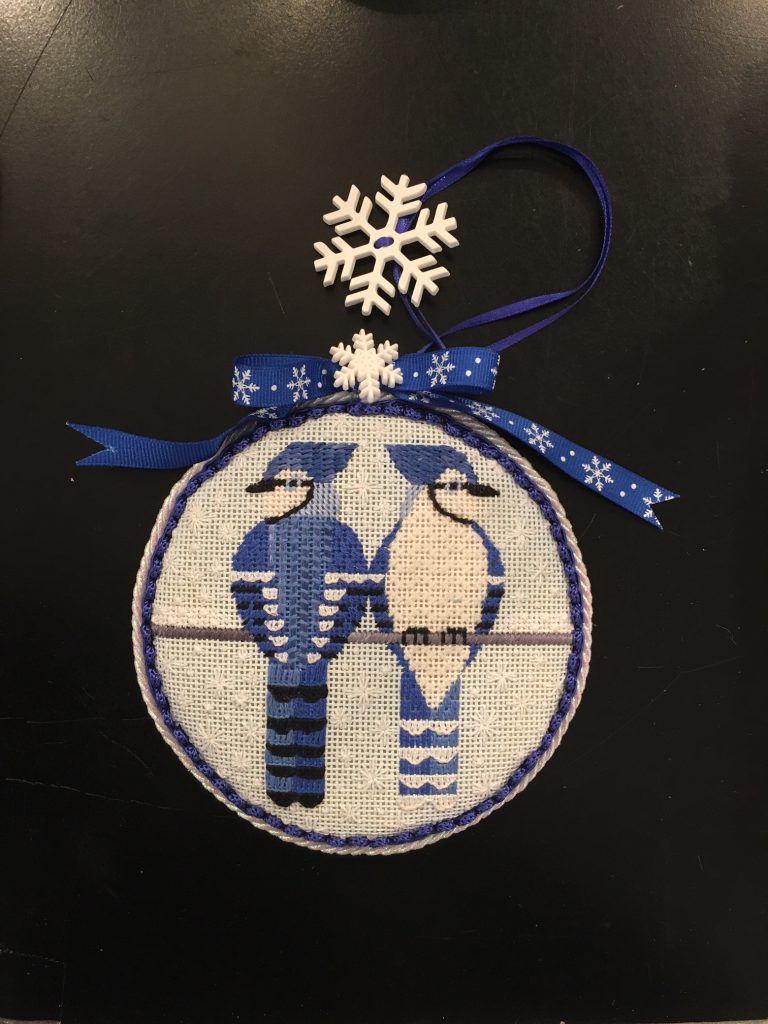 Mary Susan also stitched the blue birds.
  Click here to see everything from Scott.