Introducing the easiest self finishing there is!  These glass topped coasters are available through the wholesale line, Vallerie Needlepoint Gallery.  Any shop can order them for you.
These coasters fit any 4 x 4 canvas.  You can have beads and ribbon work on your stitched piece.  It's amazing what fits in them!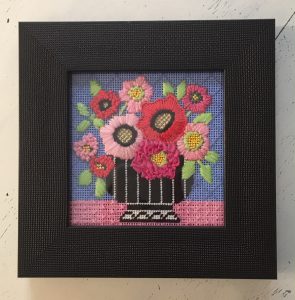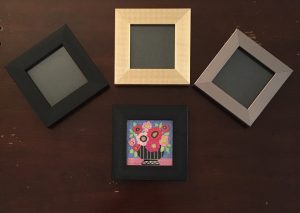 The "Elegant Collection" comes in black, gold and pewter.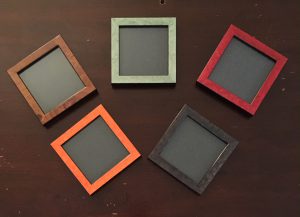 The "Slim Line Collection"  comes in orange, red, charcoal, sage green and chestnut.
All you have to do is trim the canvas leaving two canvas threads all around.  Make a diagonal cut at the corners and fold the edges in.  Super easy!  Pop your canvas in and voila . . .you're done!
Did I mention the best part?  There is glass on the top so you don't have to worry about anyone putting their sweaty glass on top of your beautiful needlepoint.  God forbid!  They might lose an arm!