I don't know about you, but I just LOVE stitching little hearts. SO, I had this idea . .The Heartland Collection.
The first group are what I call "Awareness Hearts."  A portion of the proceeds from the sales of these designs will be donated to local charities.  Here's another bonus . . . any of the hearts that I stitch will have FREE stitch guides that you can download on the website.  Right now I've only stitched one but give me time. LOL!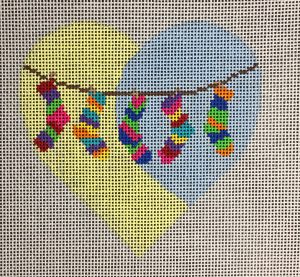 Down Syndrome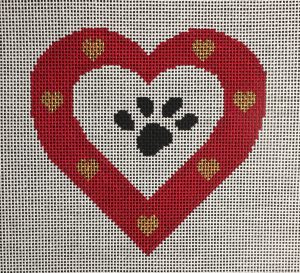 Pet Friends and Animal Shelters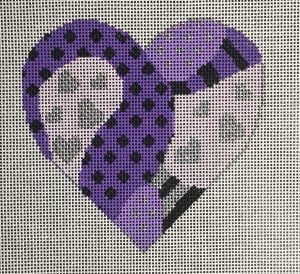 Alzheimers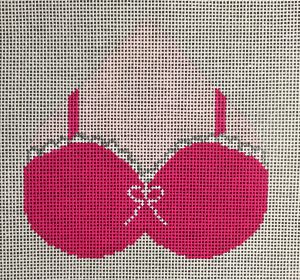 Breast Cancer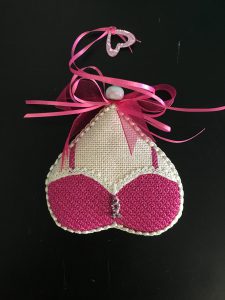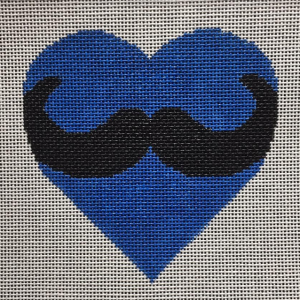 Prostate Cancer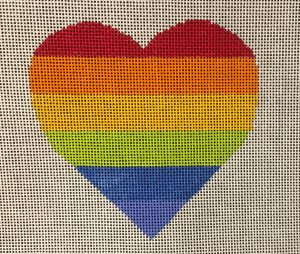 GLAAD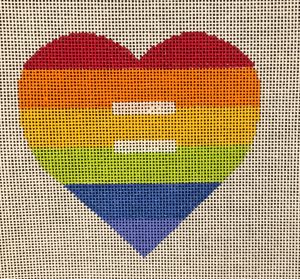 Transgender Community
Prostate Cancer – This one is for my father in law who just finished radiation treatment.
The theme of the show this year is "Peace, Love and Stitch."  I think the next two make sense.  They are painted with all iridescent paints.   Wowzer!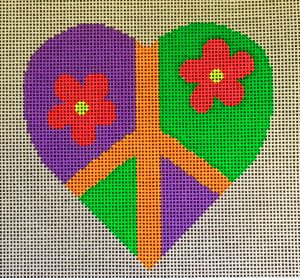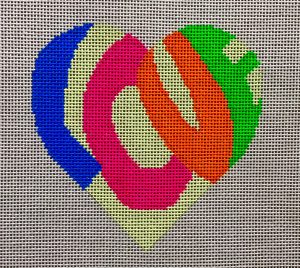 Some of this next group was inspired by Amanda Lawford's designs .  . .but with a twist.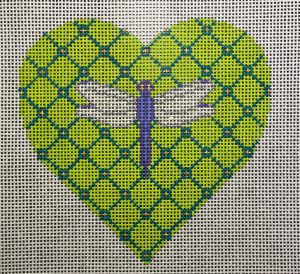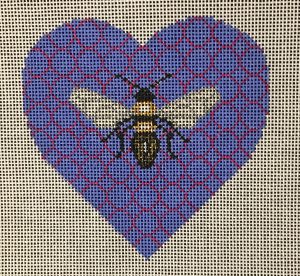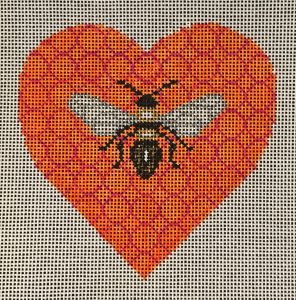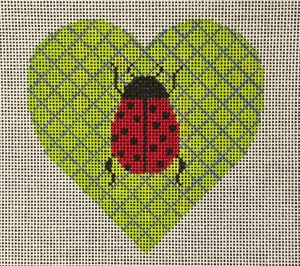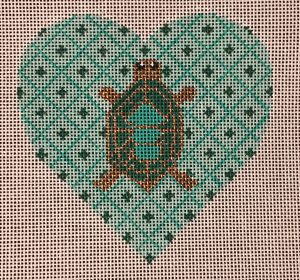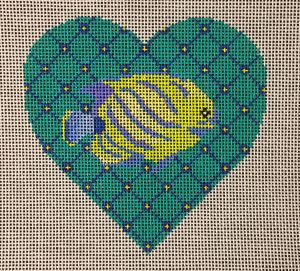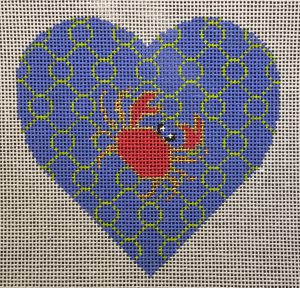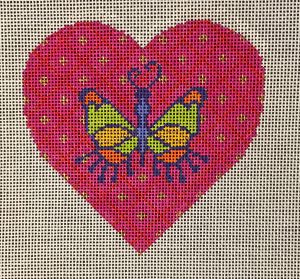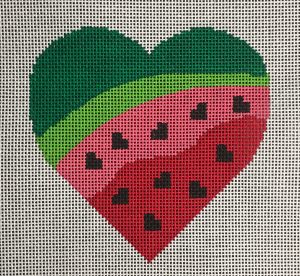 Need a wedding gift?  Here you go!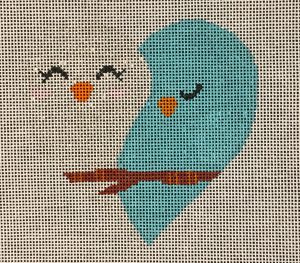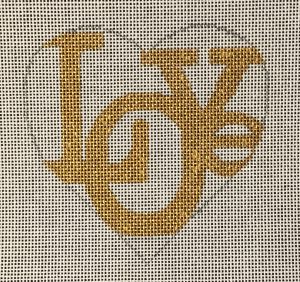 The next group is the "Designer Collection."  Some are fairly obvious but a few are a little trickier to guess.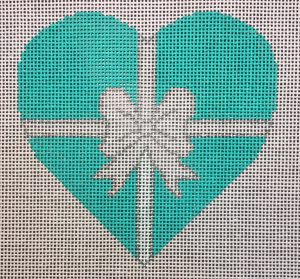 Tiffany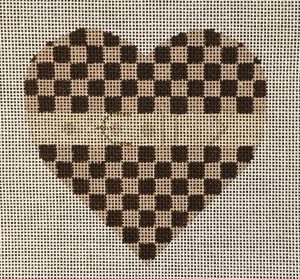 Louis Vuitton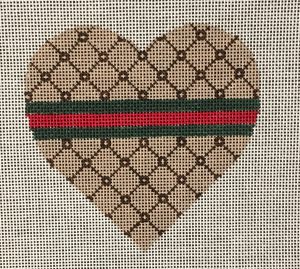 Gucci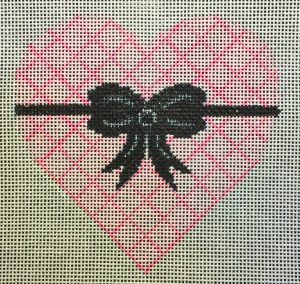 Chanel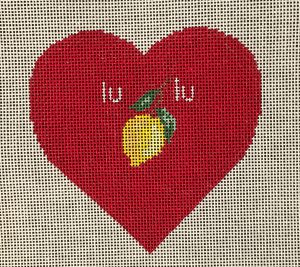 Lulu Lemon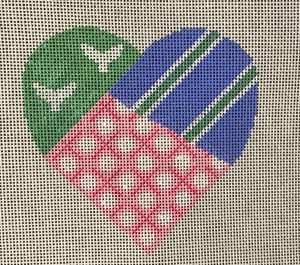 Vineyard Vines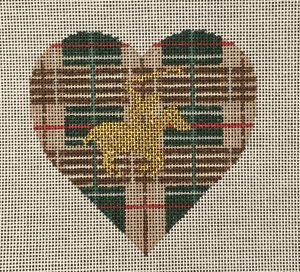 Polo/Ralph Lauren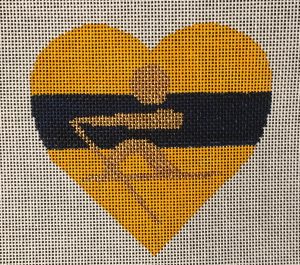 J.Crew
There's even a few on 13 mesh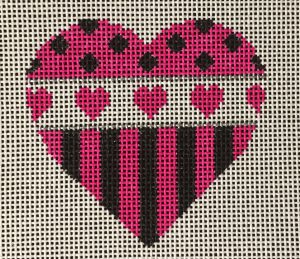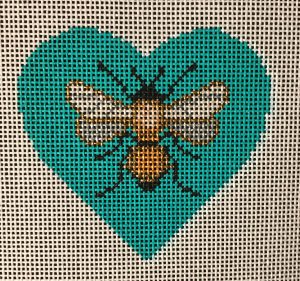 The last group (for now) are the "Heritage Hearts"
I stitched the Irish American and Italian American hearts (since that's my heritage) and had them finished as one ornament back to back.
They would also make a great gift for someone who is living over seas.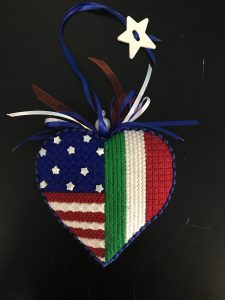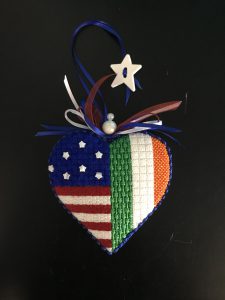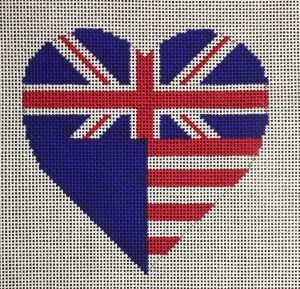 British American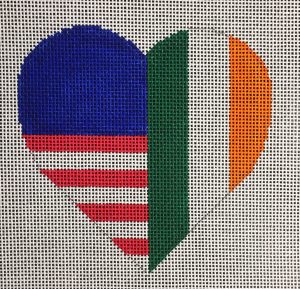 Irish American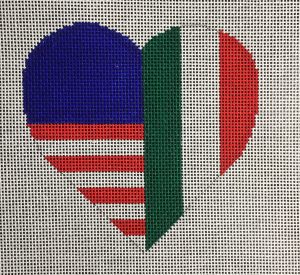 Italian American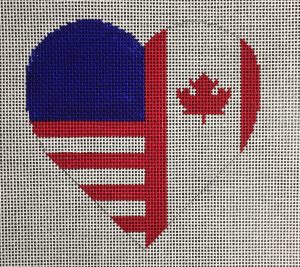 Canadian American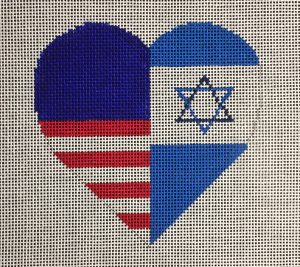 Jewish American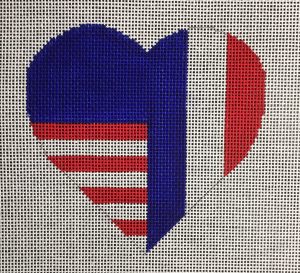 French American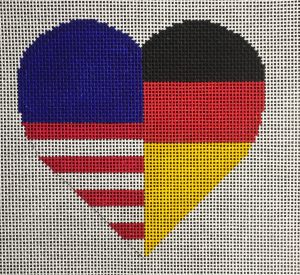 German American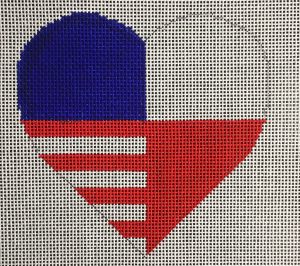 Polish American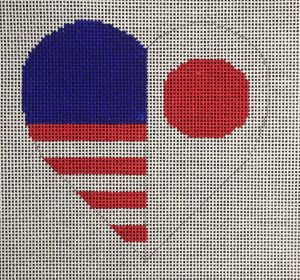 Japanese American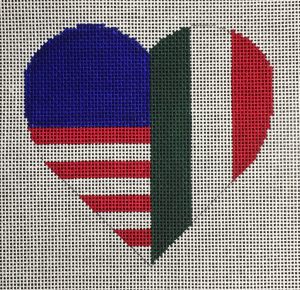 Mexican American
I have SO many ideas.  This is just the tip of the iceberg with this collection.
All the hearts are 4 inches on 18 mesh, except for those two I showed on 13 mesh.  Such quick and fun pieces to stitch!