This is one of the largest trunk shows I have ever unpacked.  There are hundreds of belt canvases and all of them are 20% off.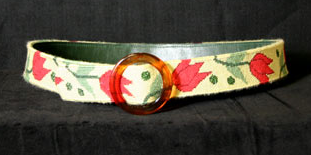 I love the finishing.  Much more current style.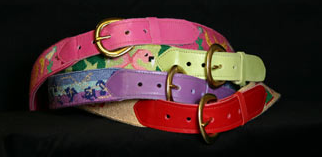 What fun colors!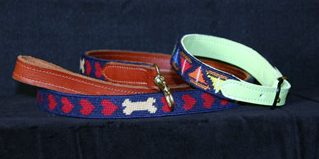 Belt canvases aren't just for belts.  You can make dog collars . . .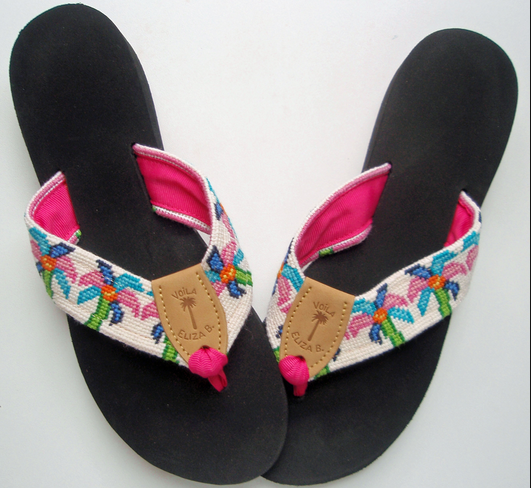 Flip Flops . . .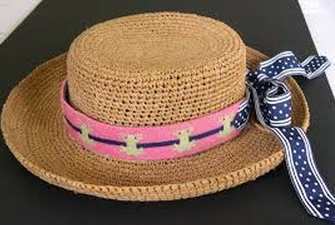 Hat bands. . .
And so many other things that I can't find images of.  I was going to stitch one for my husband and have it made into a guitar strap.  I'm not ruining the surprise.  Pretty sure he doesn't read the blog.  He hears enough about the shop.   I'd also like to make a luggage strap for my Longchamp bag that I carry when I travel.
There are a few canvases available in the online store.  Use the discount BELTS20 at the checkout to receive the discount.
You can check out the full line of belts on the  Elizabeth Turner Collection website.