Aggie and I took this class at market and we had a ball.  It's so nice for me to be able to sit in on a class.
Usually I'm teaching or running around like a chicken with me head cut off.
I'll be teaching this class Saturday April 12th 10-12.  Call, email or sign up online.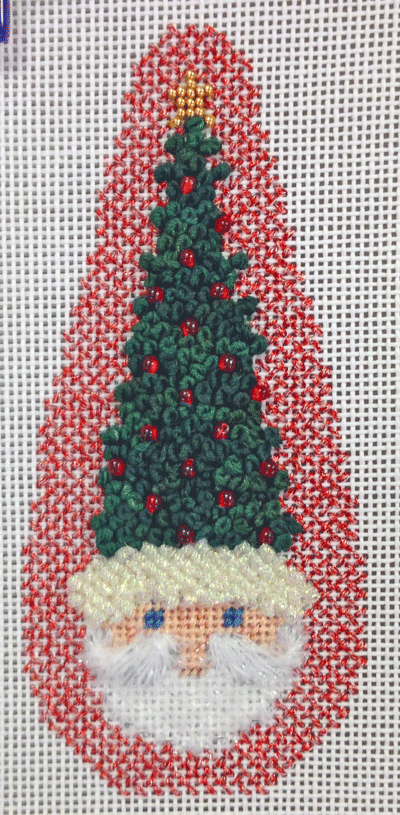 Learn colonial knots, crescents and basketweave on a stick.  A nice late beginner piece.  It stitches up in no time.  Kits are available as well.
Class Fee $85.  Includes canvas, threads and stitch guide by Julia Snyder.
http://enrichedstitch.myshopify.com/products/petei-santa-head-class
Please call or email to order a kit.