We had the BEST time last night! I took the girls out to dinner for our annual holiday party where we do our Secret Santa ornament exchange. Despite the moaning and groaning (and stressing out for some of the girls), it is so much fun!
As the emails flew around about the plans for the night, a gift wrapping challenge secretly happened. Linda makes us rise to the challenge.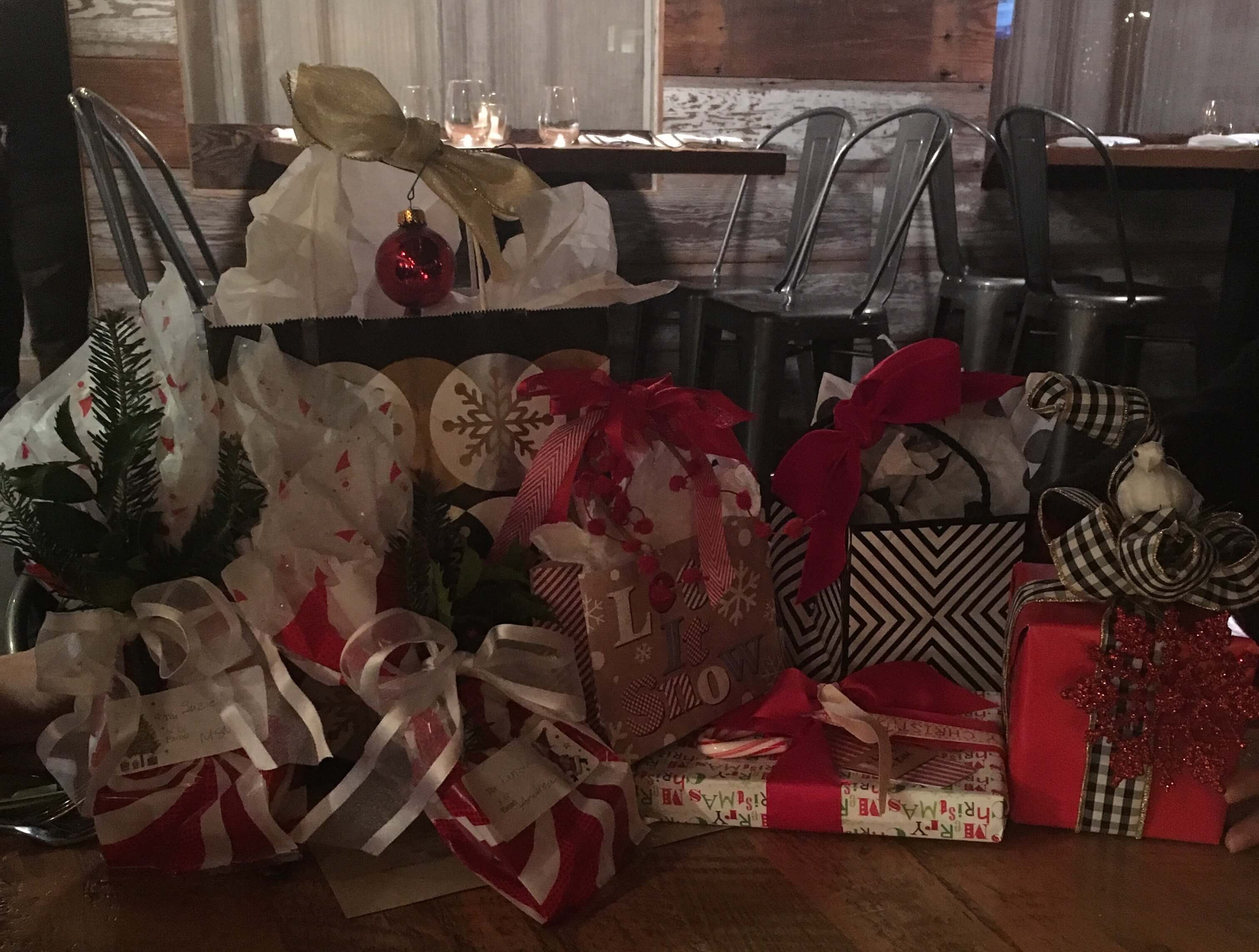 They were so pretty we didn't want to open them. Oh who am I kidding…we were dying to find out who stitched for us!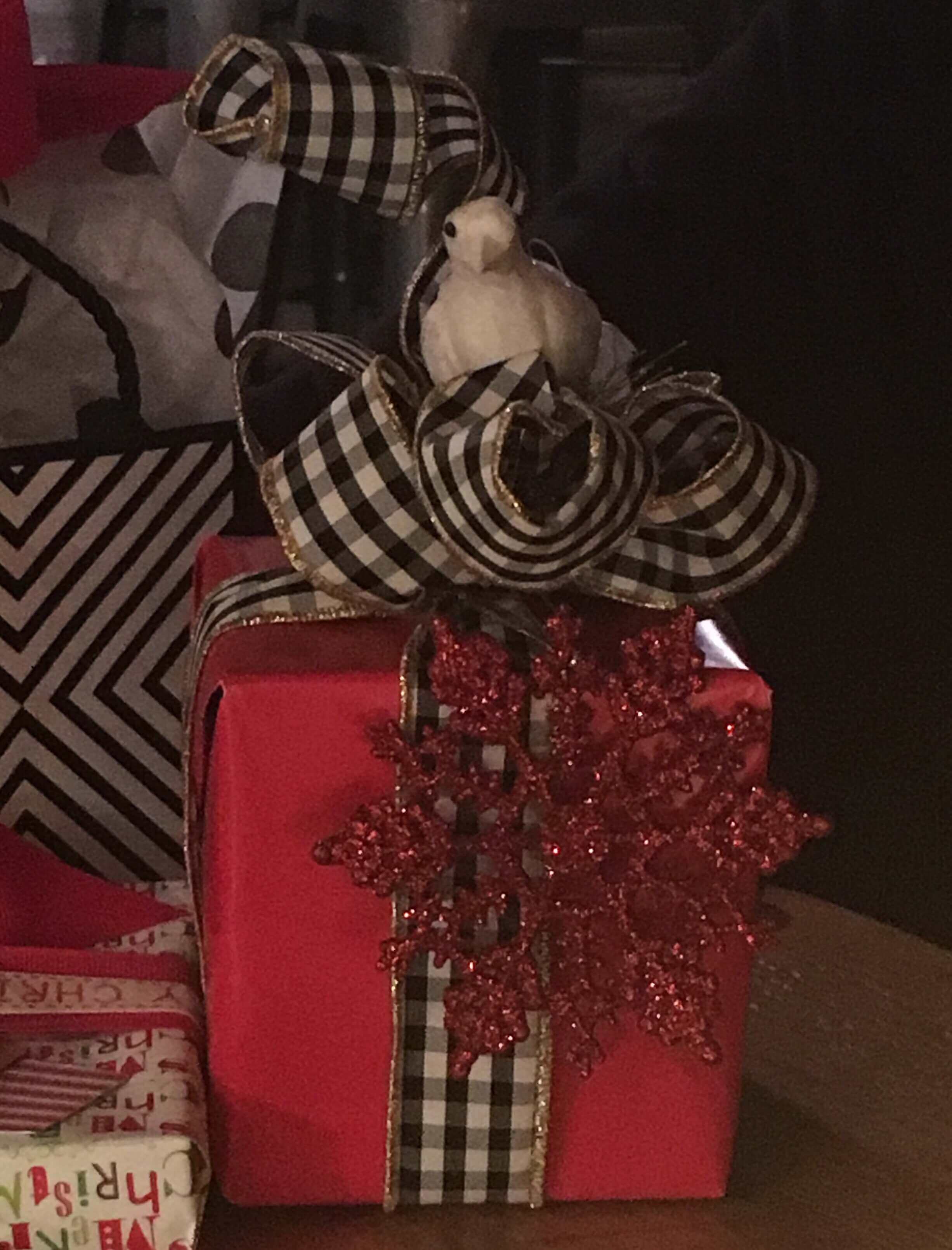 The gift that won best presentation ( artfully wrapped by Linda of course) apparently was for me from all the girls. What a special surprise! Whatever shall I buy with my MacKenzie Child's gift card? That was so nice of them and so unexpected. I don't know why I was surprised because these women go above and beyond day after day for me. I am so lucky to have them in my life…not just professionally but as my dear friends.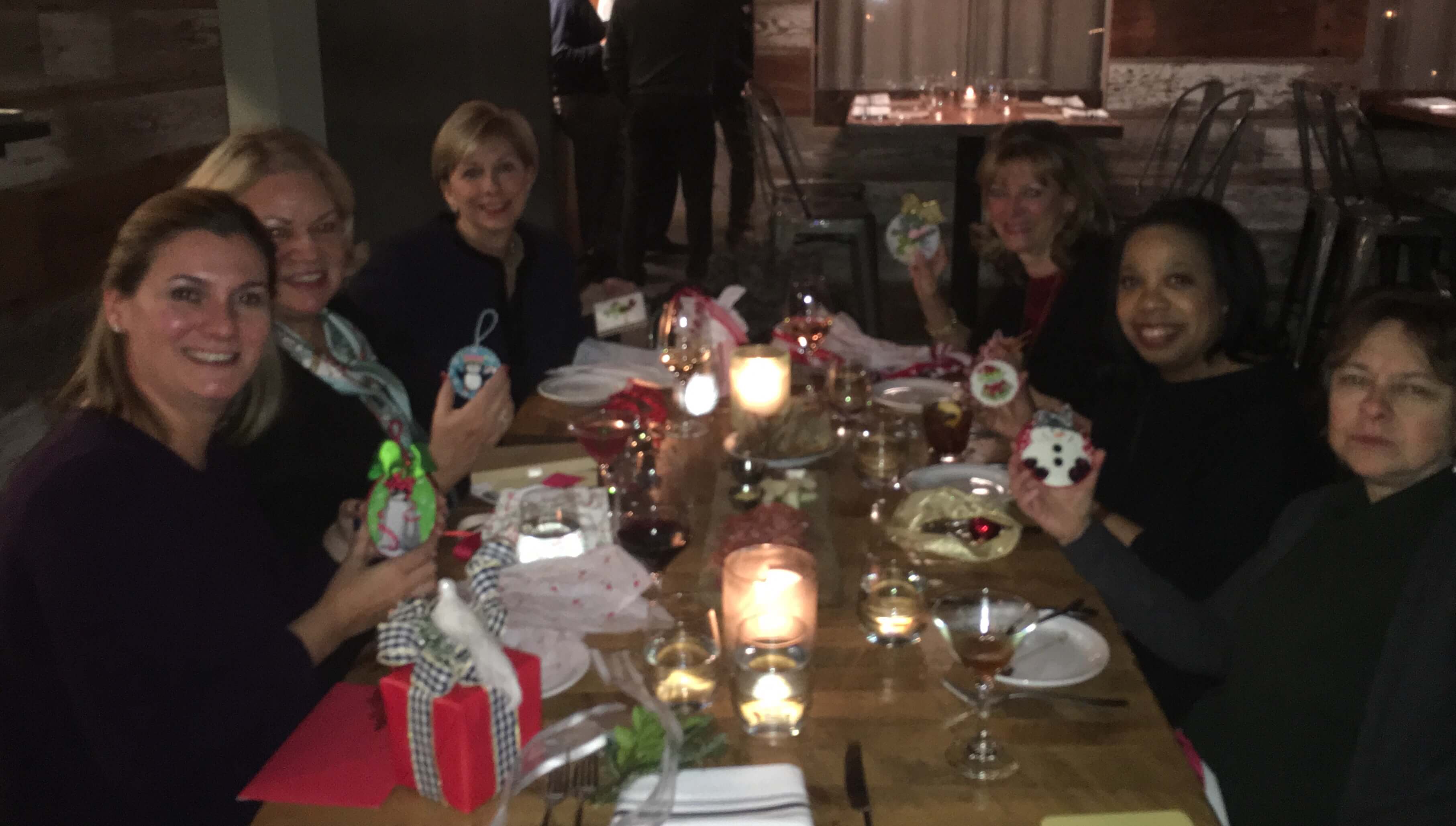 Now you can put a face with the names. I'm on the left(I'm sure dear readers you know me by now), Lynn is next to me and Mary Susan is next to her. On the other side of the table is Aggie(in the front), Kim is next to her and Linda, the hostess with the mostest is next to Kim.
You know I can't say enough about these women. Our dear Andrea and Becki weren't able to make it last night. We missed them terribly.
The card they gave me sums it up perfectly.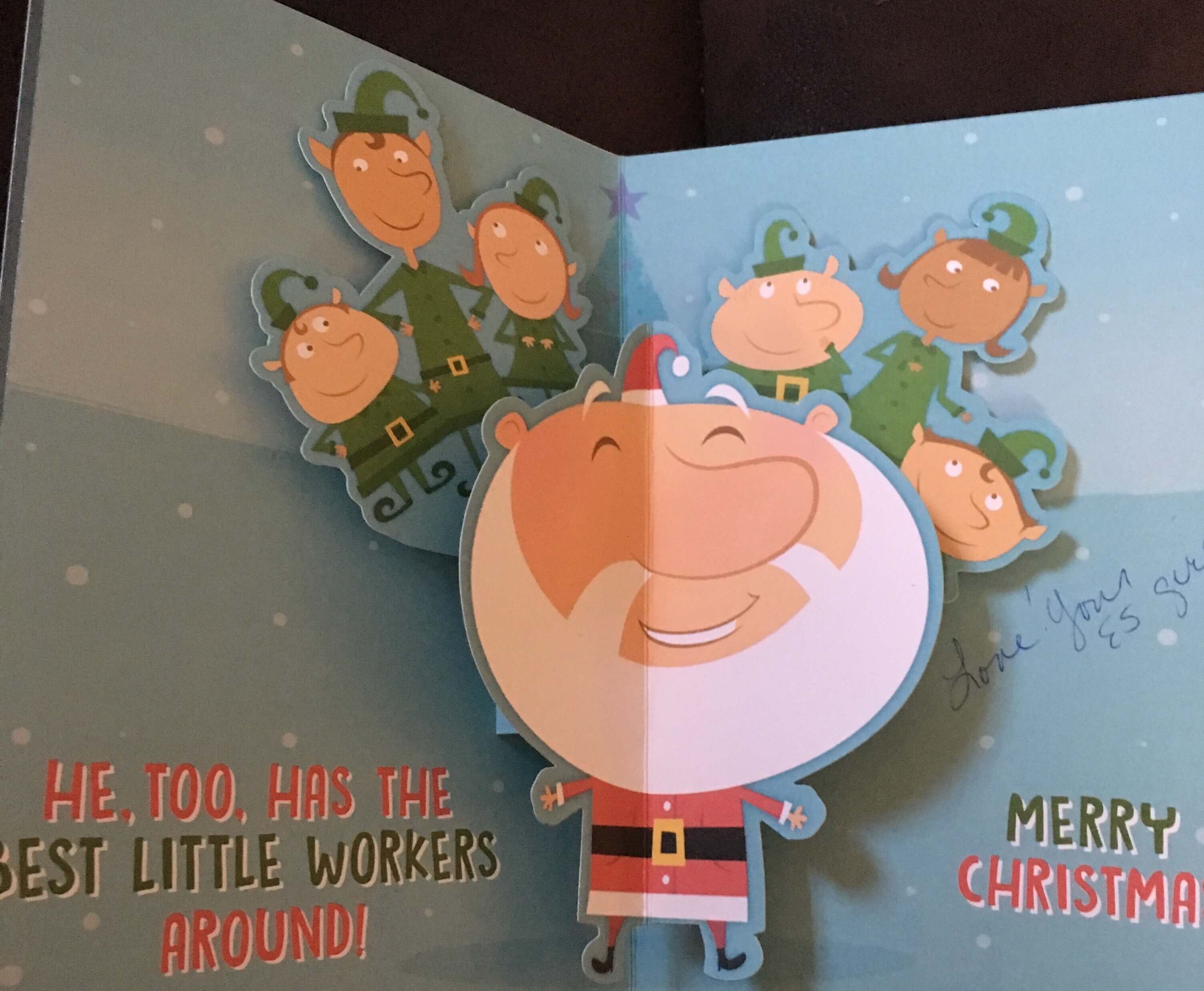 I couldn't agree more! Love you all!!!!
But the night didn't end there. I told them we were doing something after dinner that was a surprise. A few of them were a little worried about what I had planned. You never know what I'm going to cook up!
So, I took everyone to Muse Paint Bar for a night of painting. I've always wanted to do that so I figured here was my chance.
It was a blast! If you've never done something like that you should.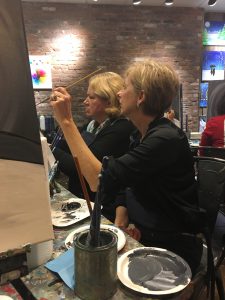 It was a wonderful night full of friendship and lots of laughs. I can't thank them all enough for all that they do for me … and for putting up with me at times lol!