I have been waiting six months to stitch this new series of bunnies from Melissa Shirley.  Someone had posted on Facebook last summer that they hoped that Melissa would paint fall and winter bunnies.  I read that and talked with Melissa about it. I said "If you paint them, I'll stitch them!"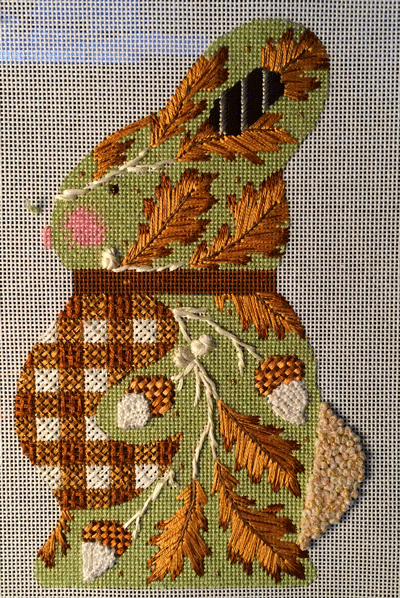 The Enriched Stitch is offering the entire series as a club.  But, you can also order one if you want. I know everyone has so much they want to stitch and we can't do everything!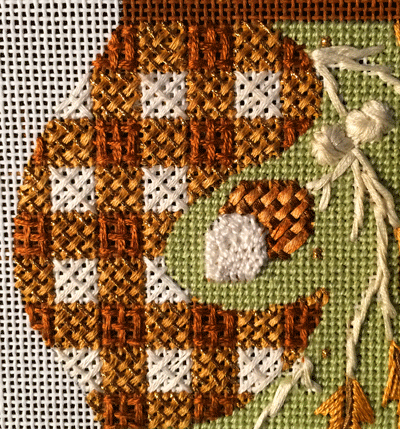 I basketweaved the entire background.  I know . . . You just fell off your chair in shock that I did that much basketweave.  But sometimes, it's just what is called for.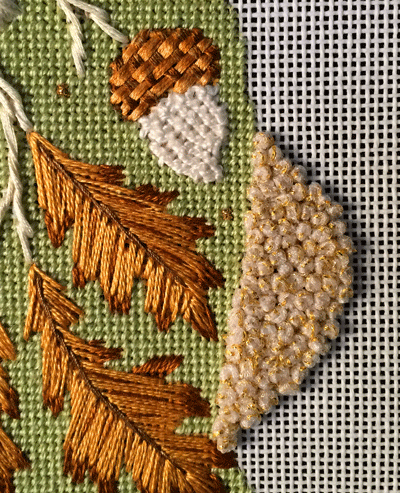 Colonial knots, needle painting, buttonhole on a bar, woven trellis , , , this canvas is packed with so many techniques your bound to learn a few things.
The club starts in May 2015.  You can sign up online or call the store to sign up.  Be sure to sign up by March 1st to be included in the first shipment.