I love fall.  It's my favorite time of year.  The time where we start nesting in our homes again after a busy summer.  Which for needlepointers means more time to stitch!
So, to celebrate the season, we will be hosting a Halloween costume party on October 31st.  Stop by and trick or treat with us.  If you come in costume (totally not required), you'll receive a special treat.
For all of you you love to stitch Halloween, here's what we have in stock at The Enriched Stitch.  Give us a call if there's something you just can't live without.  203-210-5107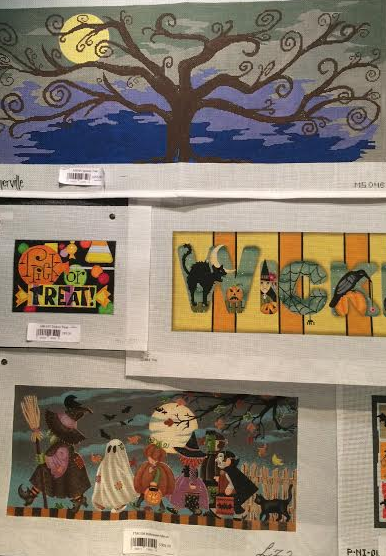 Halloween March – stitch guide by Suzie Vallerie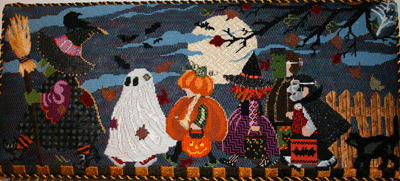 Trick or Treat- stitch guide by Vicky DeAngelis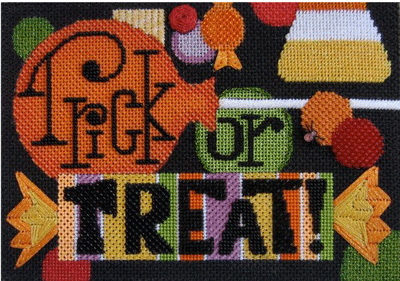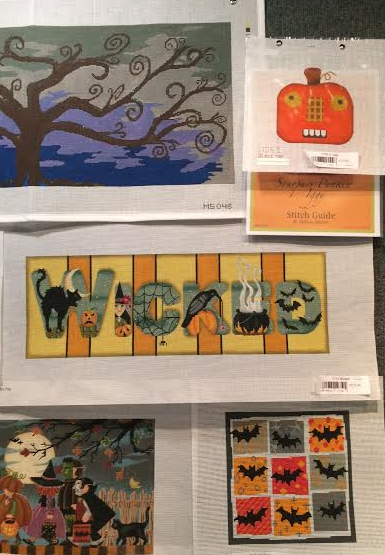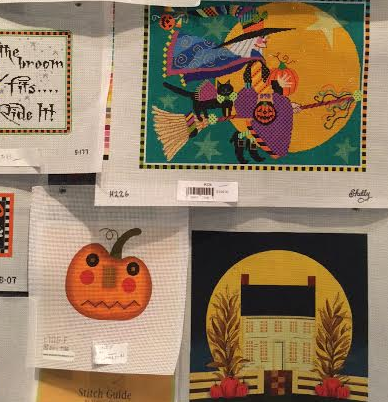 Harvest Moon – stitch guide by Suzie Vallerie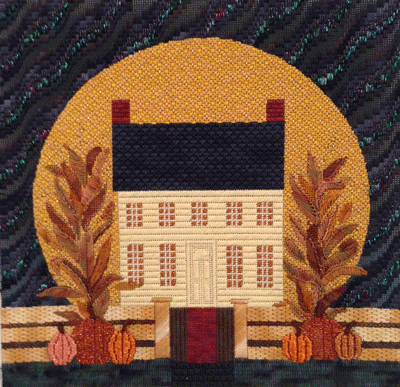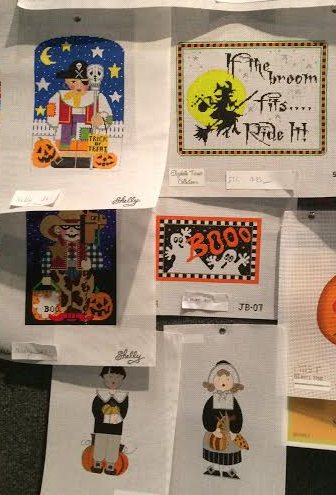 Pirate & Cowboy – stitch guides by Nancy Taylor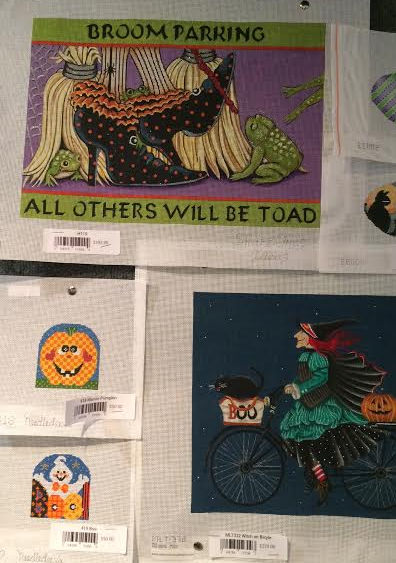 Broom Parking – stitch guide by Carolyn Baird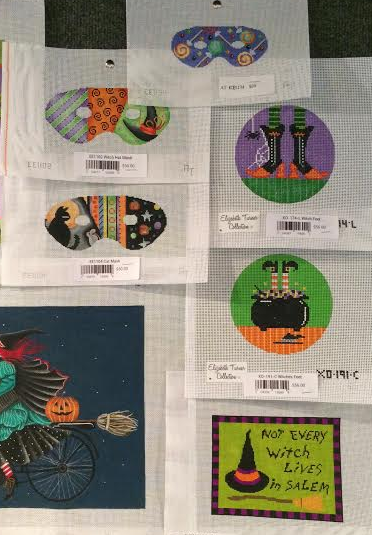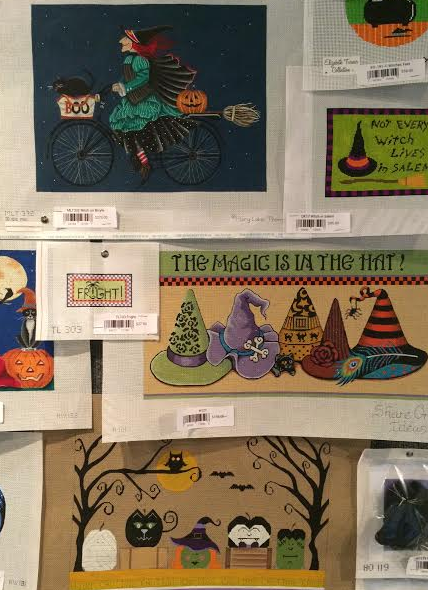 Halloween Characters (bottom pic): stitch guide by Sew Much Fun (included with canvas)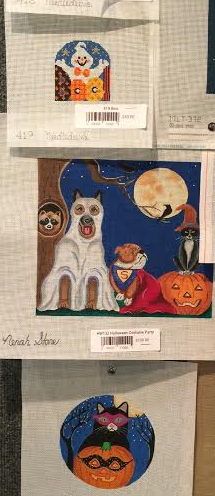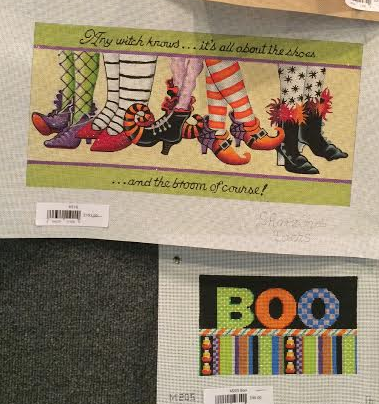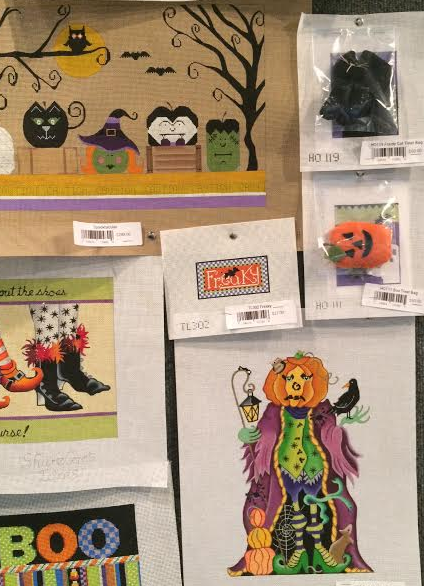 Boo – stitch guide by Carol Gantz (on AT website)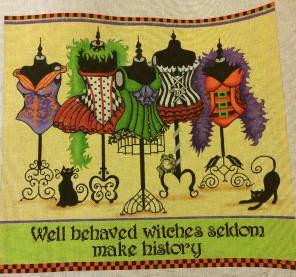 Happy Haunting!