I've been a busy little beaver lately.  I have to admit, I haven't been stitching much lately.  But, I've finished two pieces this week!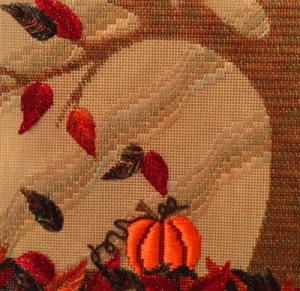 This was my least favorite canvas of the series.  But, I had a vision.  If you know me at all, you know I LOVE Bargello.
And Painter's Thread Ribbon Floss.  The most glorious thread!  It does all of the work for you.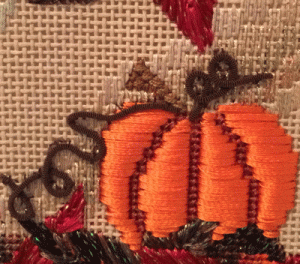 I've been dying to try my hand at Silk Wrapped Pearl Purl.  It's SO much easier to use than Memory Thread.  And does SO much more.
Kits will be shipping out soon.  I'm just waiting for a few threads to come in and we'll get them out as soon as we can.  Off to the framer I go!