Whew!  That was a close one!  I just finished up Winter Farm Fun, our exclusive piece for our 2014 Retreat this coming weekend.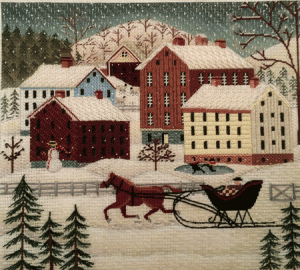 What a quaint New England winter scene.
I used some new fibers on this piece.  The reigns are made of leather.  How cool?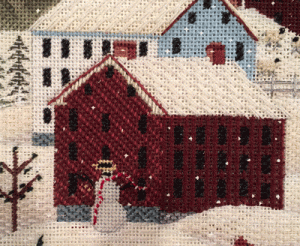 This piece is so delicate, that I didn't use more than 2 ply of thread anywhere on the canvas.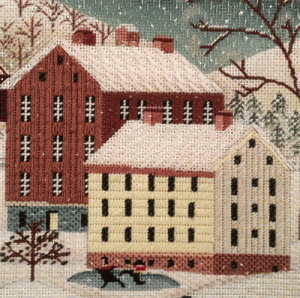 Now off to finish up the stitch guide.  We have more canvases ordered.  Kits will ship out next week.  Let us know if we can send one your way!