Check her out!  I wish I were as stylin' as this sassy lady.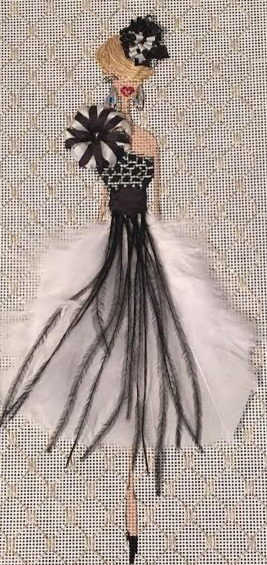 Yup . . .that's real feathers you see for her skirt.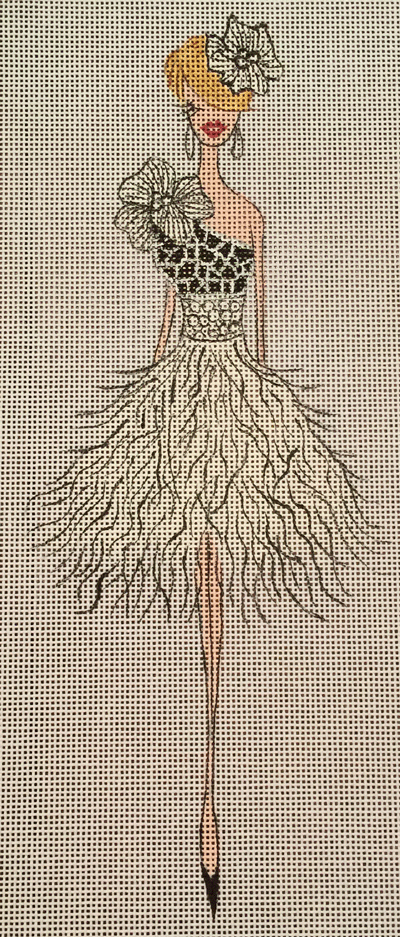 This is what she was originally wearing.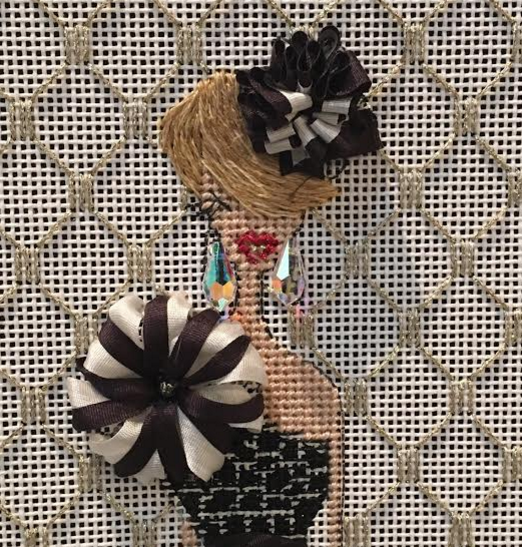 She's blinged out with earrings from The Collection and has the most fabulous ribbon accessories.
We'll be shipping this installment of the club as soon as I get the ribbons in.  We've got one more canvas in the club to go, the Holiday Girl that Julia Snyder stitched.
Here's the exciting news.  We'll be offering a class on June 25th 10-3 with all of the Sassy Ladies.  Pick one (or more if you want) and we'll spend the day learning all the techniques.  Kit prices will vary.  So call the shop for more information or to sign up.  Let us know which lady you'd like to work on.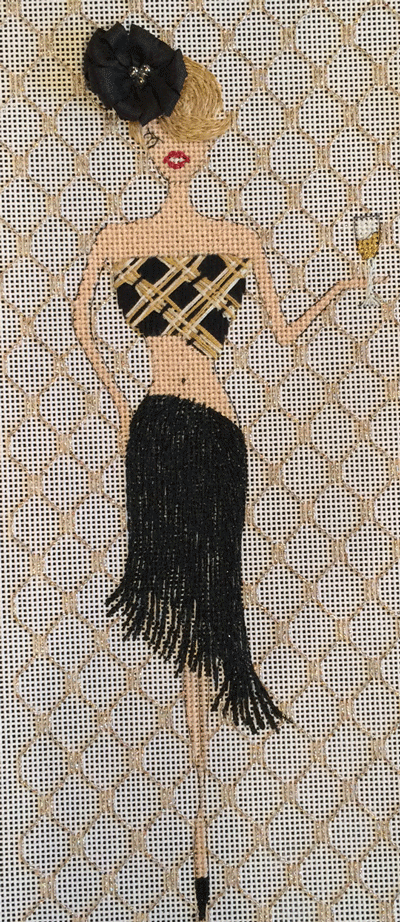 Wine Girl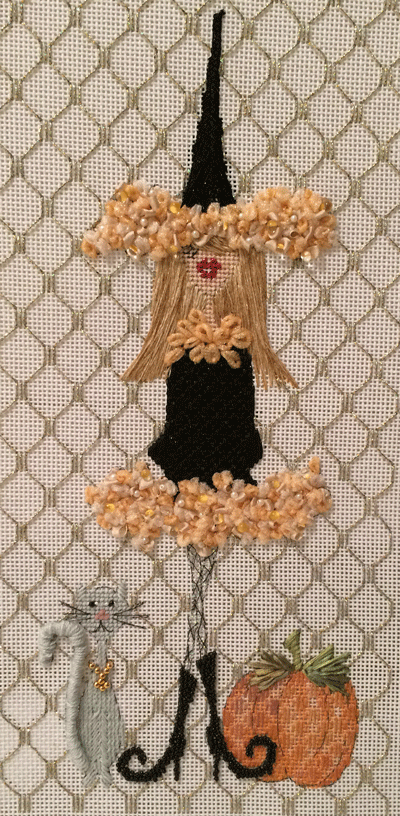 The Witch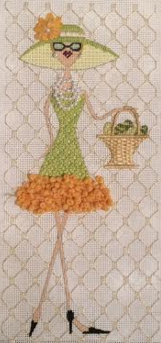 Easter Lady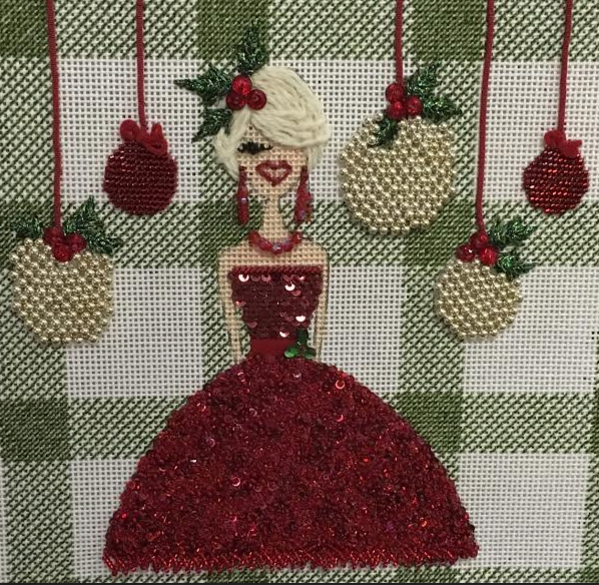 Holiday Girl