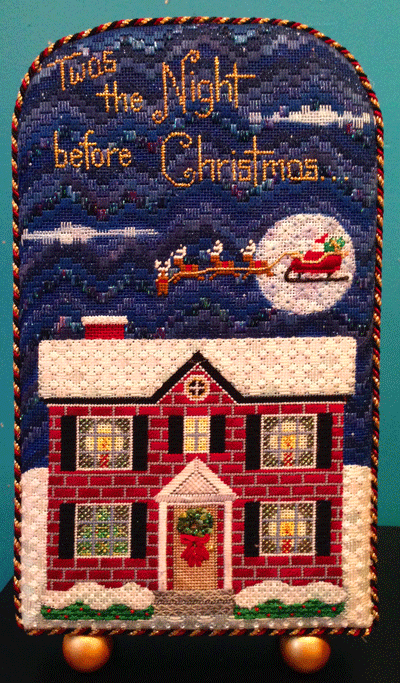 Mary Susan created this precious family heirloom and had it finished as a music box  It plays "Santa Claus is Coming to Town."  All she did was order music box movements online and the finisher inserts it into the back.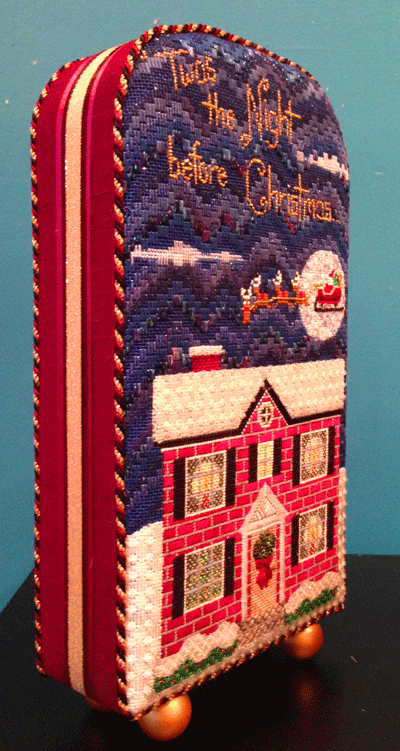 We do have a stitch guide for this piece, in case anyone is wondering.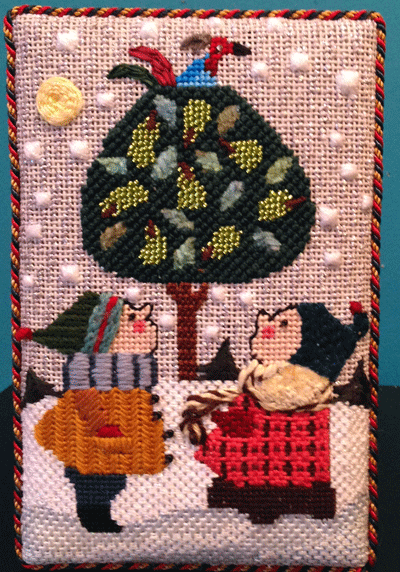 I stitched this cute Maggie piece. Guess what song my music box plays?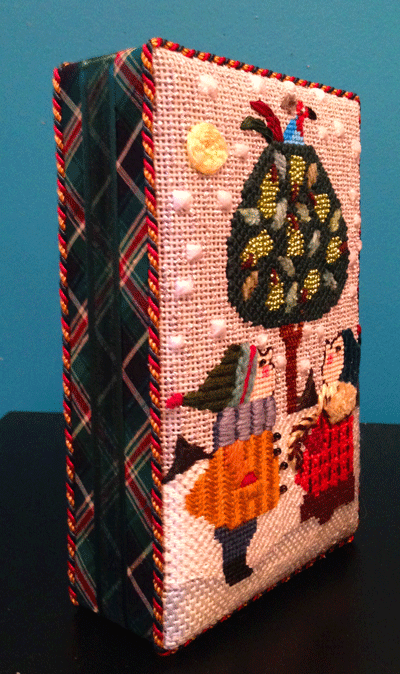 We've got a stitch guide for this canvas, as well.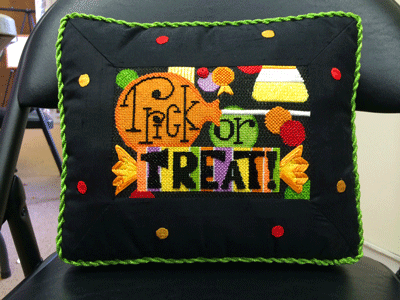 Debbie finished her Raymond Crawford canvas that Vicki De Angelis taught when she came to the shop last summer.  Vicki did the guide for this.  Maybe I'll finish mine one day.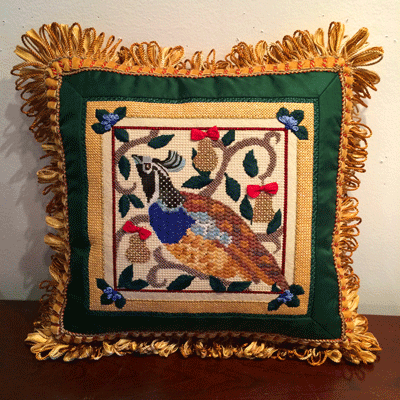 This beauty just came back and I had to squeeze it into this blog.  Mary Susan has been a busy little stitching beaver while she is laid up after ankle surgery.  She stitched this piece with suggestions from Julia Snyder during an embellishment class.  Look what comes from these fabulous classes.  I can't wait for Julia to come back in September.  If you've never taken a class with Julia, you definitely should.  More on that later.