Join us on Saturday mornings 




10-12 for 




FREE canvas embellishment classes!!!
Classes begin Memorial Day Weekend
Class size limited to 8 students.
Registration opens at 10 am on Tuesday each week. Call or email to sign up.
One of our teachers will work with the group selecting stitches and threads to enhance your canvas.
Canvas must be purchased from the shop and be unstitched.
 A lot of people think that canvas embellishment means putting a lot of stuff all over your canvas.  What it actually means is using different stitches and threads on the canvas, as opposed to a straight basketweave piece (not that there's anything wrong with that).  This is what makes a canvas come alive and stitching more fun.
Here's an original canvas.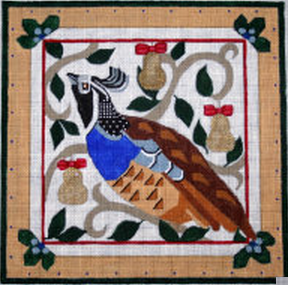 Look at what Mary Susan did with Julia Snyder in an embellishment class.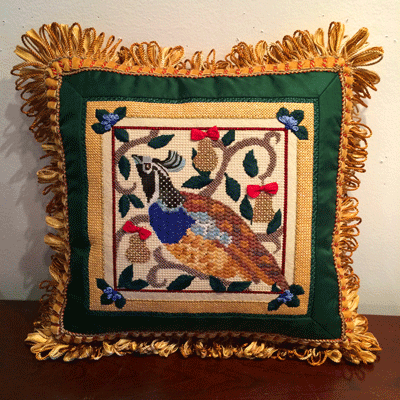 So, if you want to learn something new and make your canvas a work of art, sign up!