There is nothing better than getting finishing back.  Opening a box of finishing is one of my favorite things about owning the store.  That and boxes full of canvases.
I'll admit, I was in a stitching slump last fall.  Nothing was inspiring me.  Too tired to stitch.  And too many stitching commitments. But, I got my groove back and here are the rewards.  All of these canvases have stitch guides.  Just give me a call or shoot me an email if you're interested in something.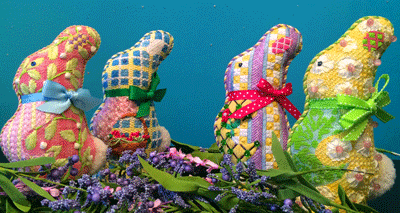 The original bunny club is reunited.  All the bunnies are available as kits individually.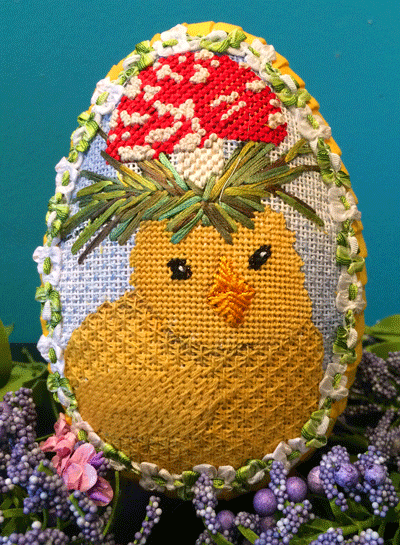 The first chick in our upcoming club showed up in that wonderful package, as well.  It's not too late to sign up.  Not sure if I can get you into the first shipment.  But I've got more canvases on the way.
Call the shop or sign up online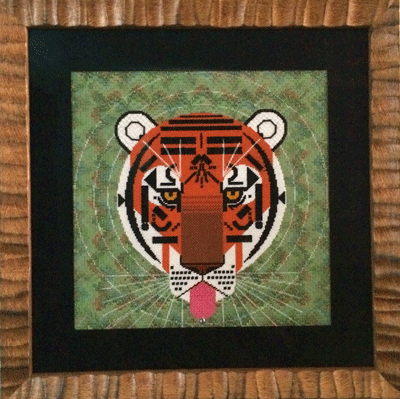 This picture doesn't do this piece justice.  I've had a place for it in my family room since I started it.  Every time I catch it out of the corner of my eye, I will confess. . .I'm impressed with myself.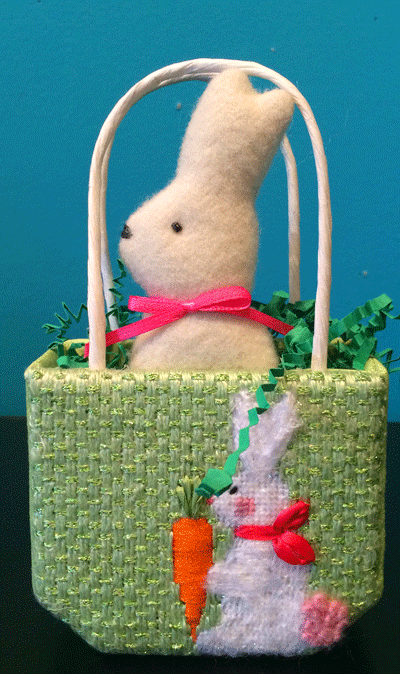 I started this adorable little Kathy Schenkel piece last year.  I forced myself to finish it up over myFebruary vacation.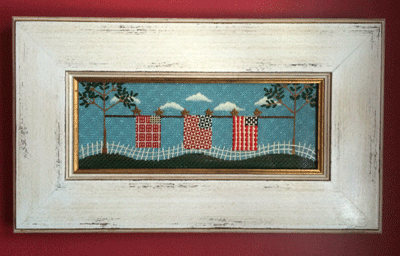 Flags on a Clothesline is part of our Americana series.  I had intended on making this a key holder.  But I never got around to finding cute drawer pulls to attach.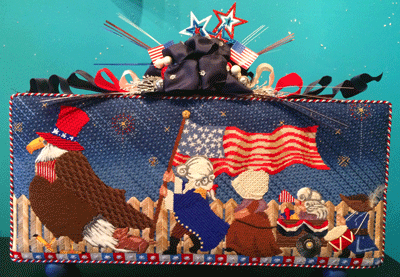 The Fourth of July Parade was the first class I ever taught at The Enriched Stitch.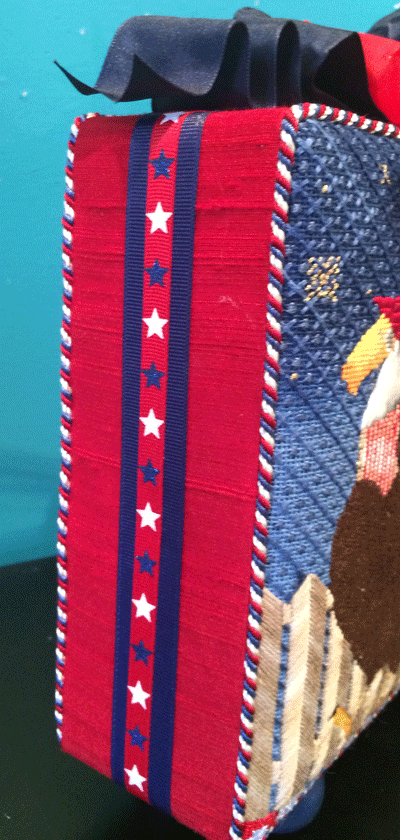 I love the ribbon!  Can't wait to put bring this home this summer.  It's just about the right time to start stitching your Fourth of July canvases in order to get them back in time.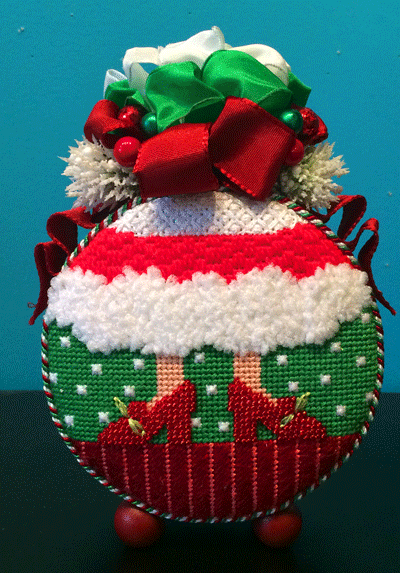 This canvas cracks me up.  I have two more sets of feet on order.  Obviously Mrs. Claus needs company.
I've got a few more pieces to bring to the framer.  My other favorite store to play in.  Thanks to Pat at River Road Gallery in Wilton!  You are a genius!