You're probably a little stumped by the title of this blog.  This is what Amanda Lawford will be bringing with her on Monday, March 23rd.
Amanda has been on a little road trip, visiting friends in the area and is going to stop by the shop on Monday.  She will be bringing her "magic suitcases" with her.  Suitcases full of canvases.  . . does it get any better than that?
All of her canvases will be 20% off the one day only.  We will be open from 11-3 just for her visit.
The first time I met Amanda, she was still living in New York City and she met me at the store before I opened to place an order.  Little did I know that she would be bringing her magic suitcases.  I was so overwhelmed with her vast line of canvases that I could just take right then and there.  I had a HUGE pile of canvases and just took half of it, not even looking what was in it the pile, and said "Just take those away."  I spent a bloody fortune!
So, be sure to stop by the shop on Monday to meet Amanda and check out her full line of canvases.
These are a few of my favorite canvases of hers.  And yes . . .I have all of these in my own stash.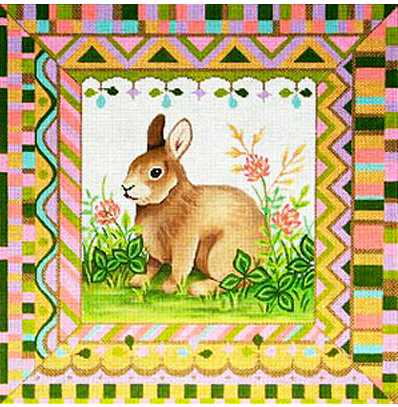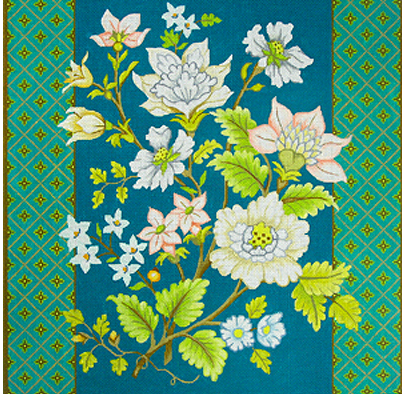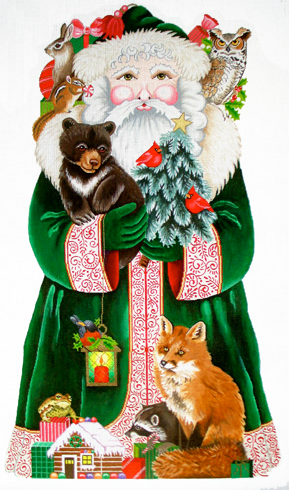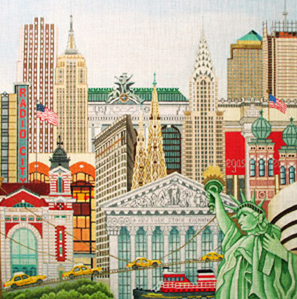 I can't wait to talk with her about this piece.  Patti and I are gearing up to work on this piece together.  We have a few questions for her about the design.  Our plan is to work on one building at a time.  The other person can't go on in the piece until both of us have completed that building.  Good plan, right?  Maybe we'll actually get it done one day.