I'm back.  I know I haven't blogged in about a month.  Oh dear!  I've been busy working on some new things for the shop that will roll out early next year.  And, I'll admit, enjoying a little down time with my son over summer vacation.
Many of you may have seen this piece on Facebook last week.  I stitched this beautiful piece by Melissa Prince and I just love how it turned out.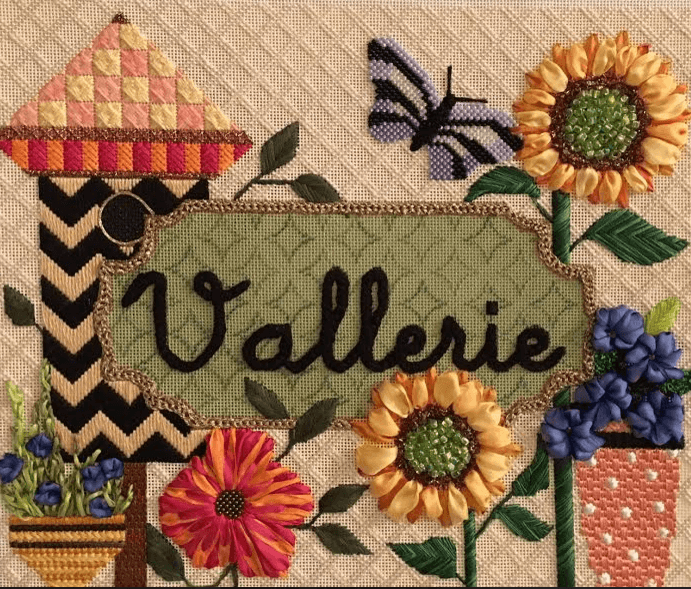 Melissa designed this to be a piece in a girl's room.  But I just loved it so much and wanted to do it.  So  . . . I thought why couldn't this be like a welcome sign in my house?  The green placquard comes blank and Melissa will paint any name on it for you.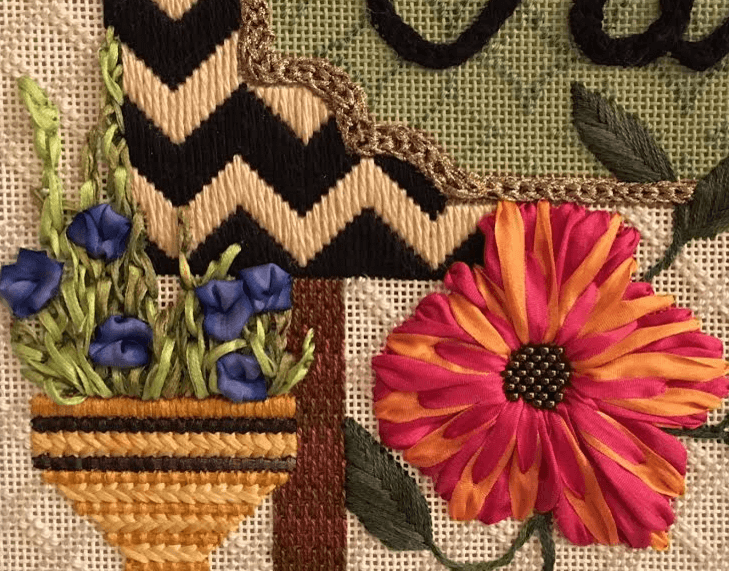 I think the little blue flowers are my favorite flowers on the entire piece.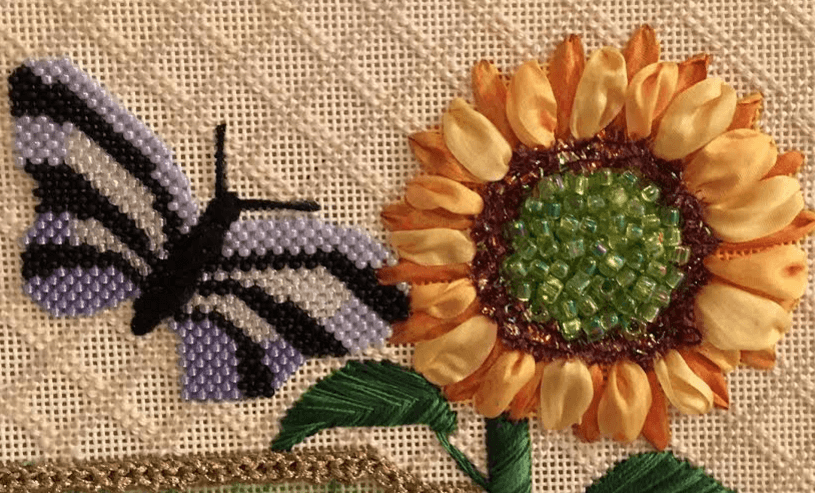 You know how I love Brick Stitch beading!  And we have a new bead vendor who has some crazy beads.  These were just perfect to fill the inside of the sunflower with.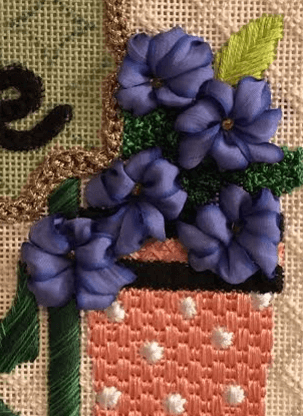 A lot of people asked if I applied a trim of some sort for the gold braid and the name.  Nope!  It's called Hungarian Double Braided chain.  I picked up that little gem from Tony Minieri the last time I saw him.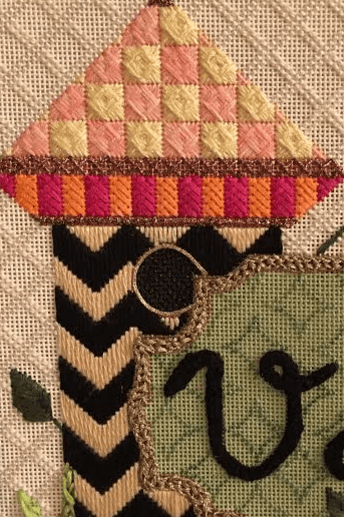 I'll write up the stitch guide soon for this piece.  But . . .I was also thinking this would be an excellent class piece.  Let me know if you're interested and I'll work it into our crazy schedule.