I just about flipped when I saw these new designs from Colonial Needle. They are really contemporary and fresh designs that come in various sizes for all of the self finishing products that they carry.
I was hoping someone would come out with new designs for the little 3 inch round jewelry boxes that we all love and adore and stitch up quickly as last minute gifts.
They come as shown below.  However, I will personalize a letter on the three inch round designs for you at no extra charge.  I working on this one for myself.  A rare treat to stitch something for myself. LOL!  So Tory Burch!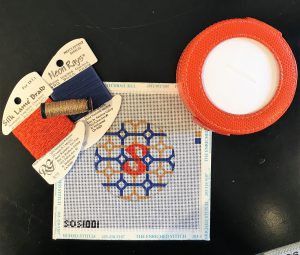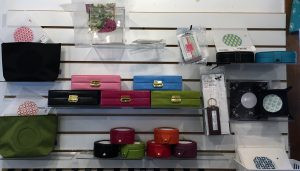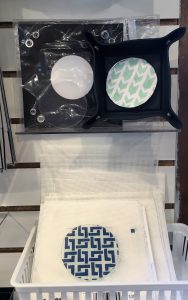 Snap trays make a great gift . . .especially for guys.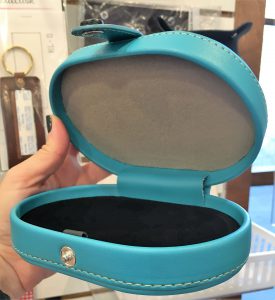 I love the turquoise box they call a sewing tool box.  I think it makes a lovely jewelry box, as well.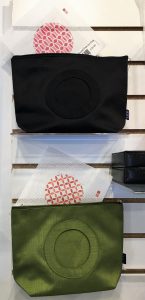 And these little bags are just too cute!
These designs are the creation of Tom, who's father owns Colonial Needle.  Here's all the designs from SOS Designs . . .also known as "Son of a Stitch."  Get it?
As I said earlier, the designs come in seven different shapes and sizes.
Hopefully I will finish mine today or tomorrow.  I'll be sure to post it when I'm done.  Maybe I'll even make a video showing you just how easy it is to insert the canvas into the box.