I'm a little delayed in getting to post about Julia Snyder's visit.  It has been a crazy couple of weeks.  I've had two days off in the last 20 days.  I'm pooped!  But I spent all day this past Sunday power stitching.  Probably for about 10 hours.  My favorite kinda day!
We had two days of canvas enhancement classes, with a Garden Party wedged in between.  So much fun!
Here's a few of the canvases that people worked on.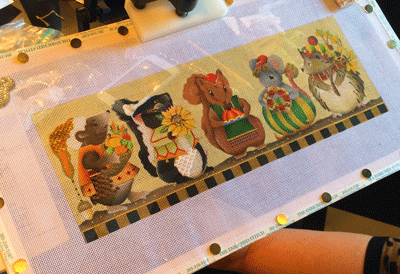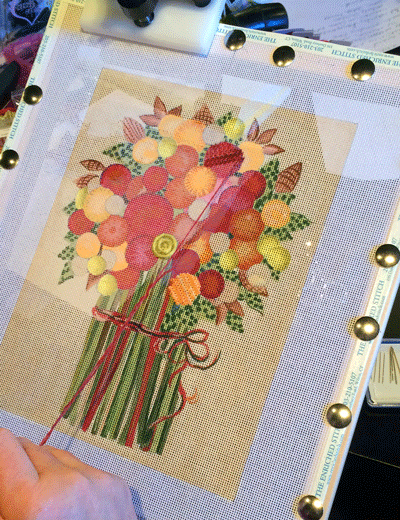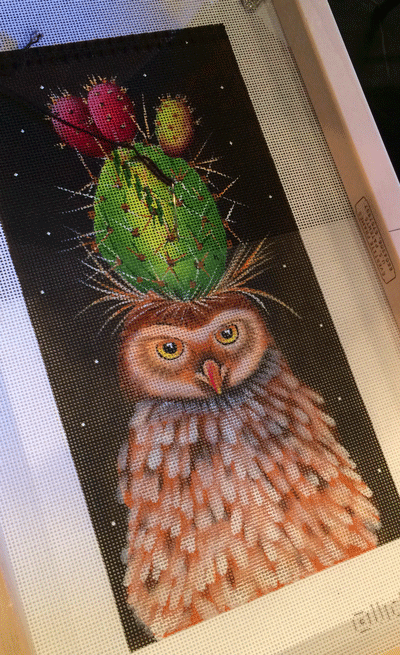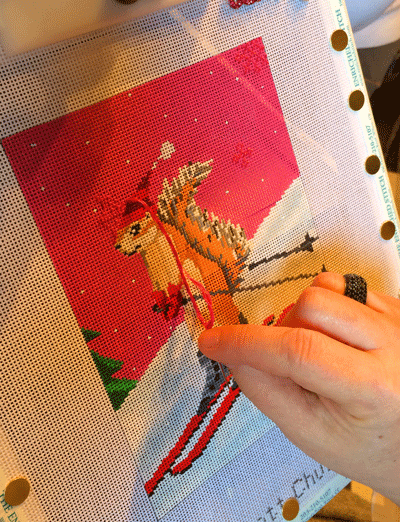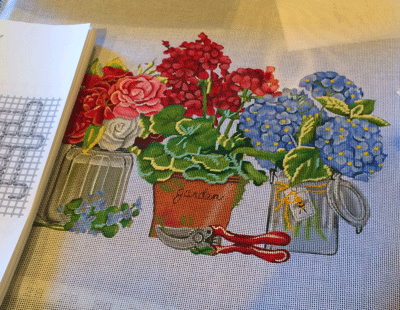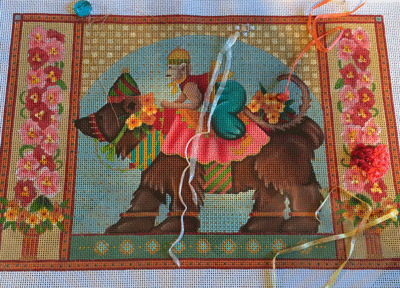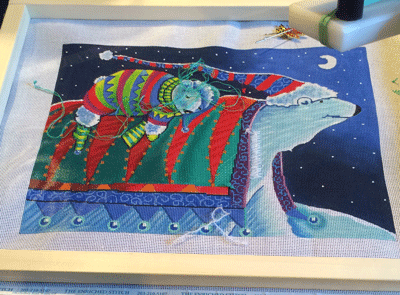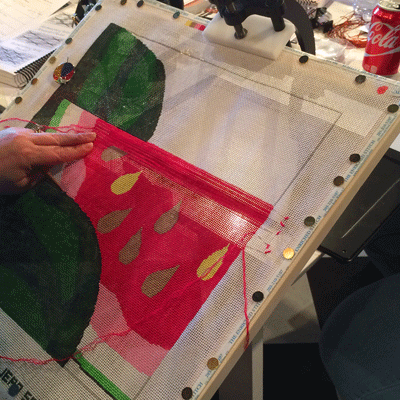 Aggie snuck out of work early to pop in for the class.  This is quite a large piece for her.  Aggie usually sticks to smaller canvases.
And we managed to squeeze the Garden Party in between.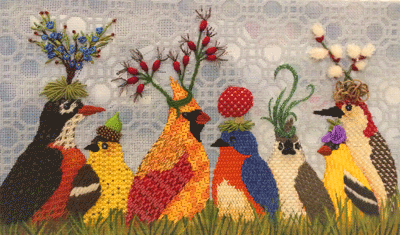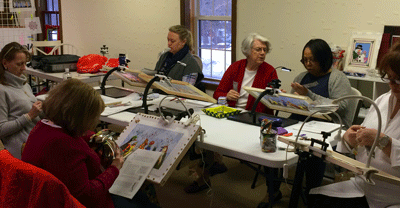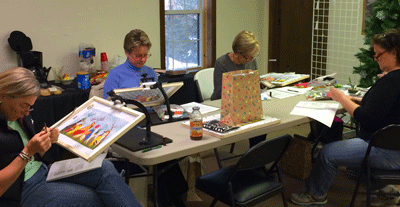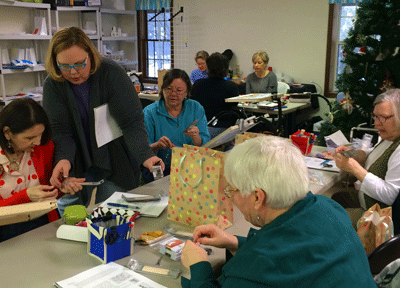 We still have a few extra kits if you are interested.  This piece is SO much fun!  Just wish I had time to stitch it!