We always have the most amazing time whenever Julia Snyder comes to visit.
Women came from as far away as Massachusetts and North Carolina!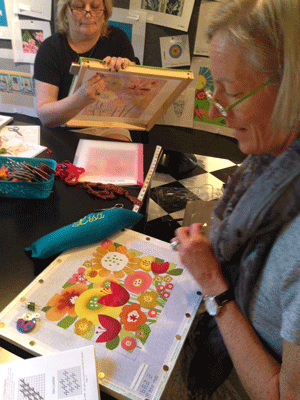 Lisa had to have this Melissa Shirley canvas.  Can't wait to see the flowers come to life.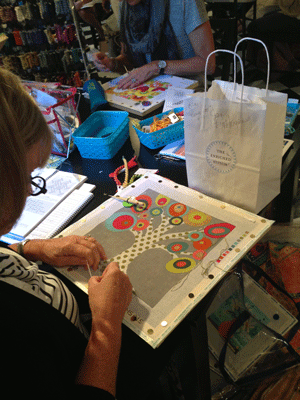 Jan fell in love with this tree by Machelle Sommerville.  How much fun?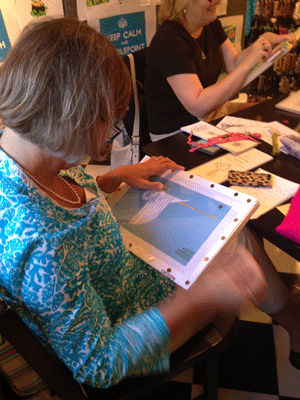 Page worked on a Charlie Harper. Love those big open backgrounds.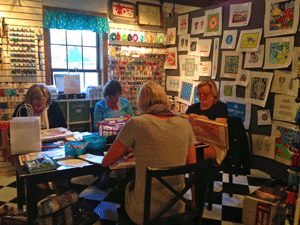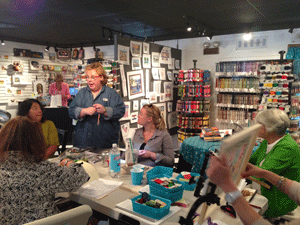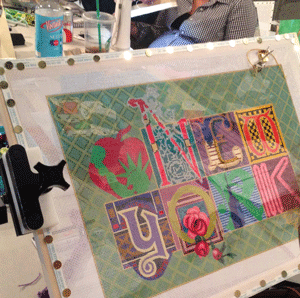 Ann picked this up a while back at the shop.  I'm not sure I could wait 4 months to start a new piece.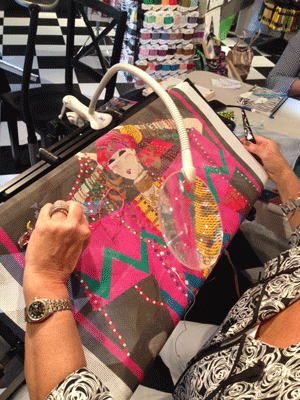 Caryl teaches needlepoint in Rhode Island.  Her students will be amazed by this piece.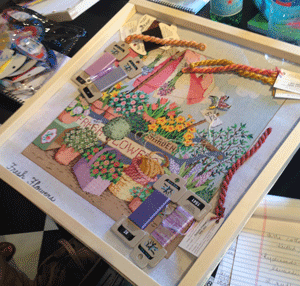 Debbie picked up this beautiful Sandra Gilmore canvas during the trunk show.  This piece will be a sampler in silk ribbons.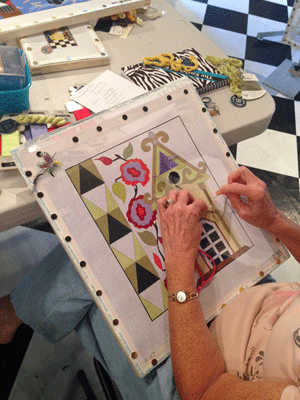 I'll stitch this vicariously through Linda.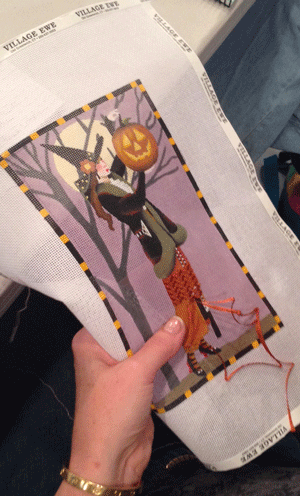 Janine was creating a beautiful skirt for this very classy witch.  Wonder if this witch knows Becki's coven of witches.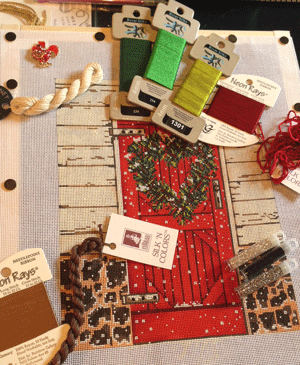 Patti, the newest member of the ES team, worked on this Cooper Oaks piece.  Why do we love doors so much? I know I do.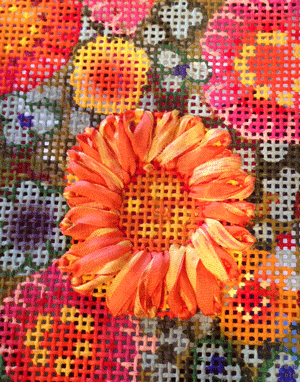 Aggie is at it again making beautiful flowers.  Twisted lazy daisies with two different colors of RiverSilks. . . oh my!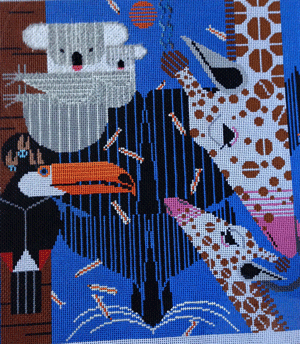 I even got to be part of the class on Sunday.  (A girl does need her day off . . .sort of) I love this piece, "Zoo Babies" by Charlie Harper.  Totally out of my comfort zone.  So, Julia jump started me.  How nice it is to see a canvas through a different lens.
I will admit, I have been in a stitching rut over the last few months.  Taking this class inspired me again.  So, I'll hit publish on the blog and I'm going off to stitch the night away.  It is my birthday tomorrow.  I'll start celebrating early.
Can't wait to spend the day with Amanda Lawford at the shop tomorrow. She'll be bringing TONS of canvases.  Shoot me an email if you're looking for one of her designs.  I hope she brings what I have a bee in my bonnet for.
amandalawford.com