The fourth birdhouse in our Melissa Prince birdhouse club is done and shipping out.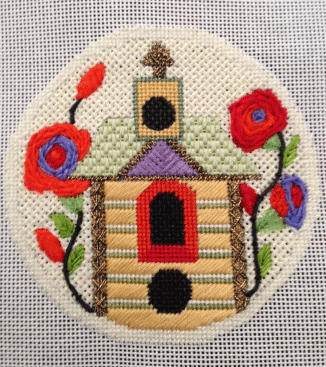 I tried something new with this one.  Instead of basic stem stitch on the flower petals, I twisted the Flair and held it taught as I plunged the needle back into the canvas.  I think it created a totally different look than if I hadn't twisted it.
Remember, let the threads do the work for you.  There are so many fantastic threads available.
Every time I order a new thread line, I think to myself, that should be enough threads.  What am I talking about?  There's never enough thread options!