My second stitch along is Christmas Pageant by Annie Lane.  I just love her artwork.  Each one is cuter and funnier than the next.  When the trunk show was at the shop, all we could do was giggle about the canvases.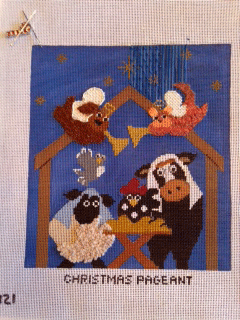 This just cracks me up.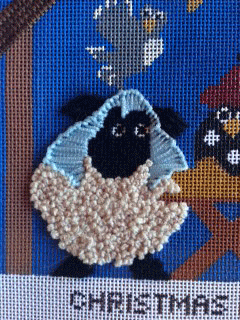 I told you Colonial Knots are my new favorite.  Two ply of Gumnut Daisies did the trick.  Isn't her veil pretty?  Mary should always have an elegant veil, even if she is portrayed by a sheep.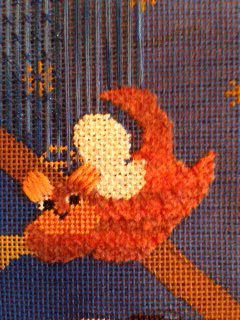 For a person who doesn't like cats (don't kill me!) I think he came out pretty cute.  I don't know much about cats, but I do my research and I wanted to make this little guy look like a Tabby Cat.  How'd I do?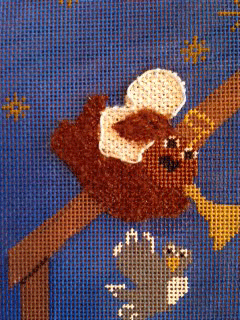 Now to give everyone a halo.  Should I bead the halos or use Hot Wire?
If you want to stitch along with me, let me know.  I am waiting for canvases to arrive and as soon as they do I'll send one your way.  I'll send you the stitch guide and threads in installments, depending on how much progress I have made and how large the piece is.  Call or email me with any questions.