Last week was a CRAZY week!  My family took a lovely vacation to St. Thomas the week before Easter.  It was so wonderful and relaxing.
Cocktails at noon. . .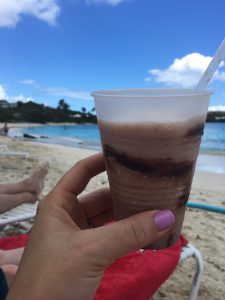 fabulous restaurants . . .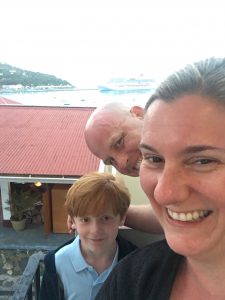 beautiful weather . . . and that gorgeous Caribbean water . . .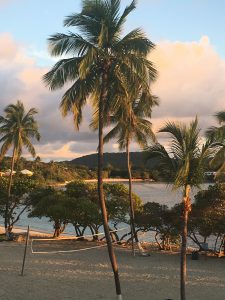 who could ask for more?
But all good things come to an end.  So it was back to reality.  And my how the work had piled up while I was gone!
Surprisingly I didn't stitch that much on vacation.  But I did read 5 books.  LOL!  I did manage to stitch up this little Kathy Schenkel mini stocking for my budding marine biologist for his Christmas ornament.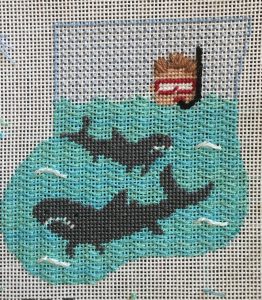 It feels so good to be ahead of the game for a change!