If you're looking for a quick gift to stitch up for someone, perhaps those graduates in your life, I have the answer for you!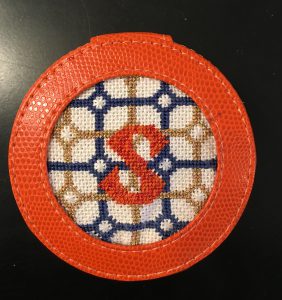 This three inch round stitches up in no time!  The canvases don't come with an initial on it.  But, we can certainly do that for you for no extra charge when you purchase one of the canvases from S.O.S Designs.
There's also little bags the canvases slip into.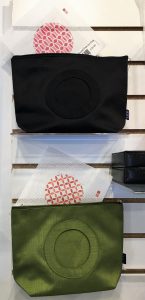 Or snap trays.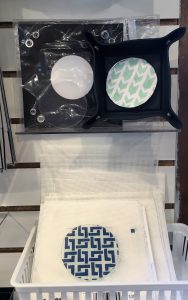 The boxes come in a variety of colors.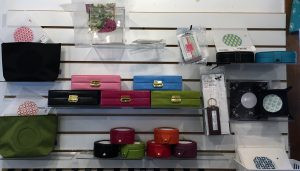 And this is what I started with.  I never stitch anything for myself.  This was one of those rare occasions.  Hence, the "S" for Suzie.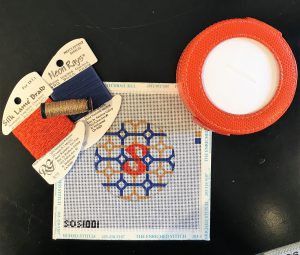 Hopefully this will make it to my house one day.  But my guess is that it will live in my second home, The Enriched Stitch. LOL!