Becki has worked her magic on another witch by Melissa Shirley.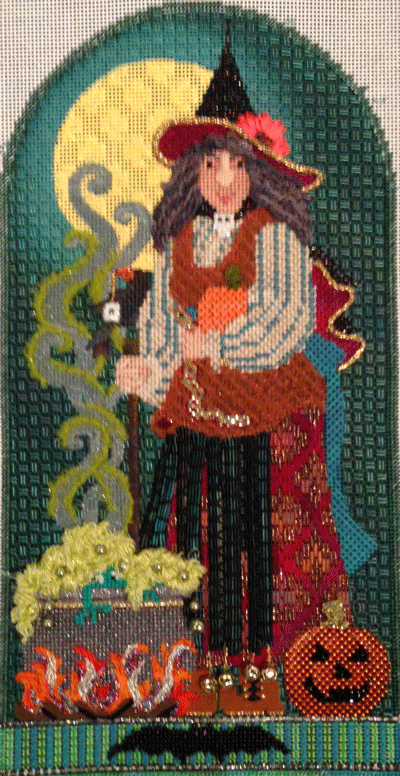 She will be teaching the class in September 28th and October 12th from 12:30-3.
You can sign up by calling the shop or online.
http://enrichedstitch.myshopify.com/products/gunilda-the-witch-class
It is available as a kit, as well, for those of you who can't attend.  You can always join us long distance on Skype.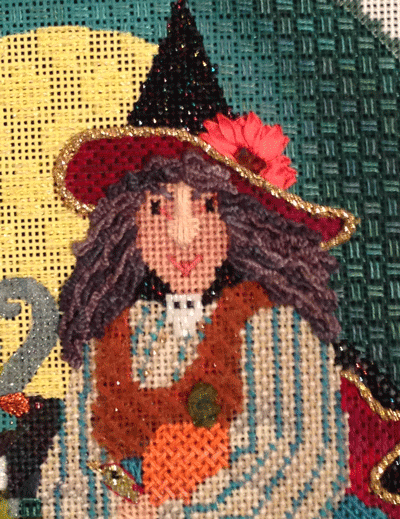 I'm not sure I would like her hairdo, but from a needlework standpoint, it's a beautifully styled work of art.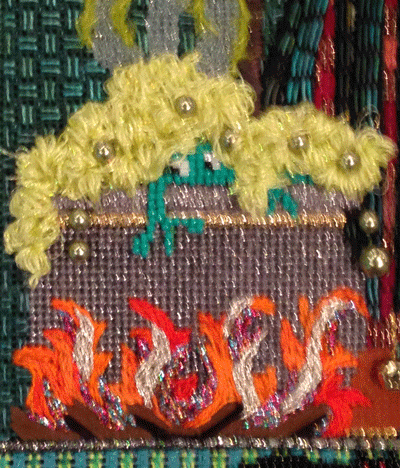 Look at the goo on the cauldron.  Sometimes I can even teach Becki a thing or two.  Usually it's the other way around.

Becki blew my mind when she taught me the stretchy flair technique.  The last witch class she taught called it "ensnared flair." I love it!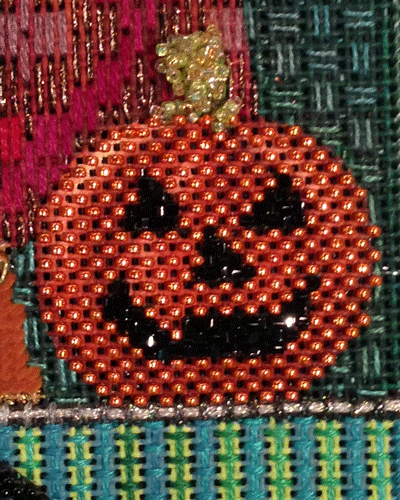 A pumpkin beaded to perfection!  But that's Becki's style.  A stickler for technique and is happy to tell you how to do it.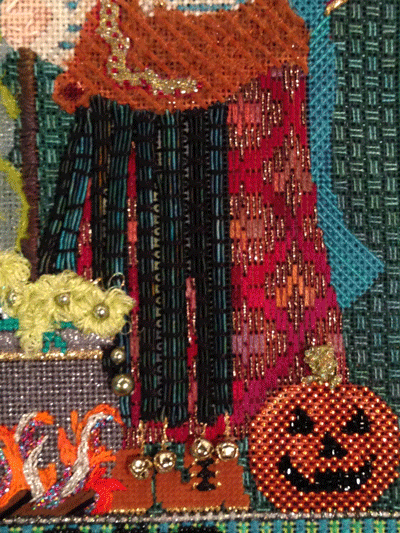 Ever played with Gimp by Threadnuts?  She tacked it down with an overlaying pattern.  Quite a fancy dress for a witch.
Becki is an inspiration at the shop, feeding the fire of creativity every time she walks in the door.
Canvas: $130
Thread Kit: $186
Stitch Guide: $75
Class Fee: $40/class