The second design in the series just came back from the finisher and it's just as cute as the others.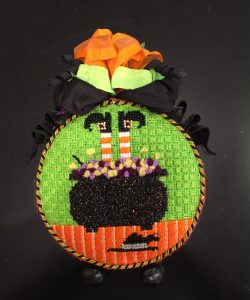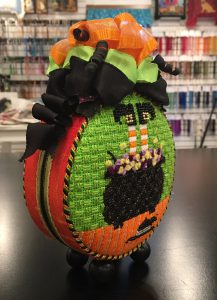 If you like Halloween and are looking for a few little quick stitches, then this is the club for you.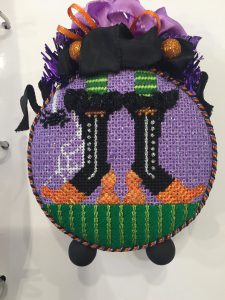 The third design is still out at the finisher.  But I think you get the idea.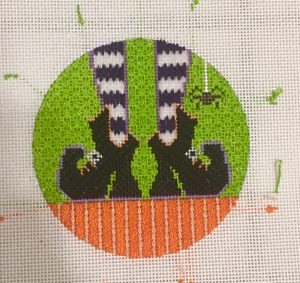 These would also make darling little pillows on black ruched fabric with some wild trim.  Hmmmm…I may have to stitch some more.
Click here to sign up online or you can give the shop a call. 203-210-5107