People always say "needlepoint is an expensive hobby."  I beg to differ.  A wonderful customer of ours, Tony, just finished this magnificent pillow.  It's big . . .like 26 x 18 big.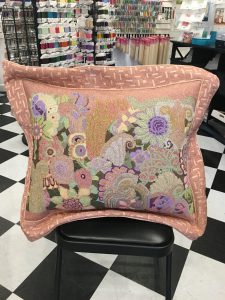 Most of is don't want to know what our delightful hobby actually costs.  But, he kept track of the expenses for him to make this pillow.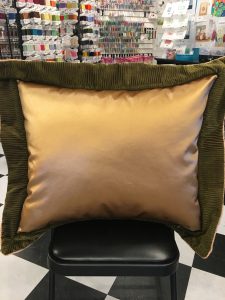 475 hours
280 cards of Rainbow Gallery thread
$2328 all together with the finishing.
When you do the math, it comes down to $4.90 per hour.  Tell me dear readers . . .what can you do that brings you so much satisfaction for less than $5/hour?
Let's face it.  All hobbies are expensive.  My family is in the business of boating.  We literally throw money into the ocean.  Or what about golfing? Tennis? Skiing (we do that too)?  Hobbies are meant to be wonderful things that make us happy in life. . .something we choose to do . . .not have to do.