Big news!  Carolyn Hedge Baird is coming to The Enriched Stitch!  We're so excited!
Join her for one, two or three days of canvas embellishment classes on September 17, 18 or 19th.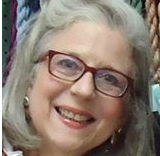 Carolyn is the author of "Needlepointing in Your Nest," "Merry Needlepoint," "Merry Easter Eggs," countless stitch guides and her newest book "Teeny Tiny Needlepoint Stitches."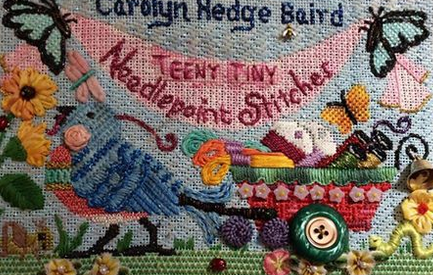 Carolyn is not only extremely creative but quite a character, as well.  She's as sweet as could be.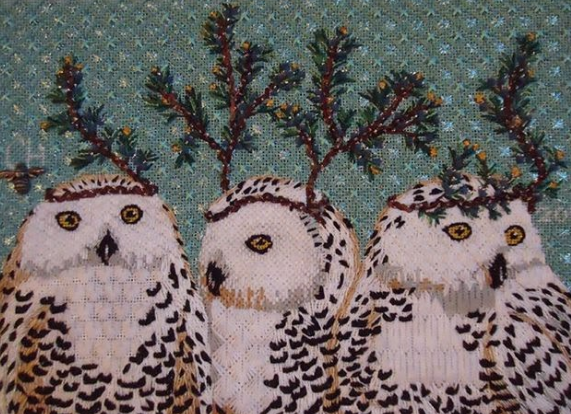 This is one of the many Vicky Sawyer pieces that she has stitched.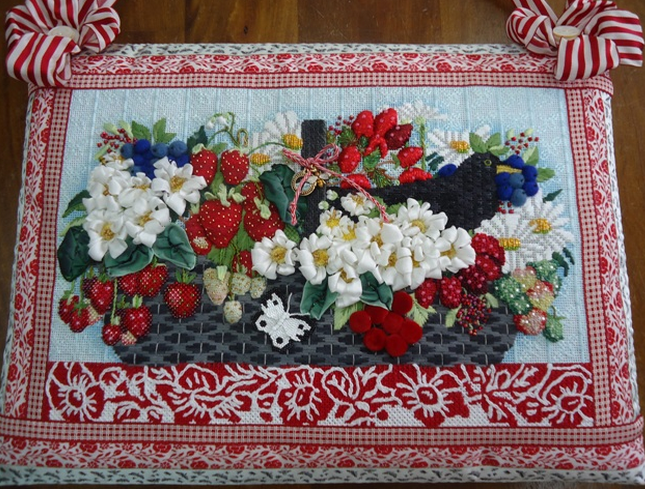 Carolyn is well know for her ribbons and finishing touches.
I hope you can join us.  Space is limited to 8 students per day.  Class is $225/day.  Don't hesitate . . .class is filling up.
Call the shop to sign up.  203-210-5107