I just realized I forgot to post this little cutie pie.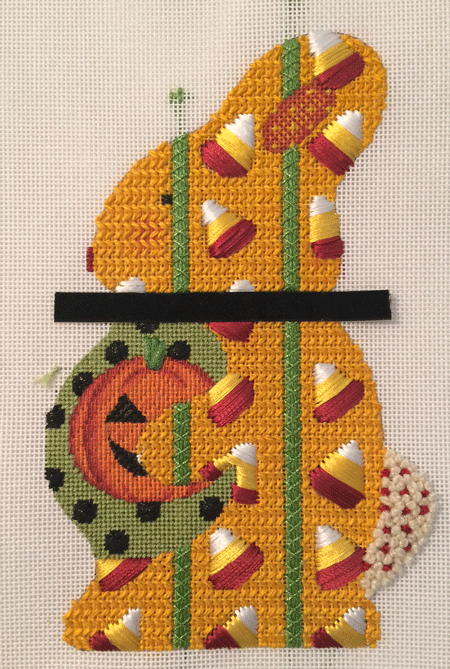 I finished him up a while back.  Nothing like stitching Halloween around Easter lol!
The second installment of the bunny club should be shipping out in a few weeks.  Just as soon as I get those canvases in my hot little hands.
It's not too late to sign up.  Call the shop or sign up online.