Look who's back from the finisher!  Kip the Bun!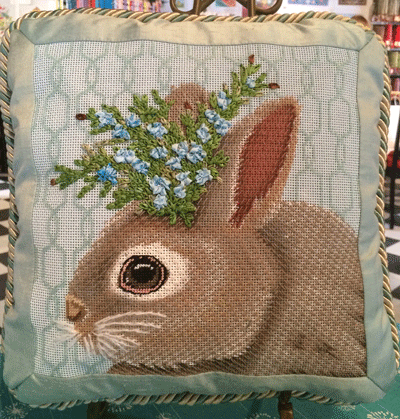 Another pillow finished by our extraordinary pillow finisher.  Mary Susan and I designed the pillow together.  We had never had a pillow finished with Turkish corners, so we thought we'd try it.  Of course I'm always the guinea pig.
Turkish corners give the pillow a very soft and delicate feel, unlike a boxed or knife edge pillow.  Just perfect for this little cutie.
And guess what else?  Melissa Shirley will be distributing the stitch guide, as well.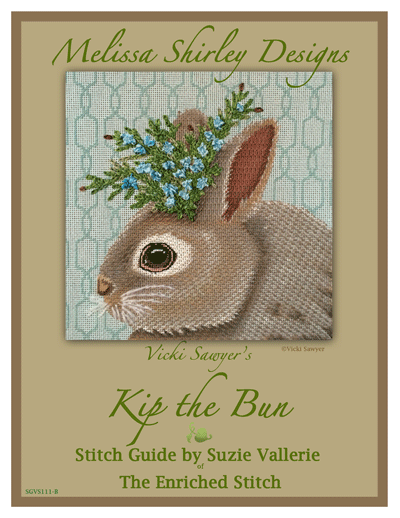 We have canvases on order.  Hopefully they will arrive in a few weeks and we will ship the kits right out.
You can call the store to order the canvas, thread kit and stitch guide.  Each part is sold individually.