I think I need a twelve step program for my Easter and bunny canvas addiction.  Isn't admitting it the first step? LOL!
When I saw these new eggs by Kelly Clark at market I had to have them.  Apparently so did Becki and Mary Susan.  We stitched a few up nearly over night.  So, we decided to do a club.
The club will start in early April. I order the canvases as I receive the sign ups.  So don't wait to sign up up or you might not receive your first canvas in April.  We'll send all the threads with the first kit so there's no keeping track of threads that came in earlier kits.  A lot of people have requested this and I think it's a great idea.  I'd much rather have all my threads in one place.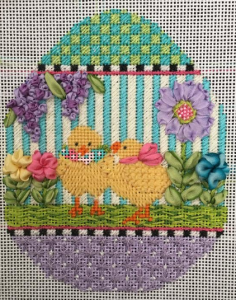 I'm just a few beads shy of finishing this one.  I was gonna pop over to the store today but apparently the parking lot there is a sheet of ice.  Should be cleared up by tomorrow since it's going to warm up.  But it's not like I don't have anything else to stitch. LOL!
Each canvas is $75 and includes the stitch guide.  We're still putting the final touches on two of them so the thread list isn't complete yet.  But, I can tell you that the three of us used many of the same threads throughout the series so there is plenty of repeat.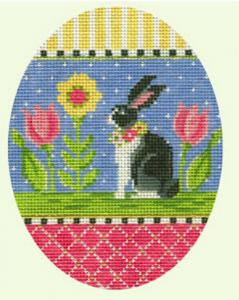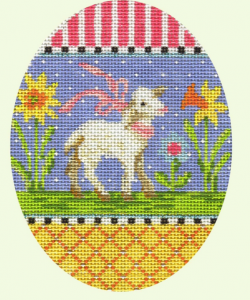 You can sign up by calling the shop or click here to sign up online.  There is a $150 deposit to sign up and we'll disperse the deposit over four of the canvases and the fifth one will be at no extra charge since you've already paid for it!
I'll be sure to post the other two canvases as soon as they are done!