I am SO ready for spring.  This last week has been a nightmare with the snow in Connecticut.  Don't get me wrong . . .I love winter.  I love staying at home . . .stitching. .  .cleaning out the house . . . making yummy food.  But the snow . . .that I could do without.   I can't even possibly think about stitching something winter or snow related.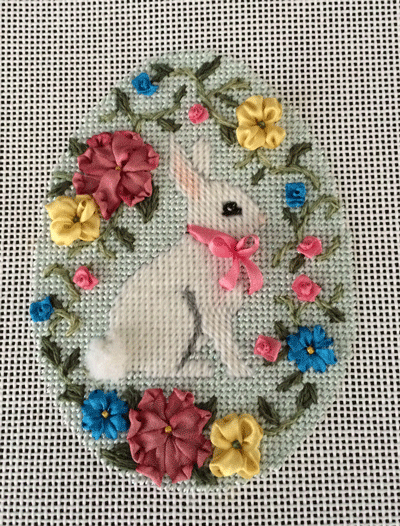 This adorable new design from Susan Roberts came in  last week and was calling my name.  Actually, I had ordered one for myself and one for the shop at market.  And no . . .I did NOT stitch another bunny lol!  It's an egg with a bunny and flowers.
Yup . . .that's how I justify stitching yet another bunny.