At long last my canvas for our retreat arrived today!  I've been dying for this piece to come in.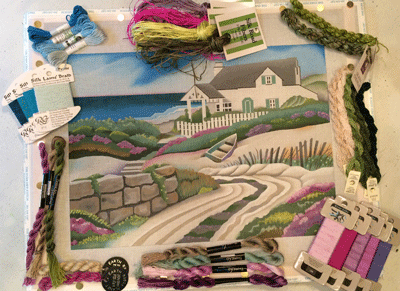 I will be teaching this design by Melissa Shirley at our retreat at The Water's Edge on October 23-25.  There is more information about our retreat on the website.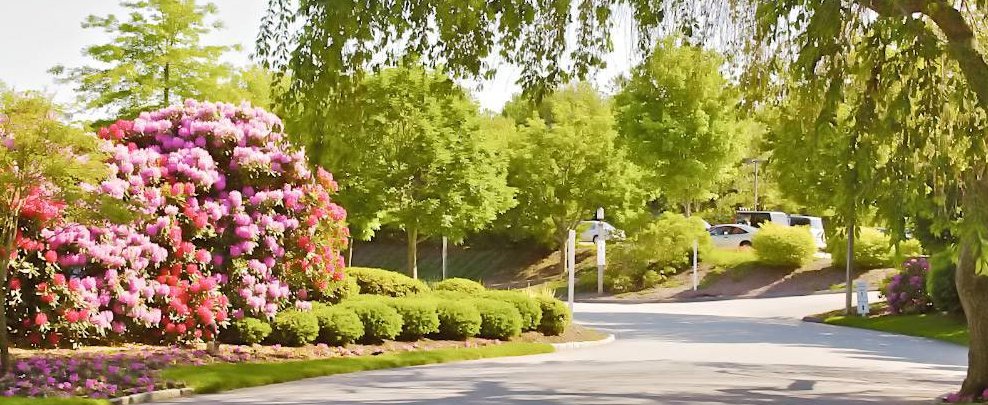 See why we keep going back to this resort year after year?  It is stunning!  And they have an incredible spa.  If you can't join us, kits will be available.  We are taking orders now.  You can call the store or order online.
This is a deposit of $100 ONLY!  Canvas $270.  Balance of $170 due at time of shipment.
Kits will ship after the retreat starting October 27th. You must order by August 1st to be included in the first shipment.
The stitch guide will be written by me, Suzie Vallerie.  I won't know the price of the guide or thread kit until I have finished stitching the piece.   Please add a note to your order if you would like to add the stitch guide and thread kit and we will contact you for the balance of the kit.
This is only about half of the threads that I pulled today.  When I start working on a piece, I pull just about everything in the store that I could use on the canvas.  Gotta have lots to play with!  The canvas is 16 x 11.5 on 18 mesh.
Give me a call at the shop or drop me an email with any questions regarding the retreat or the kit.