Christmas is just over a week away . . .but it's not too late to stitch up a last minute gift.
I just stitched up a monogram canvas for a friend  (she doesn't read the blog  . . .hopefully) to go in the new zip pouches from Colonial Needle.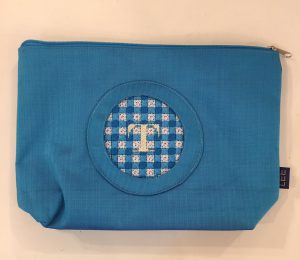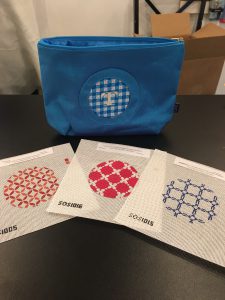 I can personalize any of these 3 inch rounds while you wait.  They stitch tup in a night or two.
They slip right inside the boxes.  Here's a hint .  .  .don't pull off the adhesive top of the box.  There's no need to.  If you don't get it on straight the first time it's not so easy to fix.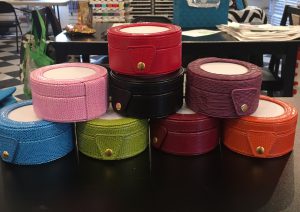 The same designs also come in a rectangular shape.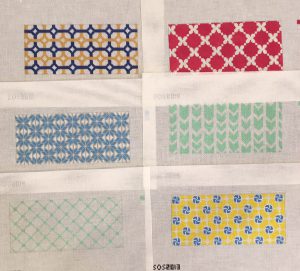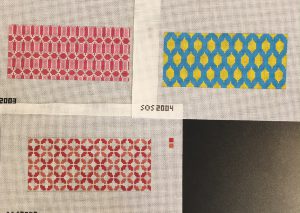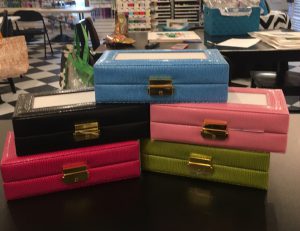 If you need help putting your canvas in the boxes or pouch, stop by the shop and we'll help you out.  The worst part is cutting the selvage off the canvas.  I know that's scary.  But honestly, unless you cut into your stitching there's nothing to worry about.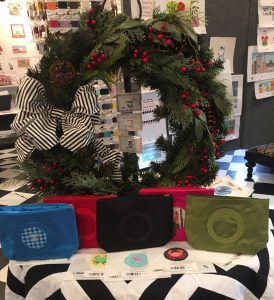 Stop by or give us a buzz and we can get it right out to you.