Kelly has been busy stitching away on the Winter Birdhouse canvas that she will be teaching this fall at the shop.
I love getting texts from Kelly as she's working on the piece to see what she's up to.  She amazes me!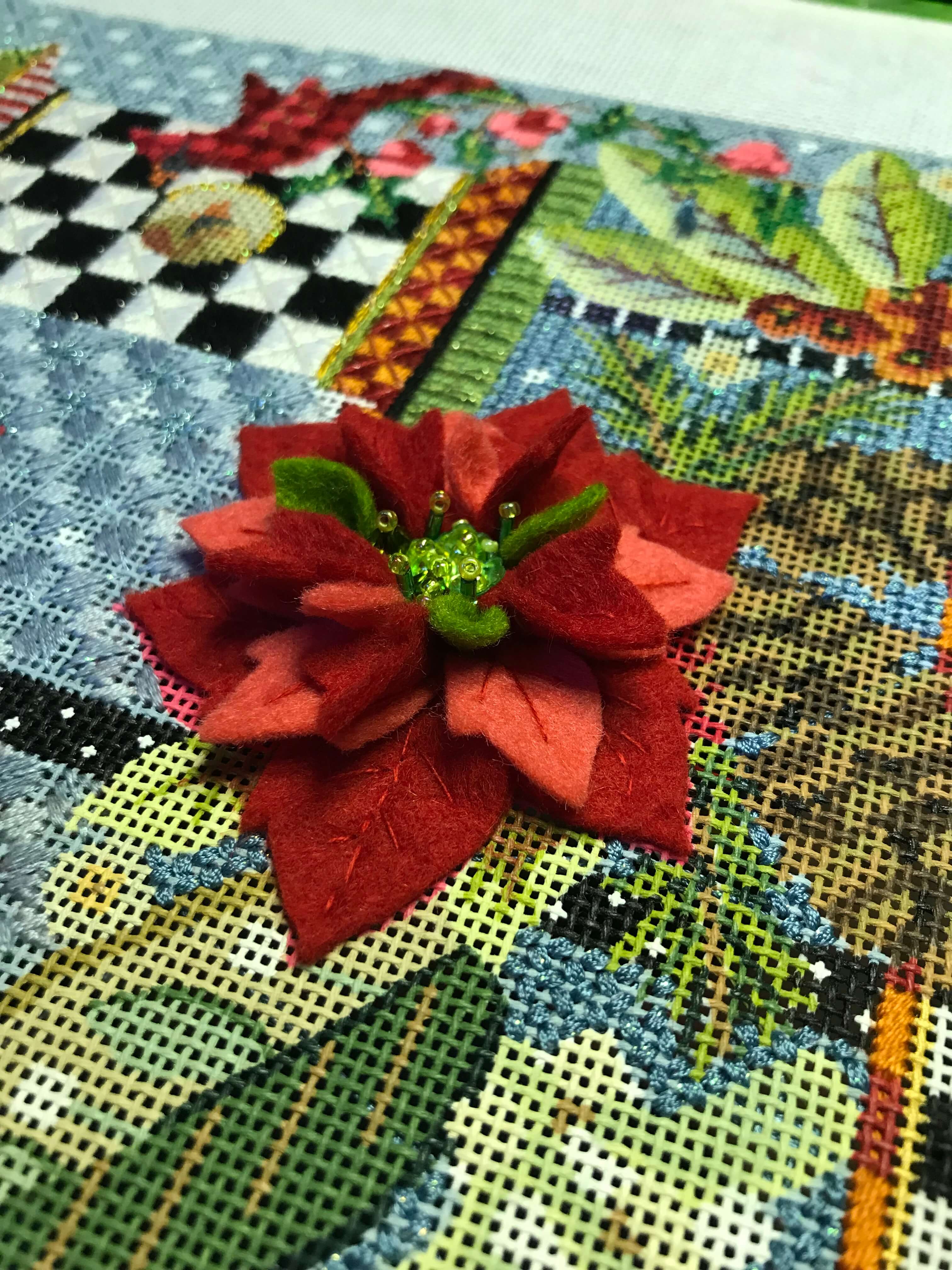 This poinsettia is gorgeous!  Kelly loves to play with felt.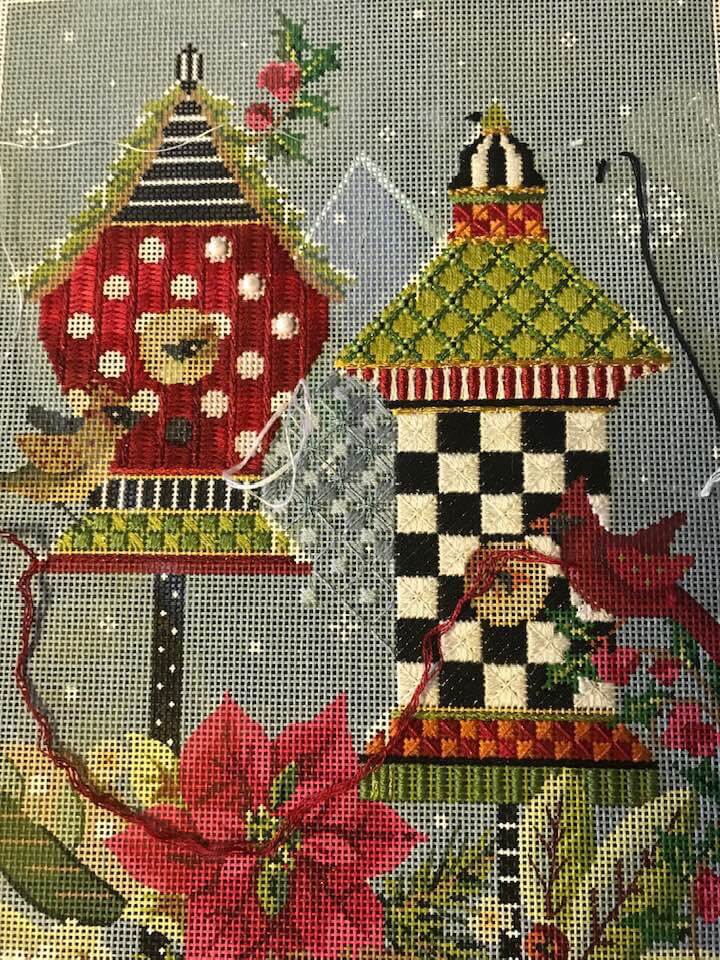 Love the background!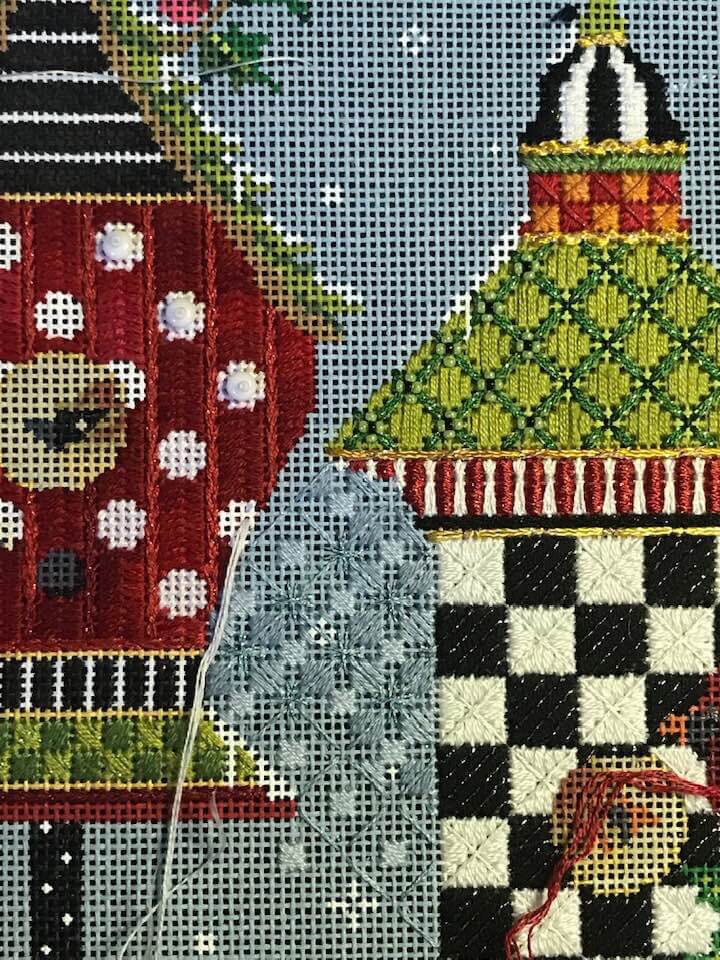 Kelly stitching is so pretty.  I love how she uses composite stitches and multiple threads to create such interesting stitches.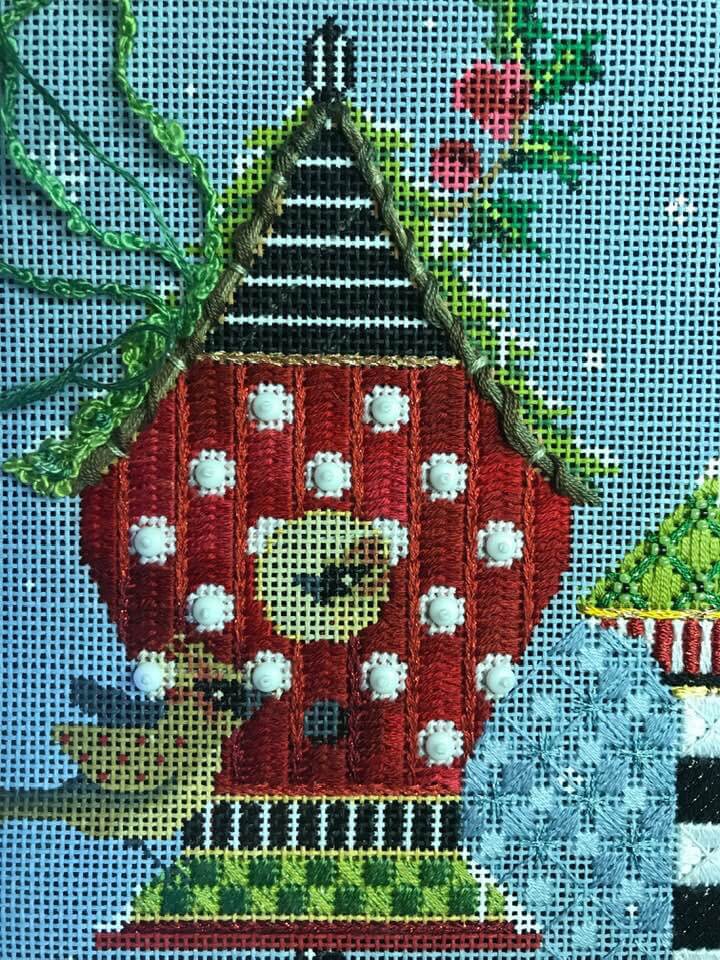 How cool is the roof line and greenery on this birdhouse?  It looks really hard but it's not!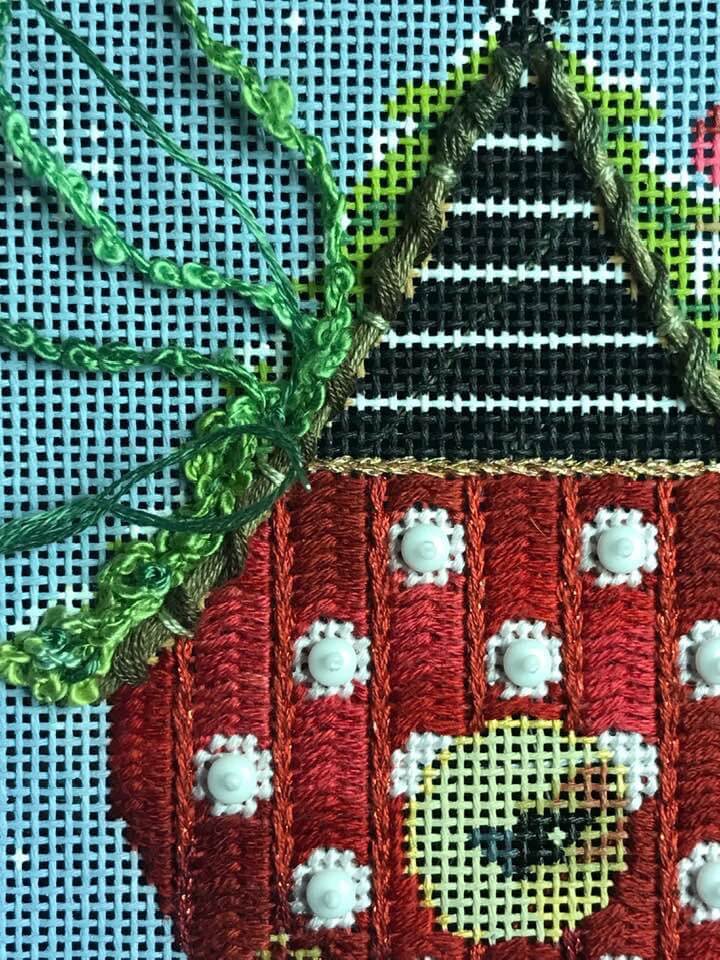 Kelly always has the most fabulous embellishments.  And lucky for us, they come in the kit from Colonial Needle.
If you've been thinking about taking the class, now is the time to sign up.  Class registration will close at the end of the week.  If you can't make it in person and would like us to send you a kit, call us by the end of the week as well so we can make sure you get all the special goodies that are in this kit while we're putting together the kits for the class.
Class is October 16-18 from 10-4.  Hope you can join us!