So I dove in head first yesterday on the New York City canvas.  For as large and intimidating as this canvas is, doing one building at a time makes it SO much easier.
I started with the Metropolitan Opera House at Lincoln Center.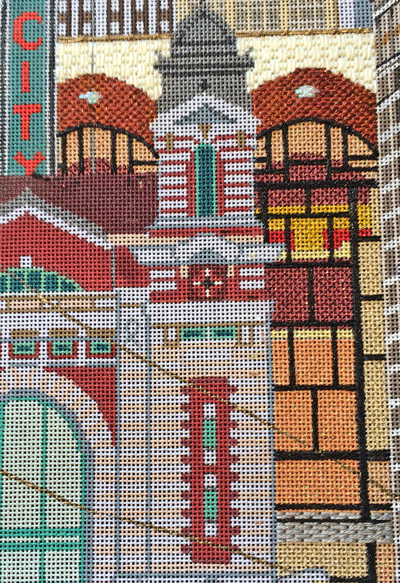 Music holds a special place in my heart.  And nothing is more beautiful than this magnificent building illuminated at night.  It just glows!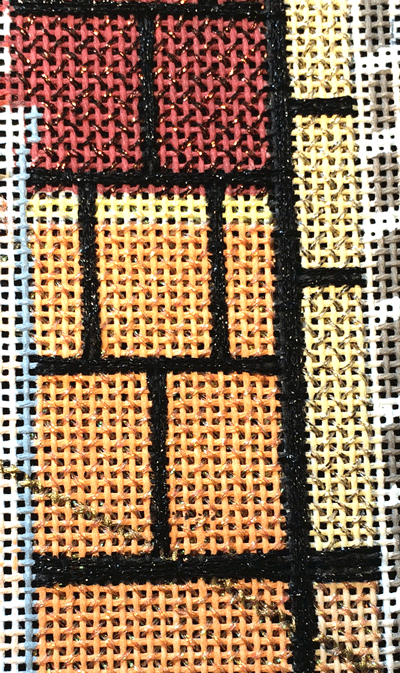 It's hard to tell from the picture, but the windows glow.  Stitched with a very fine thread in a darning pattern, it looks like the glass is reflective.
I'll be sending out the first installment of the stitch guide next week.  It's not too late to join in on the fun.  We have more canvases on order, but we can always catch you up when they come in.
You can read more about it on the website or sign up online or call the shop.  The more the merrier!  And we're all going to need motivation!