You know how much we love our Americana.  Aggie and Becki have just finished up two more pieces in our Americana series.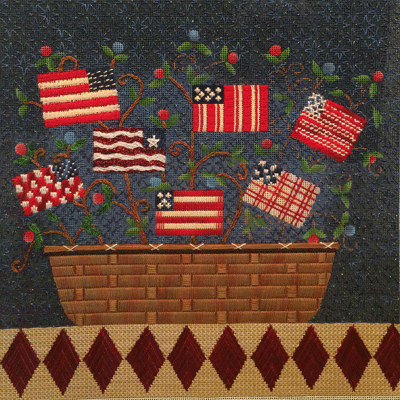 Becki worked her magic on this canvas.  Another masterpiece!  And perfectly stitched.  Just try to find a thread out of place in this basket.

Aggie stitched the flip flops piece, as we call it around the shop.  But, it's technically called "Welcome."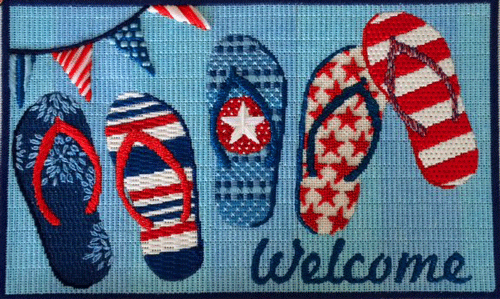 Both kits are available with stitch guides and thread kits.
Welcome:  Canvas: $150    Stitch Guide: $45   Thread Kit: $92.95
Shaker Basket:  Canvas: $195  Stitch Guide: $45  Thread Kit: $119.45
You can order by calling the shop.  I'll load these into the online store over the next few days.
In case you missed it, these are the other two canvases that we stitched in our Americana Series.  Both have stitch guides and can be kitted up, as well.

Stitched by Suzie Vallerie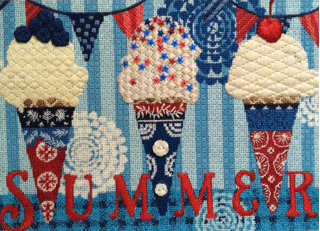 Stitched by Mary Susan Muirhead
Happy Stitching!