We are in love with our new space!  It's so light and bright with so many nooks and crannies for canvases, threads and accessories.  Everyone who comes in keeps saying they never want to leave.  Hearing all of these wonderful complements makes all our hard work worth while.  I'll be honest . . .moving a needlepoint store is Hell!  But it's been well worth it.
Everyone can't wait for me to light the fireplace once the weather turns cooler.   I can't wait to decorate it for Christmas.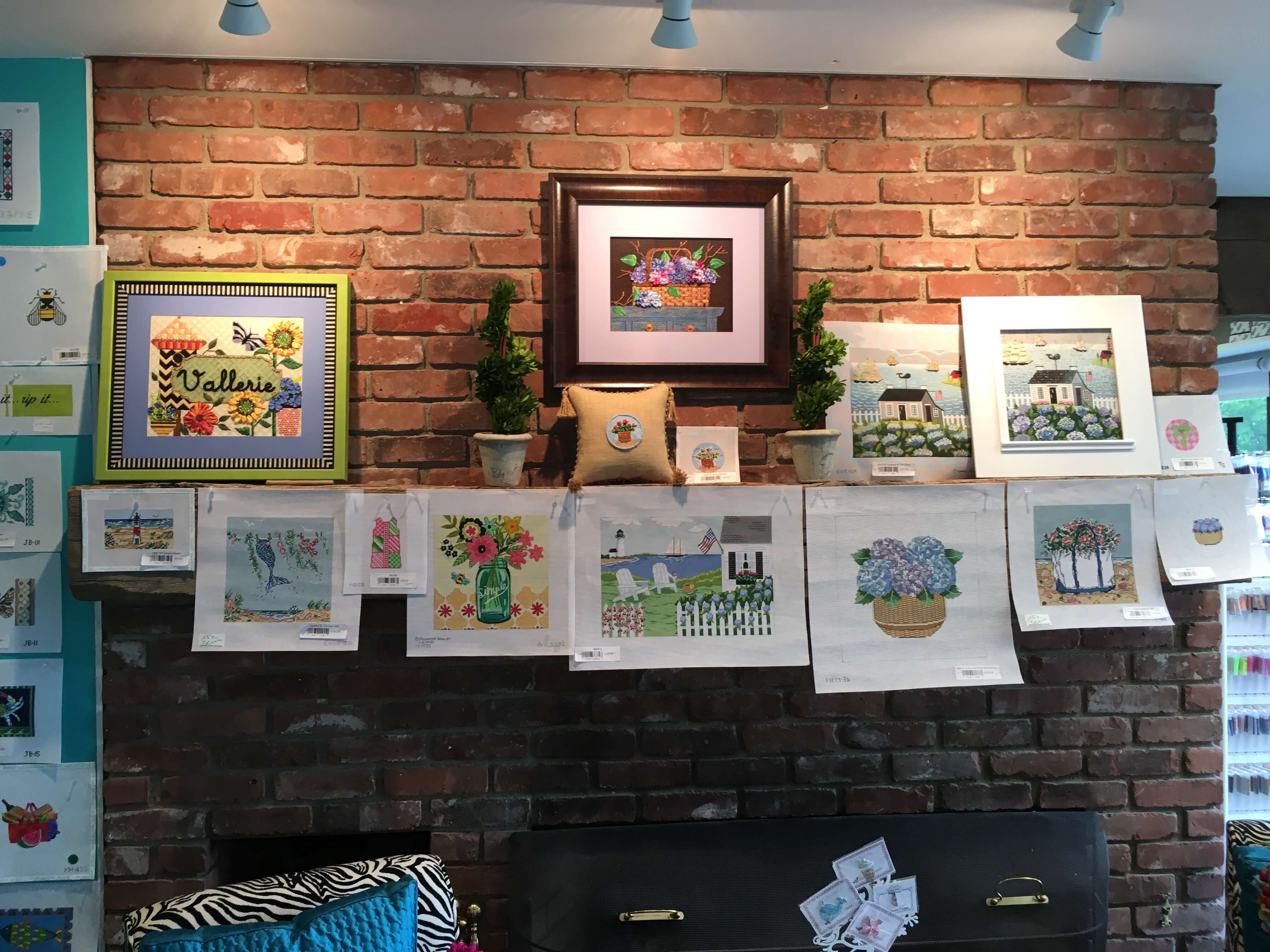 We have tons of new canvases, new reader sunglasses new bags . . .so much fun!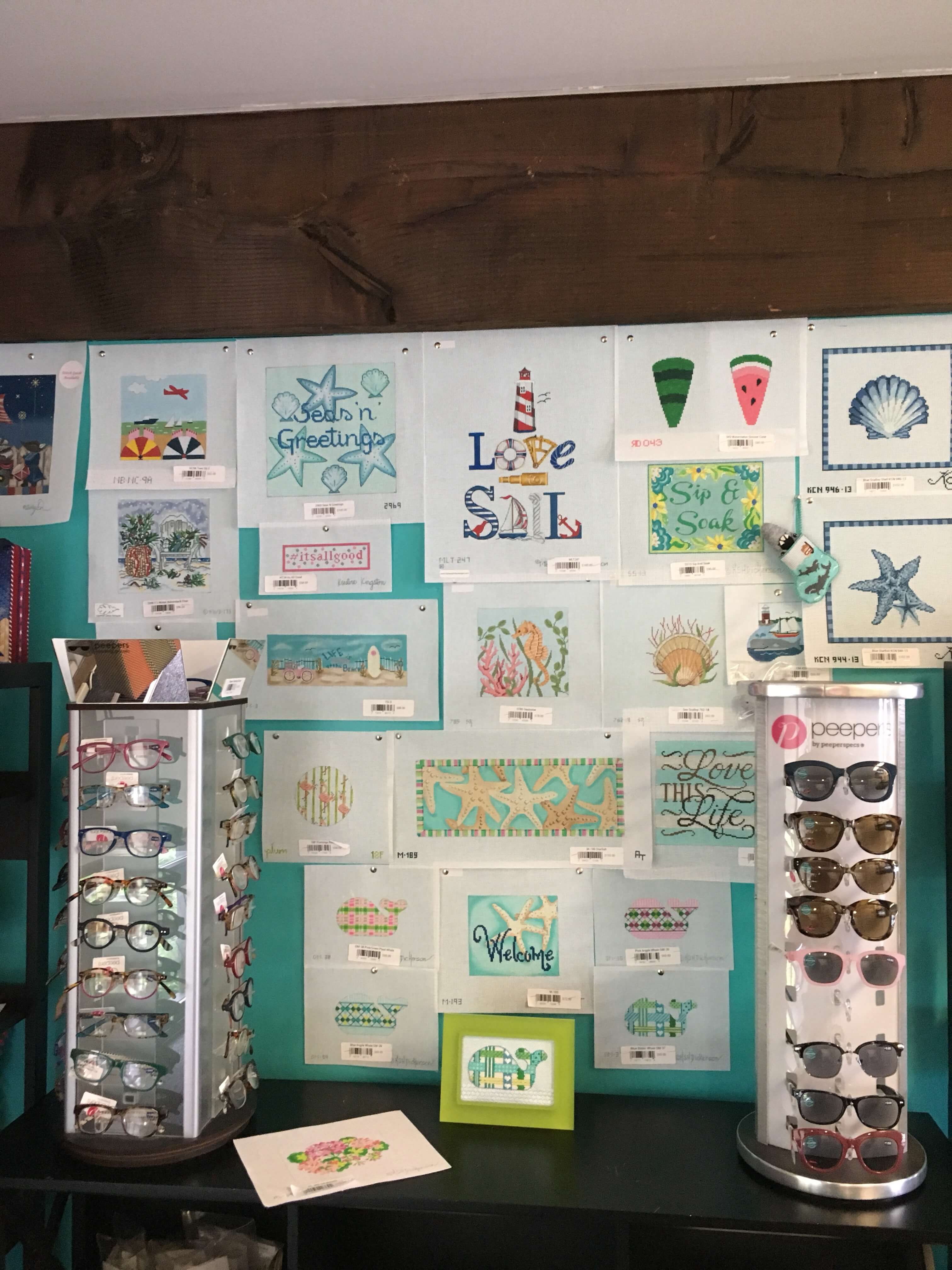 The Fourth of July is right around the corner so the patriotic mood is in the air!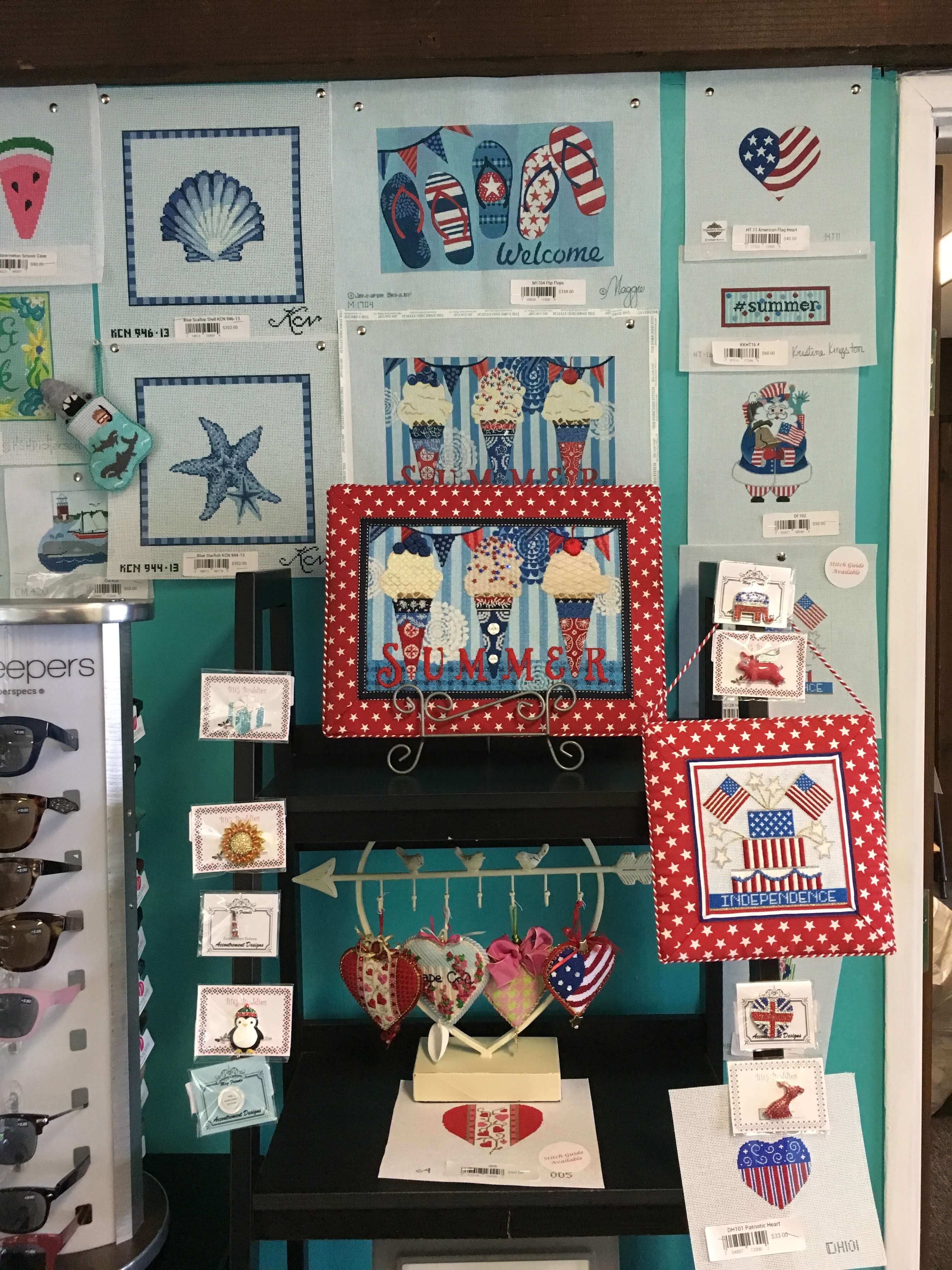 Gotta love Summertime stitching!