Kelly will be back October 10-12 this fall teaching two different classes!
The first class is on Wednesday October 10th from 10-3 where Kelly will be teaching here stunning ribbon eggs.  Choose one, two or three of the eggs to work on during class.  These are SOOOOOOO beautiful in person!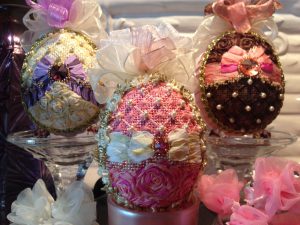 4 x 5 on 18 mesh
The second class, "Pick Your Piece Workshop" will be on Thursday and Friday October 11-12.  This is a two days class where you will pick one of five pieces to work on with Kelly. I think there's something for everyone!
For those of you who have no interest in stumpwork, these two holiday pieces are for you!
Hope!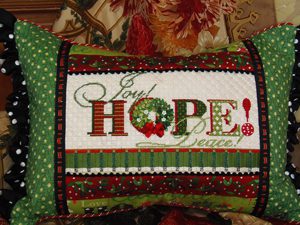 11 x 6 18 mesh
Happy Holly Days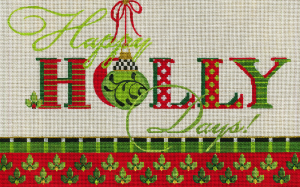 13 x 8 on 18 mesh
Kitchen Hen Collage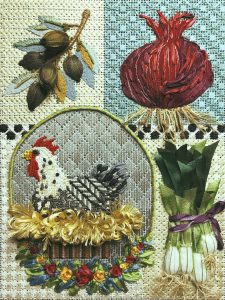 This is the companion piece to the Rooster Collage Kelly taught last year at the shop.  So fabulous!
5 x 7 on 18 mesh
New England Wreath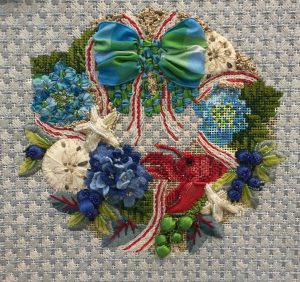 If you missed our fabulous retreat in the Spring,  Kelly will be teaching an encore class at the shop.  The details in the piece are amazing!
6 x 6 on 18 mesh
Autumn Topiaries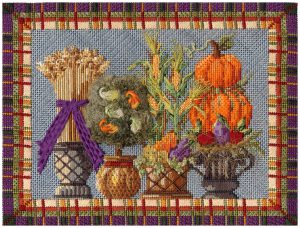 I think this is my favorite.  I know what I'll be stitching during class!  This piece is 10 x 8 on 14 mesh.
I have to get the canvases ordered by July 15th so don't wait too long to sign up!  Give us a call at the shop and we can give you all the details and pricing.  I hope you can make it!  If you've never taken a class with Kelly you're in for a real treat!
203-210-5107