Our Mary Susan has done it again!  Tempting all of you out there in a new stitch along.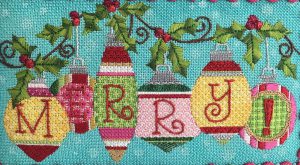 Here's how it works.  We'll send you the canvas, first thread kit and first installment of the guide in March.  Then you'll receive a thread kit and guide for the next two months.  So, it's kinda like a club but only one canvas.  The design is from Raymond Crawford and measures 6 x 10 1/2 on 18 mesh.  A delightful size!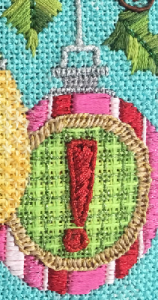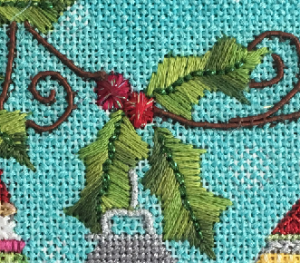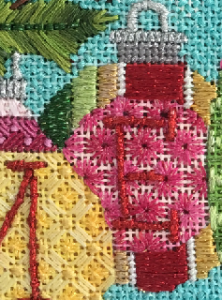 There's beading, buttonhole and tons of pretty stitches!
You must sign up by January 30th to be included in the first shipment.  You can sign up online or by calling the shop. 203-210-5107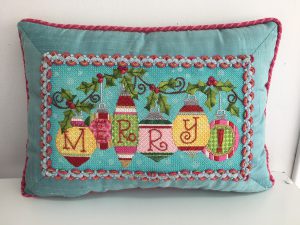 Take a look at the finishing!  She picked all of that out herself and we sent it to our fabulous finishers.  When she brings that back to the shop after the holidays it might just go missing and end up in my house!