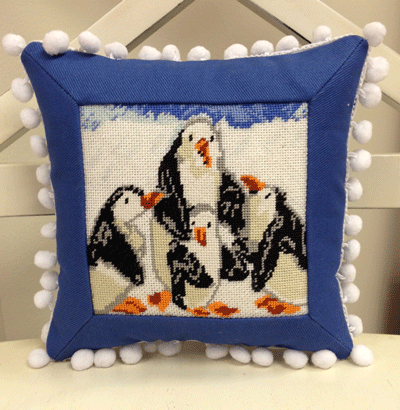 This pillow is so stinkin' cute!  I had this trim lying around the shop that didn't use to finish my reindeer pillow and I thought it would be perfect for Joy's pillow.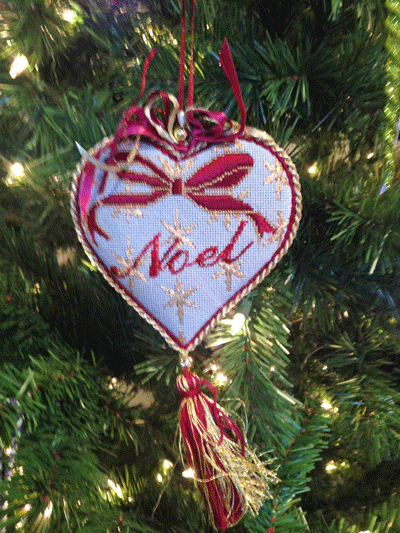 Mary Susan stitched this for daughter's host family that she is staying with while she has been studying abroad.  Quite a nice gift!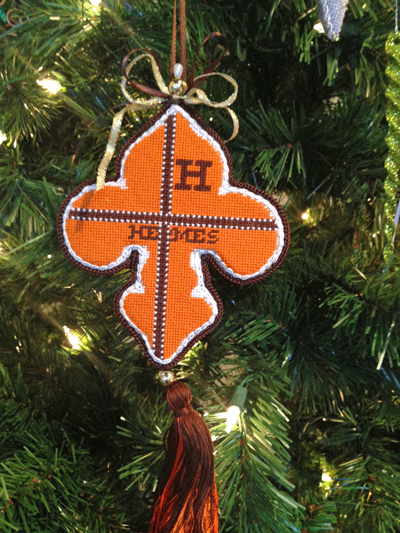 This piece is bittersweet.  Mary Susan stitched this for her mother in law for her birthday.  Unfortunately, her mother in law passed away recently before she could give it to her.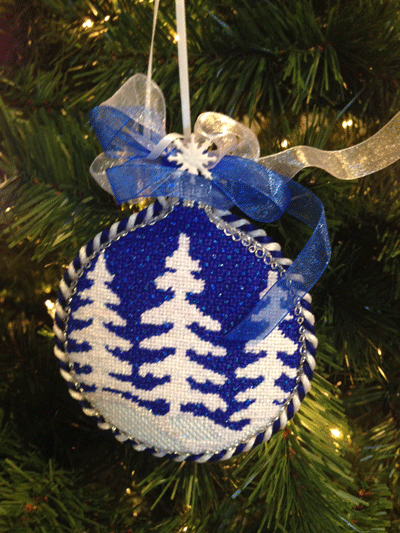 The last thing we want to think about in Connecticut is snow, but I just had to show Patti's pretty piece.