This is one of the most beautifully stitched pieces I have every seen.  Not a thread or bead out of place.  But that's Susan Portra for you.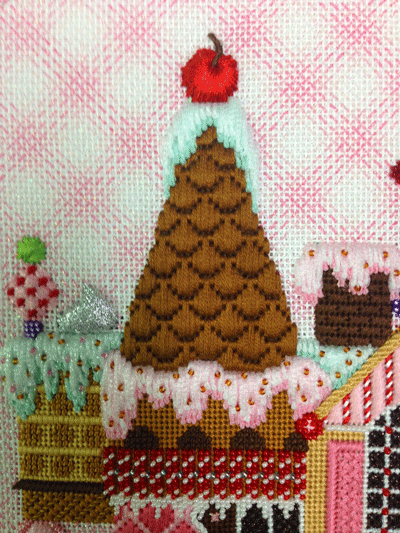 The turret is a padded trame stitch.  I ripped mine out twice.  It would help if read the stitch diagram and didn't keep doing a Pavilion stitch.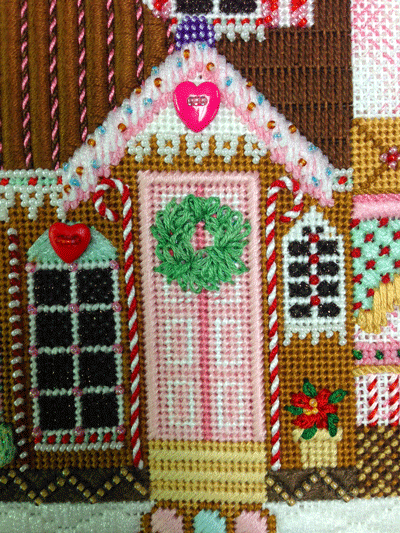 The wreath is precious.  And how about the candy cane twists?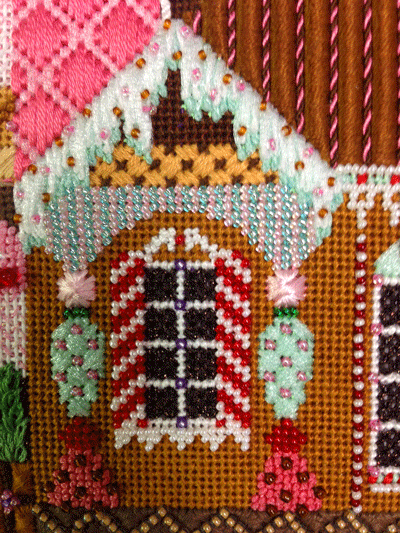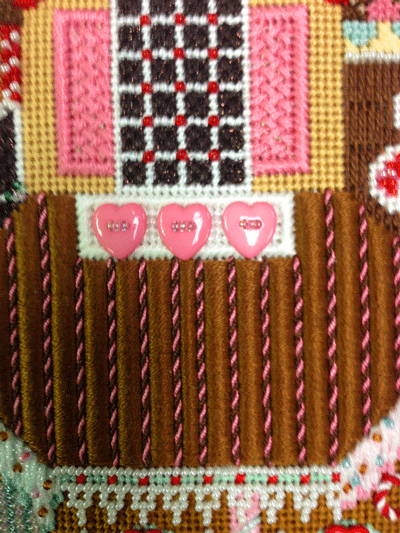 This part is triple padded and double stitched with 6 strands of floss.  Oh my!  I haven't used that much thread in years.  But you have to in order to lay the twisted cords into the grooves that are created.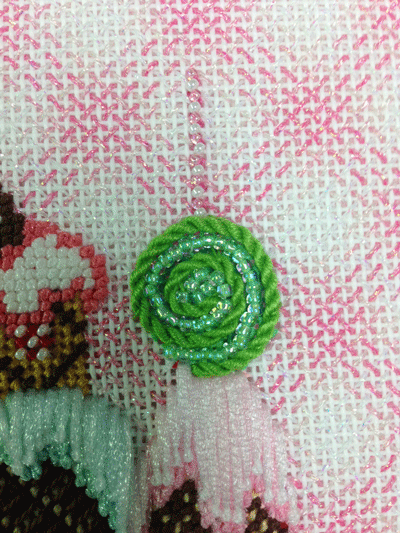 I have no idea how she made this swirly candy.  I must have been busy doing something else at that time.  Good thing I have the stitch guide.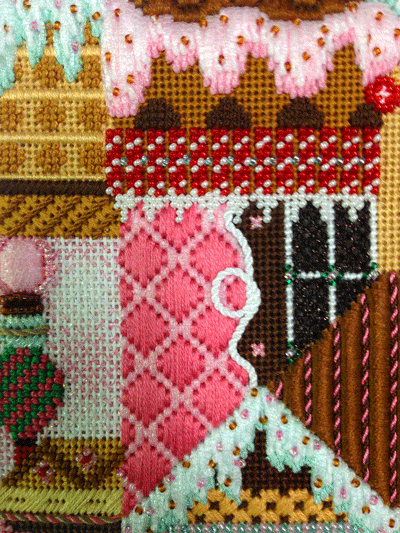 Susan LOVES twisted cord appliqued to the canvas.   It makes great swirls and circles.  I had never used the twister tool.  I learn something new from every teacher.  Wait till you see what I worked on with her in my private lessons.
Gingerbread House kits are available as well as the stitch guide and threads kits individually.  Susan will be sending more guides soon.